One of the best Android video player out there ~ MX Player does not support DTS codec officially (same apply to MX Player Pro version). Yes, you can play video with DTS soundtrack but with no sound output. However, you can enable DTS codec support by installing custom codec that support DTS. And you can do so within the MX Player itself. Of course, you can use video player that support DTS natively if you prefer.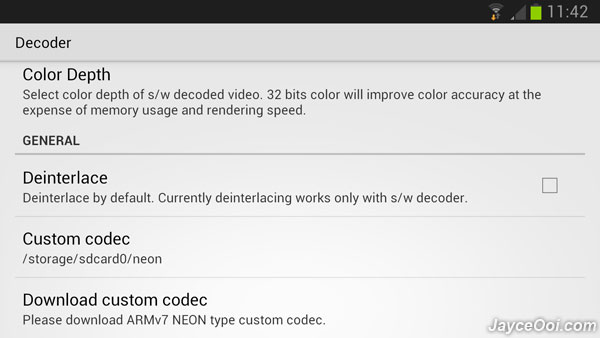 How to enable DTS codec support on MX Player?
Launch MX Player.
Bring up Menu.
Go to Settings.
Select Decoder.
Select Download custom codec (it will open XDA Forum website).
Download the correct codec for your device (mine is ARMv7 NEON).
Extract the zip to /sdcard.
Then point the custom codec to the extracted folder.
That's all.
In order to playback DTS soundtrack, you need to use software audio decoder. Just select audio to play with software mode when playing video. That's it. Enjoy…
Update – Try Kodi with better features and support instead.