Yeah… Samsung Galaxy S4 camera can take HDR video now, can yours? Yup, HDR video recording is part of Galaxy S4 I9500 XXUBMEA firmware udpate. So Galaxy S4 camera can compete with HTC One? Let's find out…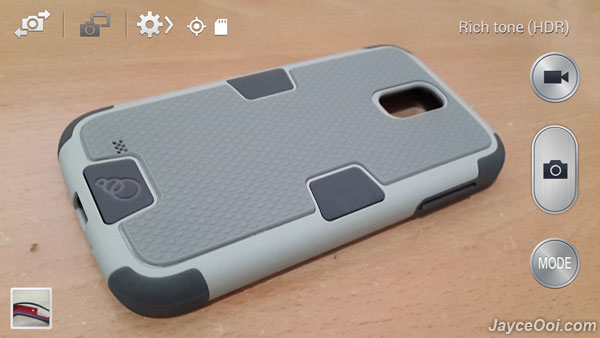 How to enable Samsung Galaxy S4 HDR video?
In short, you can't. Well, not sure it is my issue or Samsung XXUBMEA firmware. I can't seem to record video in HDR. Yes, I selected Rich tone (HDR) mode in camera. Photos were taken in HDR mode. But the video is not. Tried several lighting environments. And still getting the same result like auto mode. Does HDR video really enabled in XXUBMEA firmware? Or it is just for I9505 model only? Any idea?