Google Nexus 7 does not have microSD card slot. Adding extra SD card to increase storage space is not an option. You will face low disk space issue sooner or later especially for those with 8GB storage model (like mine). My Amazon Kindle Fire serves me well even with 8GB storage only. However, situation is not the same with Nexus 7 because it supports lot of interesting Android games with NVIDIA Tegra 3 GPU. And most of these advanced 3D games require lot of disk space. Luckily, I manage to put most of my music, photo and video on external storage like USB flash drive. And connect it with USB OTG cable when needed. Of course, with the help of StickMount application too. Note – root access is required.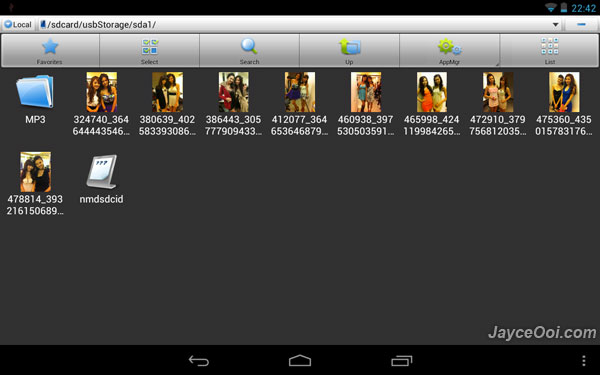 How to enable external storage like USB stick / flash drive on Google Nexus 7?
First of all, you need to root Nexus 7. Please refer to this guide if you have not done it yet – How to root Nexus 7? 1 click method (Video). Get yourself a USB OTG cable. It is a must have accessory for Android devices. Finally, download StickMount application from Google Play Store here. That's all.
So far I manage to connect USB flash drive, multi card reader to Nexus 7. Didn't try USB hard drive yet…