Still don't have USB OTG cable? Then you are not getting all the features out of your Android devices. Of course, your Android devices need to support USB host function in order for you to use USB On-The-Go. It enables USB flash drive, mouse, keyboard, joypad or any USB peripherals that support USB OTG on your Android devices. My Samsung Galaxy S II, Amazon Kindle Fire (using custom ROM), Samsung Galaxy S III and Google Nexus 7 support USB OTG. It is ashamed that HTC One X does not support USB OTG natively. Not going to install custom ROM (which supports USB OTG) until S-OFF for HTC One X is available…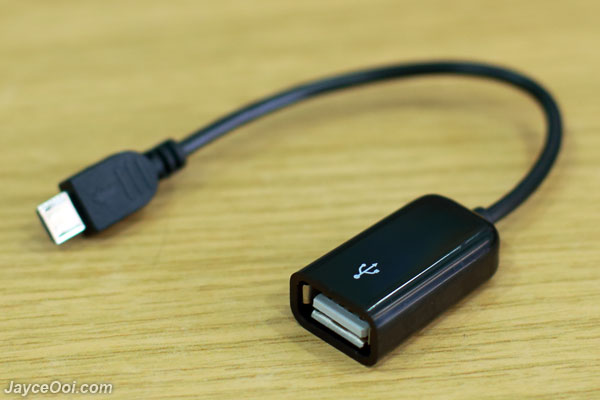 Check out below video for the use of USB OTG ~ Logitech Wireless Gamepad F710, USB flash drive, mouse and keyboard demo.
Interested? Get your micro USB OTG cable here.