Want to show off your games high score in your HTC One X to others? Or capture screenshot of HTC One X to write at blog just like me? Taking screenshot on HTC One X is as simple as ABC. No root access is needed like older Android 2.3 Gingerbread version. In addition, you have 2 methods to take HTC One X screenshot ~ HTC method and Android 4.0 Ice Cream Sandwich method.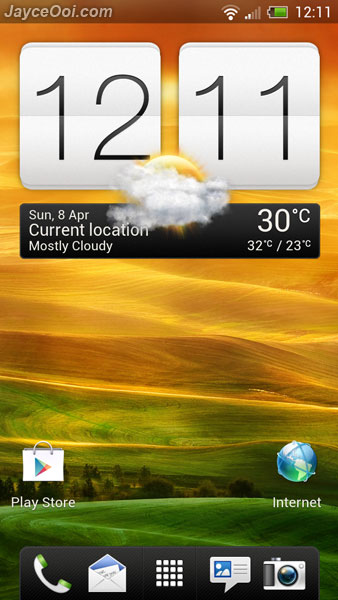 How to take screenshot on HTC One X?
HTC Method
Press and hold Power button and then press Home button. The screenshot will be added to DCIM folder then.
Android 4.0 ICS Method
Press Power button and Volume Down button at the same time. The screenshot will be added to Pictures/Screenshots folder then.
Both methods store screenshot in PNG lossless format. So no worry about picture quality. Just choose the combo keys that you prefer.