Introduction
The most colourful RGB mechanical gaming keyboard I ever tried. Yes, that's Imperion Centipada from Nobel IT Distribution that I am talking about. Besides having the usual RGB lighting effect on keycaps, it has additional LED lighting on 4 sides of the keyboard. And they look really cool with the animation. Furthermore, it is loaded with solid aluminium panel. Support NKRO (N-key rollover or 100% Anti-Ghosting) for ultimate gaming experience. Interested? Follow me…
Special Thanks
This review is possible thanks to below companies. Be sure to check them out…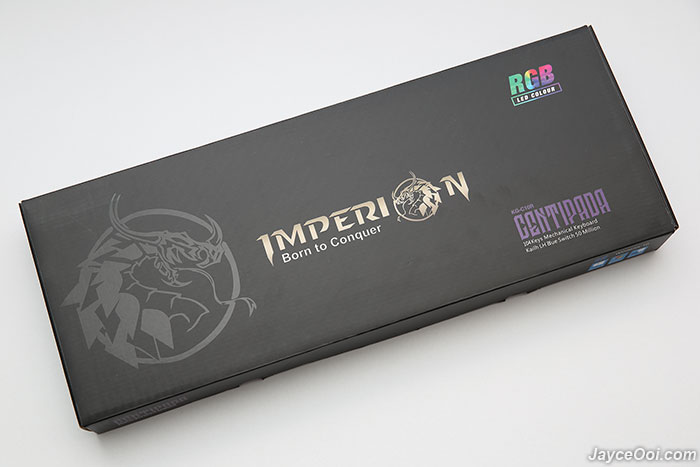 Package Content & Design
Imperion Centipada comes well protected just like other Imperion's products. They includes a quick guide for all the lighting effects this round. Be sure to take your time to study and play with them. Yes, colour up your life for sure.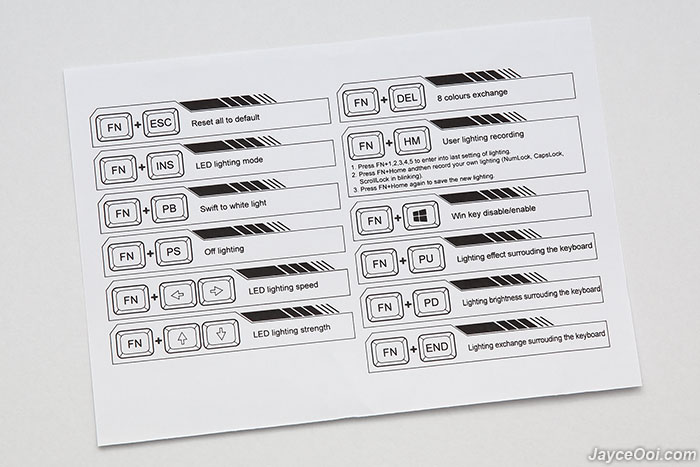 Imperion Centipada build quality is top notch thanks to high quality aluminum top panel and solid plastic bottom. A solid full size 104 keys mechanical gaming keyboard no doubt. The cable is braided and has magnet ring while USB plug is gold plated. There is a velcro tie for cable management as well. As for the keycaps, they are injected with double colour to make sure that characters never fade even under heavy use. That's great.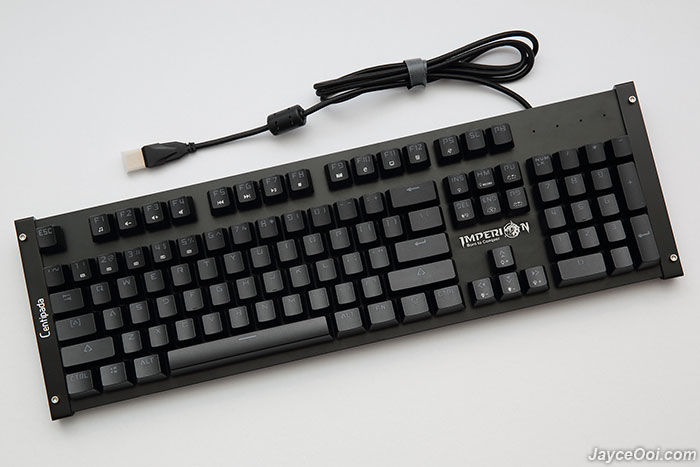 There are 6 anti-skid pads including 2 rubber anti-skid pads on keyboard legs at bottom. Choose cable output at left, middle or right to match your desktop placement. Great cable management indeed.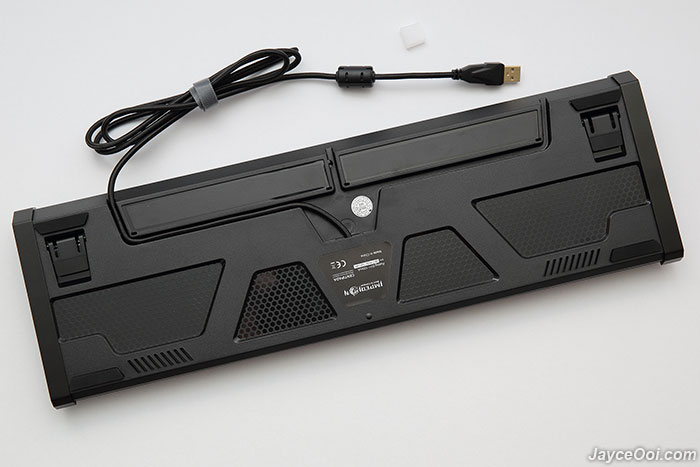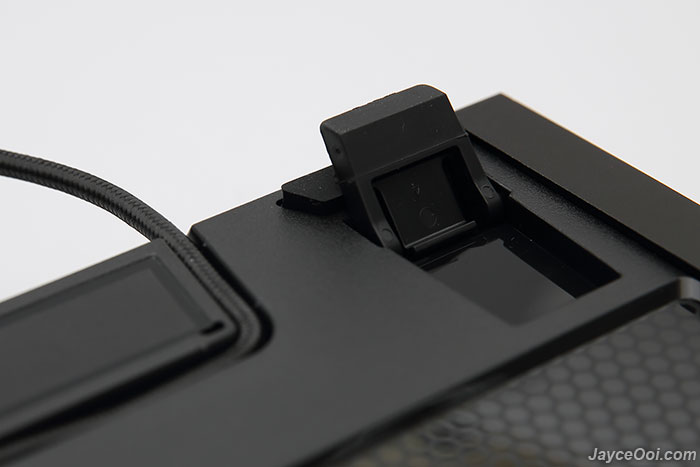 Check out the nice and lovely side LED lighting that I mentioned. Cool, right? And check out those high profile keycaps too.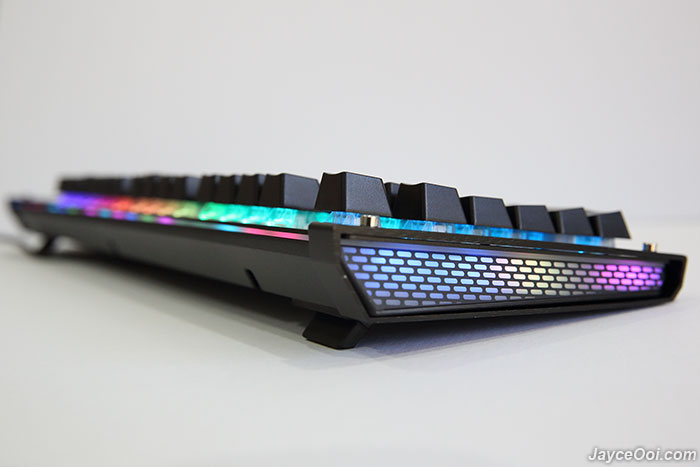 Performance Result
Long Hua LH blue switches are not stranger to me anymore. Yup, both Mech 7 and Mech 10 are using them as well. You should know about these switches' characteristic if you have read my previous reviews. Let me recap for those who don't know. Basically, the tactile feedback and actuation force are almost like Kailh blue switches. Loudness is much quieter than Outemu and slightly softer than Cherry MX sound level. Have higher actuation force than Outemu but lower than Cherry MX. Feedback is between Outemu and Cherry MX. In short, Cherry MX > LH > Outemu. Do remember that LH switches keyboard is much cheaper than Cherry MX ones.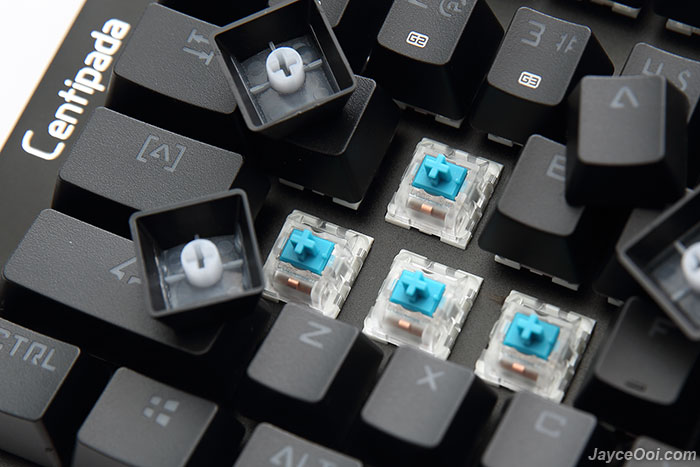 NKRO (N-key rollover or 100% Anti-Ghosting) ability is a must have on mechanical gaming keyboard. Imperion Centipada passes the test with flying colours. Yup, every key that you pressed will be registered no matter how many keys that being pressed at the same time. In addition, Windows key can be disabled to avoid accidental interruption during gaming. A nice touch there for gamers like you and me. And lot of Fn shortcut keys for all the casual users. Yes, you can control multimedia functions like play/pause, next/previous and stop. Volume control and several quick launchers like calculator, my computer, browser are there for you.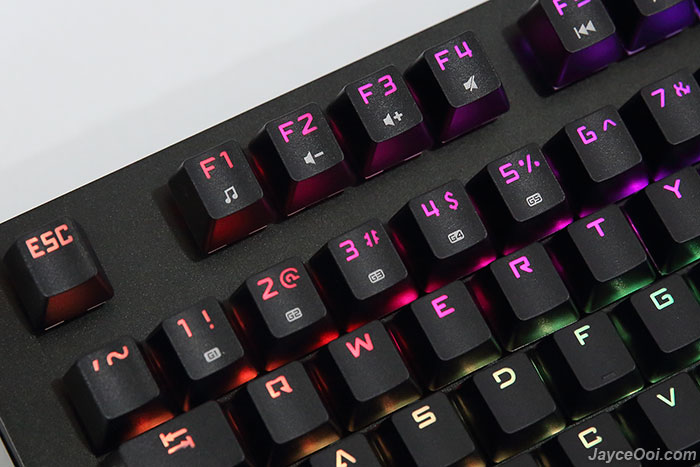 13 colourful LED lighting effects on all the keycaps and 8 effects on the side LED lights. Besides those effects, you can select static one colour lighting as well. Lot of combinations for you to play with. As usual, colourful rainbow effect is the one that I love most. Just like Mech 10, there are 5 lighting preset (Fn + 1 to 5) for all your favorite games. And they are customize-able as usual. 3 brightness levels and totally off can be selected by the way.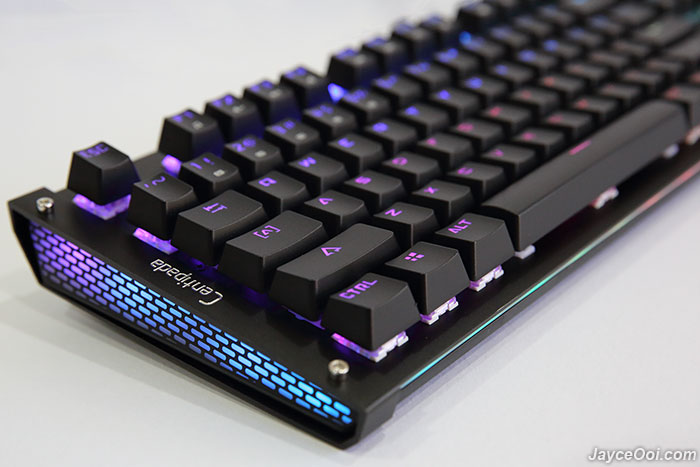 Alright, let's check out colourful and vivid RGB lighting in dark environment. And the custom key lighting that I mentioned just now. All your friends will envy you for those colourful lighting effects…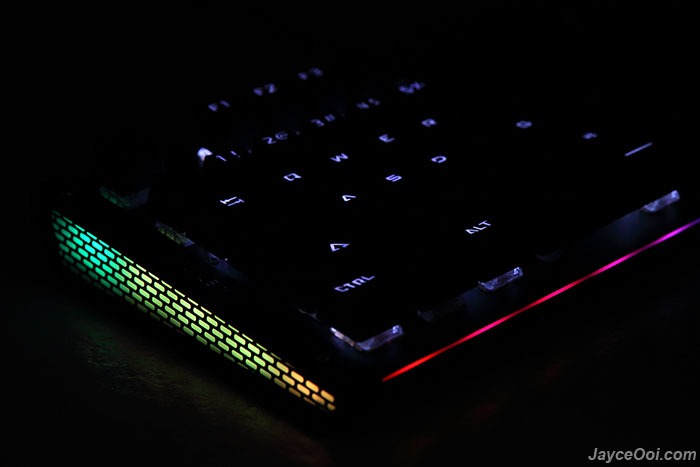 Advantages
Anti-ghosting with n-key rollover
Illuminated RGB character keys
Lovely side LED lighting
Windows key lock
12 multimedia function keys
Excellent build quality
Cool & bright backlight effects
Limitations
No software driver (macro) support
Character keys not so visible without LED lights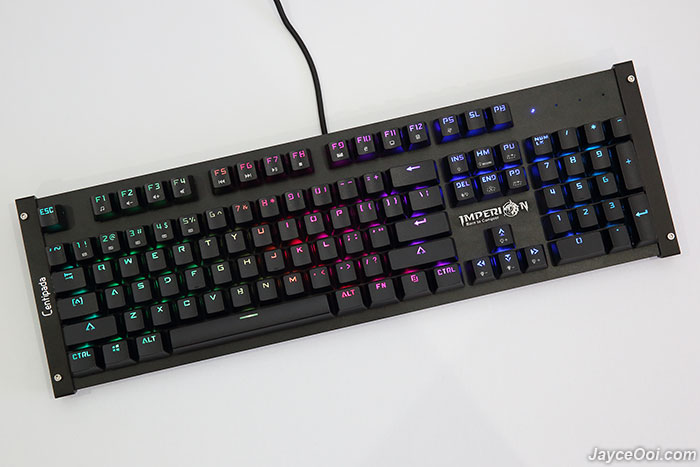 Conclusion
Love colourful and vivid RGB lighting effects? You need to check out Imperion Centipada then. Enjoy NKRO support with 100% anti-ghosting. Solid build quality and comes with lot of features. Interested? Do check out Nobel It Facebook for more information.