I won't be getting Samsung Galaxy S5 this round. But does Galaxy S5 Experience App able to change my mind? It is an interactive application that let you know more about Galaxy S5 and wearable devices (Galaxy Gear 2 and Galaxy Gear Fit) features. From Galaxy S5 camera features likes HDR, Fast Auto & Selective Focus to speed enhancement like Wi-Fi MIMO & Download Booster. Fitness features like Pedometer, Exercise and Heart Rate Monitor.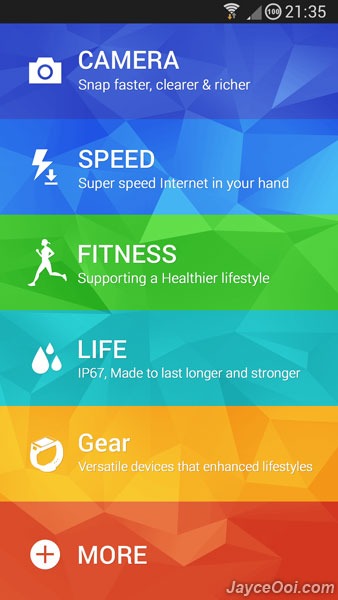 It supports Android smartphone with FHD only. Not tablet friendly for the moment. Try it here.
Hmm… Can't wait for to put Galaxy S5 firmware on my Galaxy S4. Hopefully, I can enjoy some of these features too.