Yeah… I managed to get another 2 new 128GB micro SD cards – SanDisk Ultra A1 and Samsung EVO Plus U3. So I gave them some tests on smartphones with micro SD slot – Samsung Galaxy Note 8 and Xiaomi Redmi Note 4. Most of the smartphones does not have microSD slot nowadays but I am glad that Samsung brings it back. So how is the microSD host controller performance? I will be using AndroBench (Storage Benchmark) this round. Who is the winner?
128GB SanDisk Ultra A1 microSD Card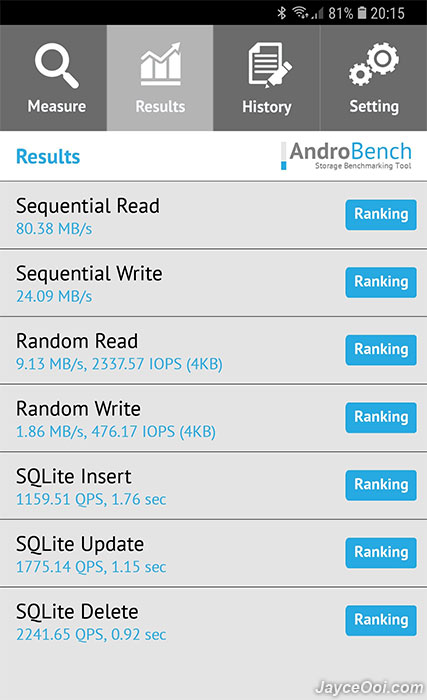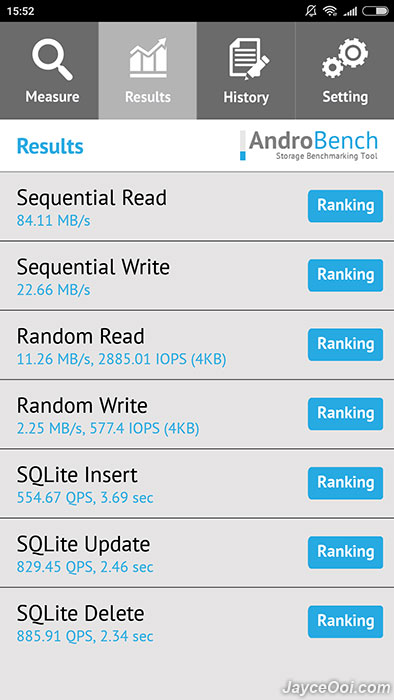 Surprise! Redmi Note 4 performs better than Galaxy Note8 except sequential write test. We are looking at microSD host performance only so ignore the SQL results. Galaxy Note8 with much better CPU sure win these tests. Galaxy Note8 can't even get App Performance Class 1 – Write IOPS of 500 too.
128GB Samsung EVO Plus U3 microSD Card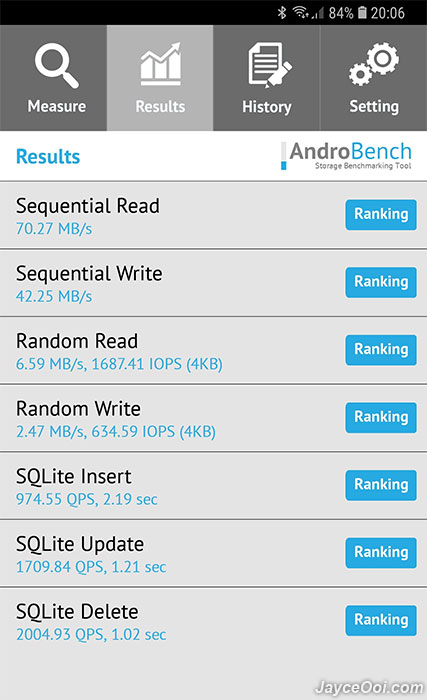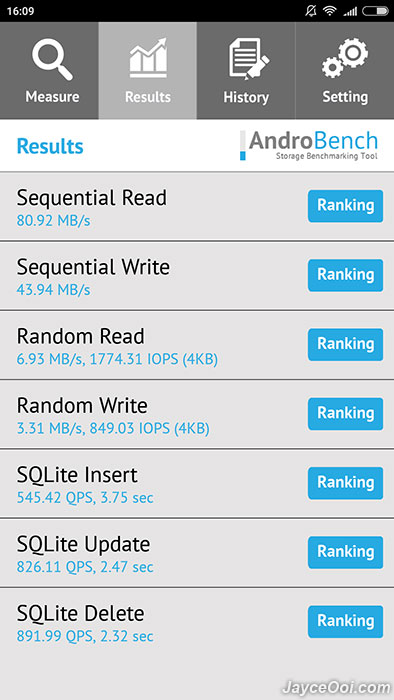 Galaxy Note8 lost all tests on Samsung EVO Plus U3 cards. Luckily, not that far behind. Hopefully, future firmware can speed up all of them. By the way, if you are interested to buy them. Use links below. Thanks.
– 128GB SanDisk Ultra A1
– 128GB Samsung EVO Plus U3