There will be more and more devices going to utilize Android Adoptable Storage. How do you know which micro SD memory card is fast enough for Adoptable Storage? No worry, SD Association introduces the first and most basic App Performance level, App Performance Class 1 or A1 for short on SD 5.1 to help us all. Yup, your Android devices will perform properly with SD cards that certified with A1 symbol. However, most of the memory cards in the market do not have this yet. How to determine it by ourselves then? I got a solution for that. Read on to find out…
SD memory cards displaying the A1 symbol will meet or exceed, the following levels under specified conditions:
Random Read Input-Output access Per Second (IOPS) of 1500
Write IOPS of 500
Sustained Sequential performance of 10MB/s.
There are lot of SD card / HDD / SSD benchmark tool out there. As long as they can test IOPS and sequential read and write performance, you can use it then. Personally, I found out Anvil Storage Utilities Benchmark suits me well on this App Performance Class 1 test. Well, it may not be the same as SD Association own test but it will give some ideas about your memory card performance too.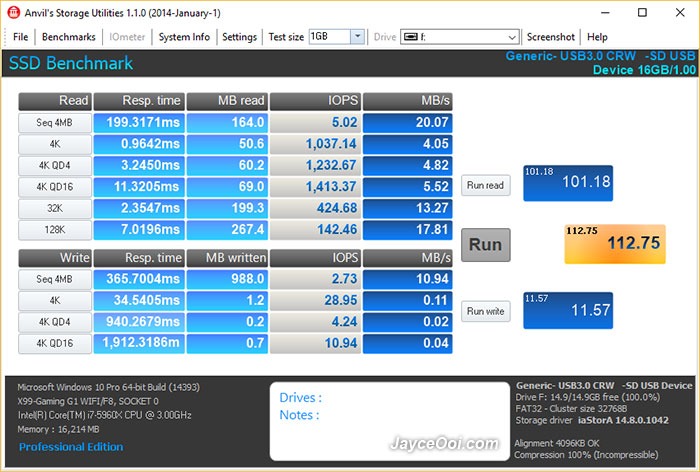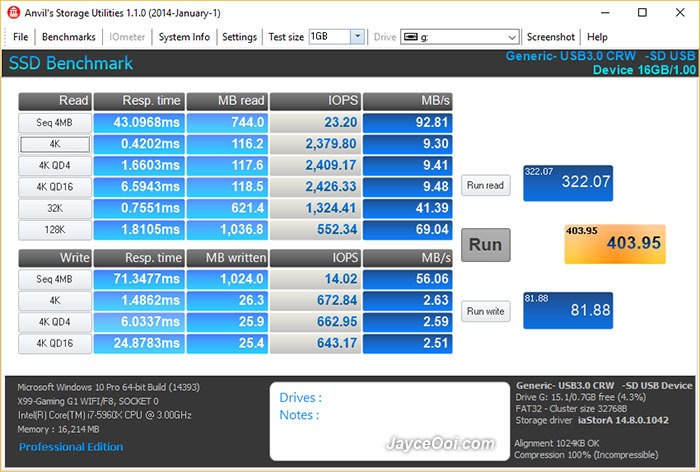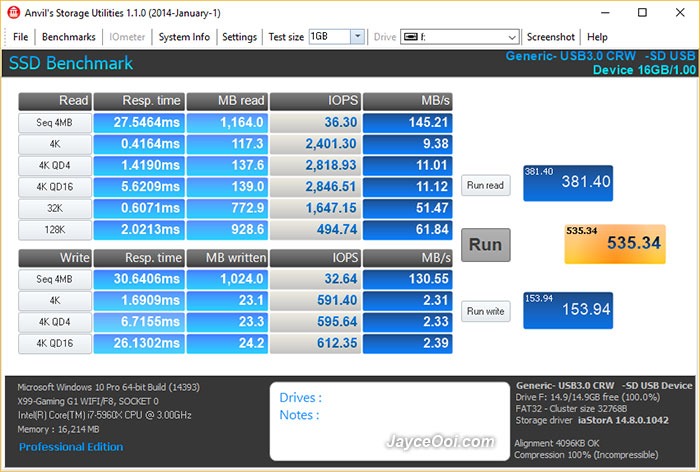 Above are several cards' benchmark that I ran. As you can see, the super value class 10 card perform poorly in all tests especially IOPS writing test. So you definitely don't want to get a budget card to act as internal storage in Android Adoptable Storage mode. Another thing to take note, having a fast sequential writing speed does not mean it will have fast write IOPS performance too. SanDisk card perform better in write IOPS test than Kingston even though Kingston has much higher sequential writing speed. Of course, the best choice is getting memory like Lexar CompactFlash card which passed every test that A1 required. But it is the most expensive card among them all too. That's the 'price' you need to pay in order to get the best card…
Does your card able to write IOPS of 500? Let me know in comment below. Thanks.