Introduction
You may not know Roidmi. But you should know Xiaomi which famous with their affordable yet powerful smartphone. Roidmi company is backed by Xiaomi Technology, which invests in automotive intelligent devices. And here is their latest product – Roidmi 2S Smart Car Charger. It is not just a normal charger but loaded with lot goodies like Bluetooth music player, hands-free calls, navigation broadcasting and voice recognition. Sound great? Let's have a detail look on it…
Features
Wirelessly transmit call and music from Bluetooth phone to the car FM stereo system
Bluetooth hands-free calls, enjoy your safe driving. You will not miss calls any more
Turn on voice recognition function, just say "Next song", "tell me a joke", "tell me the weather", you'll get it
Listen to massive high-quality network audio at anytime
Empty radio station scanning, intelligent background noise reduction
Unique elegant appearance design with a strong powerful chip
Package Content & Design
Roidmi 2S comes along with user manual in a simple packaging. Mine is in Chinese because it was sent directly from China. International version should come in English language. Roidmi 2S build quality is top notch as expected from high-quality stainless steel and polycarbonate V0 material. The stylish matte black housing has smooth touch and easily matches to your car interior. There is white colour version too. You can find 2 USB charging ports and microphone with metal ring in the front of Roidmi 2S. Once plugged into the socket, LED light will start flashing. Solid light when Bluetooth connection is established with mobile devices. By the way, the LED colour can be changed to suit your taste with application (red, green, blue and cyan to choose). And it surely helps to find the charger easier at night.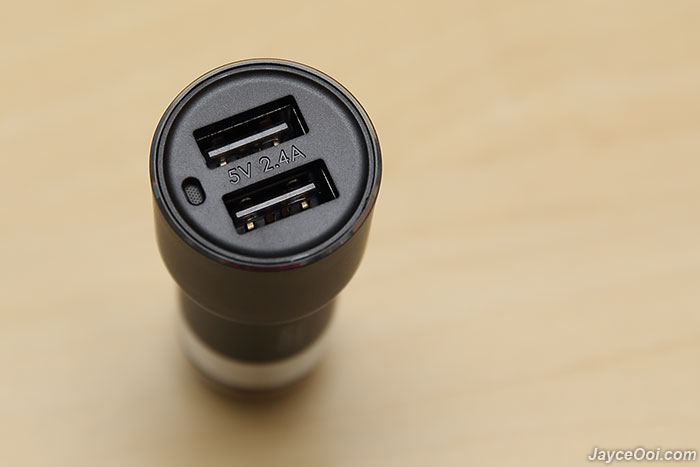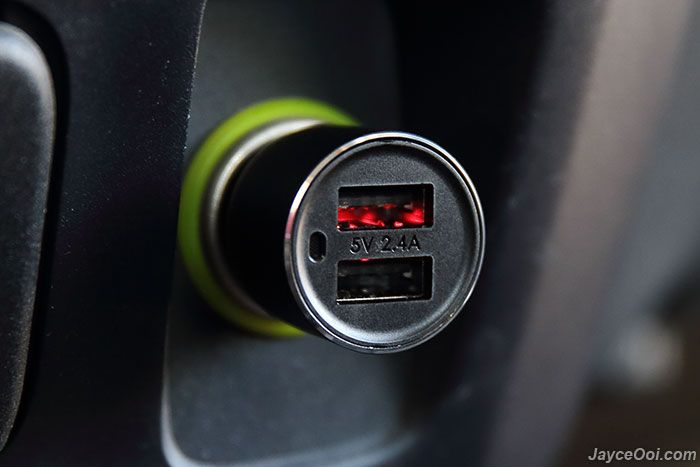 Specifications
Input parameter: 12-24V
Output parameter: 5V 2.4A,3.8A
Output power: 20W
Output port: Double USB port
Bluetooth version: Bluetooth 4.2 or later version
FM frequency: 87.5-108MHz
Performance Result
Yeah… Maximum charging rate is what I get from Roidmi 2S thanks to high-quality DC/DC master control chip designed by AnaNaviTek. Yup, that's the result that I get while charging both Onda V820w tablet and iPad 3. Same apply to all my other mobile devices including Windows, Android and iOS. In addition, it has lot protections to prevent over temperature, short circuit and overcurrent output.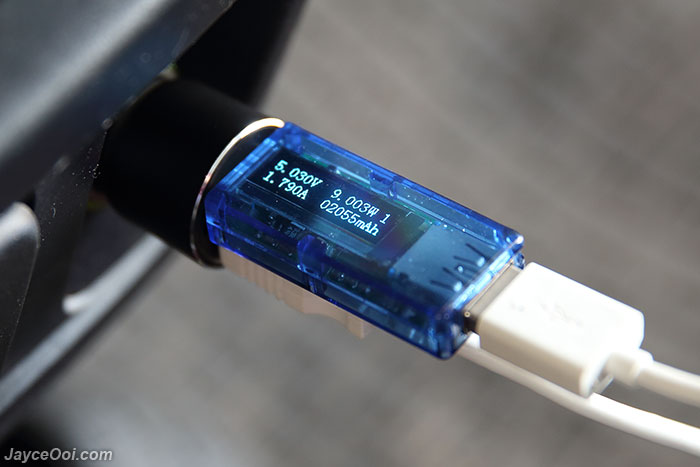 Once plugged in, you can start to use Roidmi 2S to stream your favourite music from mobile devices to your car's stereo directly. No need to install any application from Play Store or App Store. However, you can further enhance user experience and enjoy even more features and function with Roidmi application. Yup, don't limit yourself to songs at USB flash drive only. And enjoy all the music library from your smartphone and tablet locally or through Internet network stations too. And the Shake a Shake function to change song is very convenient. For your information, Roidmi 2S is powered by FM chip QN8007 from American Quintic which greatly enhance the clarity of sound, provide crystal clear music and voices. In addition, it will scan for the best idle radio station through the application to ensure the rate of FM near-field fidelity.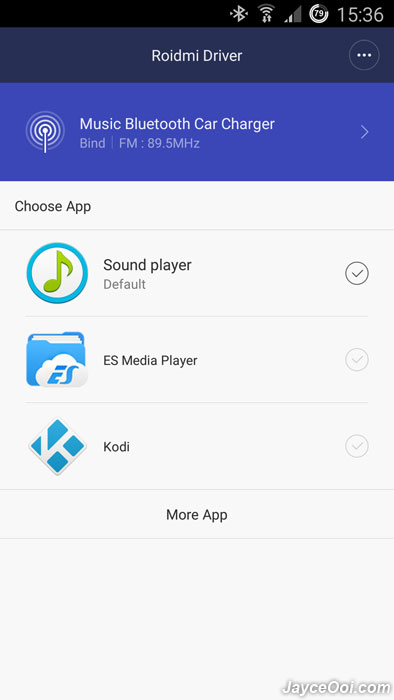 Navigation broadcasting is another plus from Roidmi 2S. Don't limit yourself from the speaker from your smartphone and missed out the route. Enjoy louder and clearer navigation guidance through car's stereo. Checking car battery voltage is one of the features that I love. Yes, never run out of battery juice with Roidmi 2S again. It will check your car battery voltage through the application automatically. And will alert you when the voltage is below normal level. Never miss your work or any important stuff again with depleted battery, right?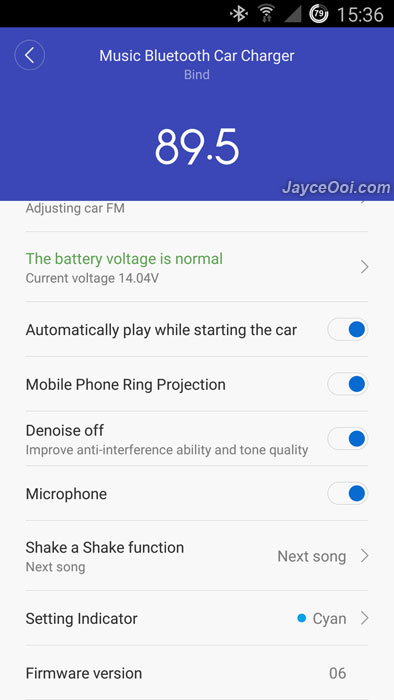 Hands-free mode is very useful for those receive calls a lot while driving. I can hear others' voice loud and clear through car's stereo. However, people have issue to hear me sometimes as the car charger socket is far from my voice range. Besides this minor problem, Roidmi 2S is not compatible with straight-through type cigarette lighter socket which happened that my Honda City has. Another adapter is required in order to use Roidmi 2S on incompatible vehicles.
Advantages
Fast charging
Bluetooth music streaming
Car battery voltage monitor
Overheating, short circuit & overcurrent protection
Excellent build quality
Hand-free mode
Limitations
Not compatible with all vehicles (solved with adapter)
Average microphone experience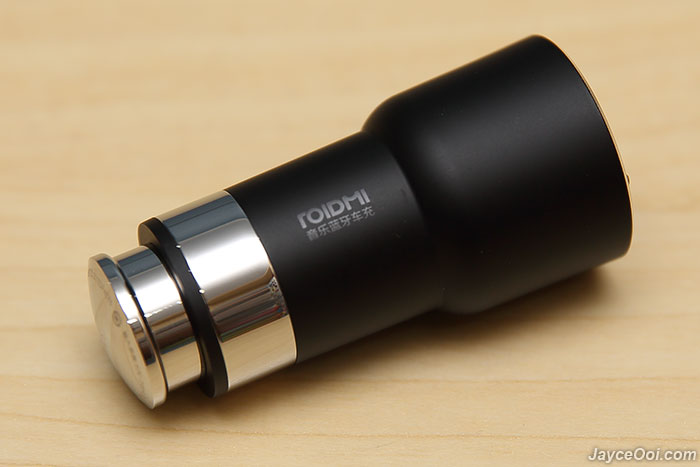 Conclusion
No doubt that Roidmi 2S is one of the best FM Bluetooth smart car charger out there. Provide fast charging for 2 devices simultaneously. Loaded with lot of features, protections and can detect car battery life too. More information can be found at Roidmi Website. And grab yours at GearBest or Amazon.