Introduction
Want to enjoy 3D movie but don't have budget to buy TV with 3D support? Well, you can do so with your very own smartphone on Selestech Virtual Reality Glasses. Yup, enjoy 3D movies on the go or comfortably at home on big sofa with your Android or iOS smartphone. No need to go to 3D cinema anymore, right? Besides watching 3D videos, you can also play 3D VR games with Bluetooth controller that bundled along. Does it really sound that good? Let's find out…
Specifications
Size: 200*100*140mm
Weight: 380g
Lens: HD Optical Resin Augmented Lens
Lens Diameter: 38mm
FOV: 110° ~ 115° with 5.5 inch Smartphone
AR Function: Support, Built-in Space for Camera
Phone Supported: Screen size from 4.7″ to 6.0″, Phone width less than 82mm, length less than 154mm.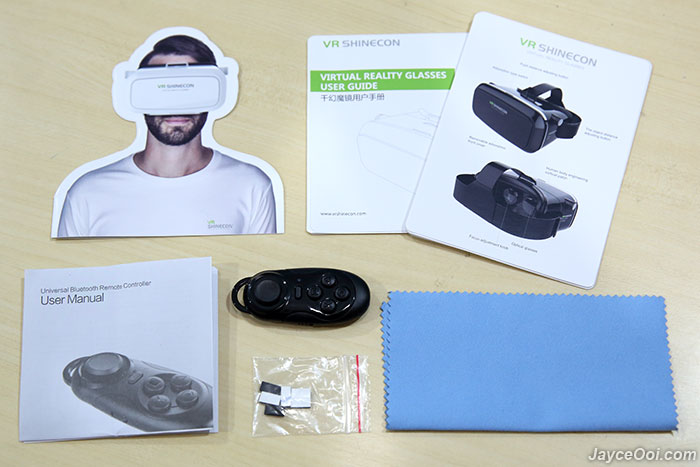 Package Content & Design
There is VR glasses, cleaning cloth, user guide, warranty card, sponge stickers (to hold smartphone) and Bluetooth controller. Selestech VR Glasses is made with sturdy durable plastic. And it is compact to carry around. Support 4.7″ to 6.0″ screen as long as smartphone width is less than 82mm, length no more than 154mm and thickness less than 10mm. Casing is supported but need to be slim and less than previous measurements. The focal, object and focus distance are adjustable to suit your eyes and smartphone size. Besides, there is soft PU leather with ergonomics design to provide comfort during wearing. And adjustable head strap helps too. By the way, the lens is nanocoated to give you the best viewing experience possible. Finally, the front cover is removable and come with ventilation thermal design to cool down your smartphone during playing heavy 3D games. And you can play augmented reality games as well because camera lens is exposed. Oh, before I forgot. There are openings at side for you to connect earphones.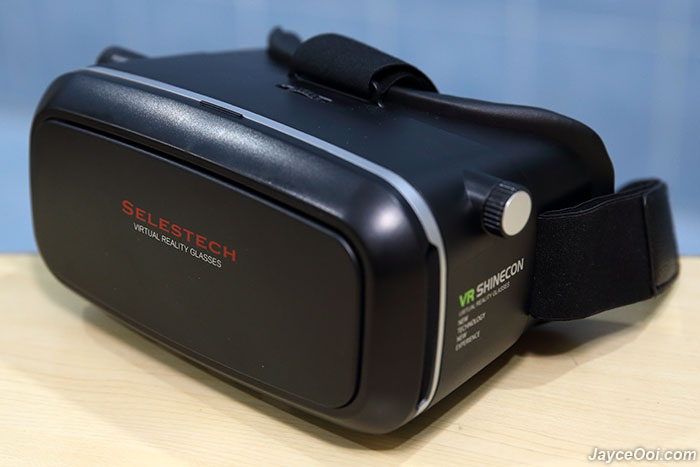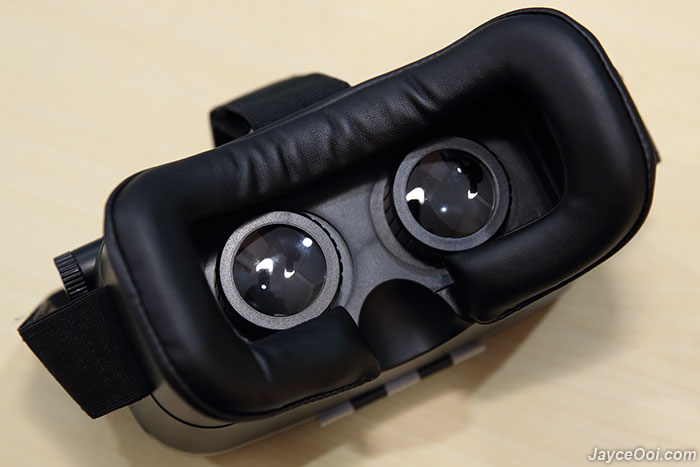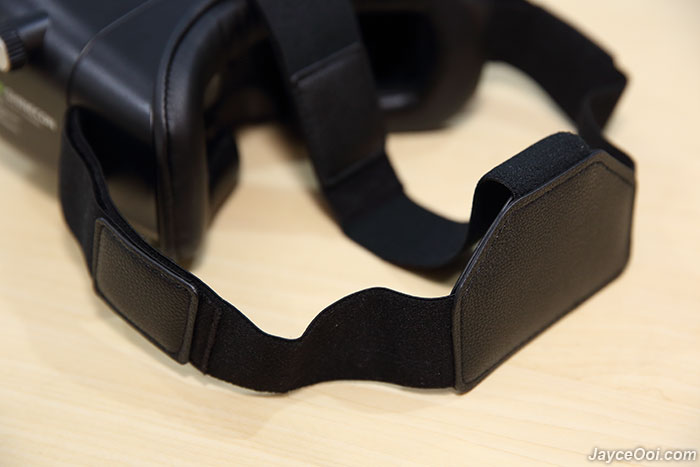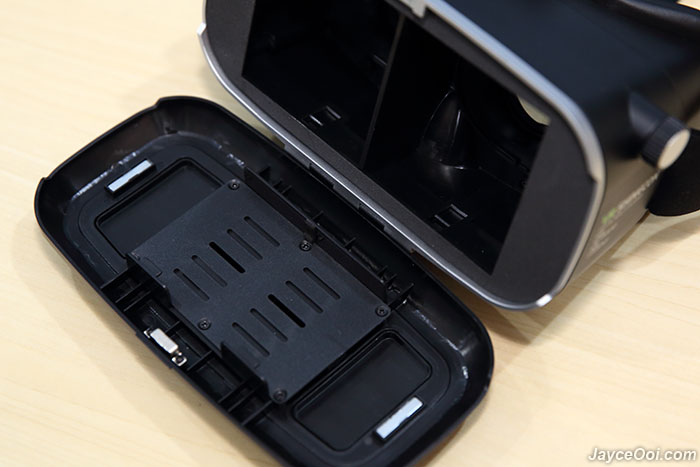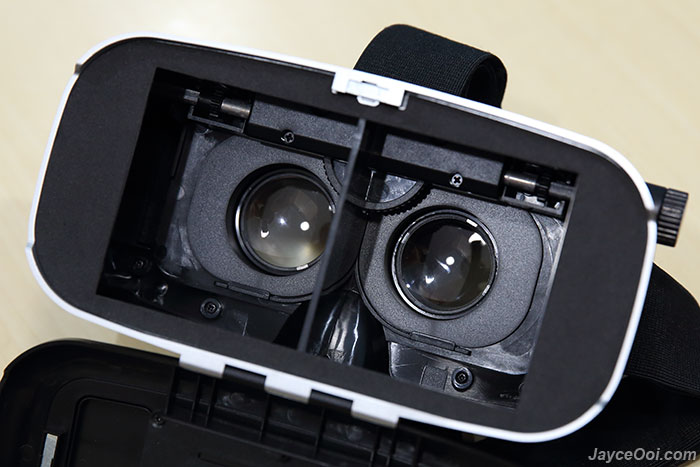 As for the Bluetooth controller, it is a keychain size universal controller that supports multiple platforms like Android, iOS and Windows. You can use it as game controller (iCade mode for iOS), remote control for media player and camera. It can also act as a mouse on Android system.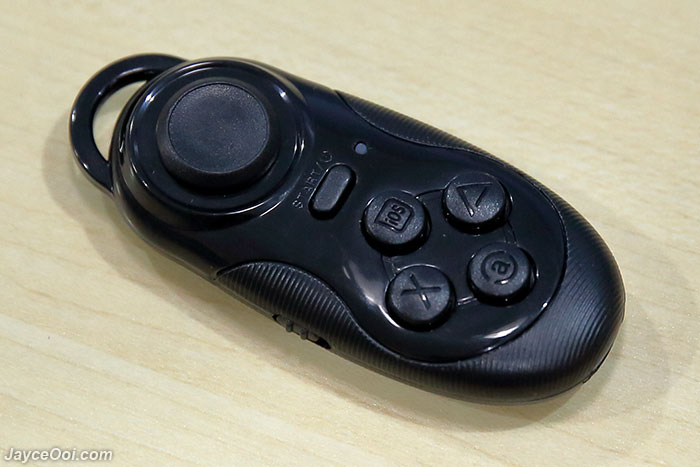 Performance Result
Wow… The 3D experience is so great. The 3D effect is realistic and you can actually see the characters and objects pop up toward you. Personally, I love to watch 3D movies especially those 3D animations like Big Hero 6, Penguins of Madagascar and so on. You can really see and feel the difference between the VR 3D and normal 3D mode. That's the true 3D effect. And scream and run like hell in movie like Jurassic World where dinosaurs really pop out right in front of you. Pair with your favourite earphones, Selestech VR Glasses will turn into your private 3D cinema.
Besides movies, there are lot of interesting VR games in the market too. Some of them will make you feel like you are sitting and enjoy the ride actually in Roller Coaster VR. Enjoy all the stars and galaxies in Cosmic Roller Coaster. Enjoy both VR and AR with GermBuster VR Cardboard. And be a doctor in InMind VR to save the brain. Lastly, be very terrified in Insidious Chapter 3: Into the Further VR. Bluetooth controller will be handy for those games that require it like Shadowgun VR. Hopefully, the actual gameplay version will come out soon. Can't wait for it.
Be sure to get 360° swivel chair and make sure that your smartphone has gyroscope support in order to get the best 3D VR experience especially in VR games and apps. 3D movies do not require gyroscope. As long as it supports Half Side-by-Side (SBS) mode, you can watch it with VR glasses. There are lots of VR contents nowadays, just search for 'VR games' in Play Store and 'VR video' in YouTube will do. Or google for 'half sbs movie' to find out which movie has VR glasses support. For example, the VR games and movies will split into two screens like below. Do try out GameSir G4s gamepad too (read GameSir G4s Review to know more).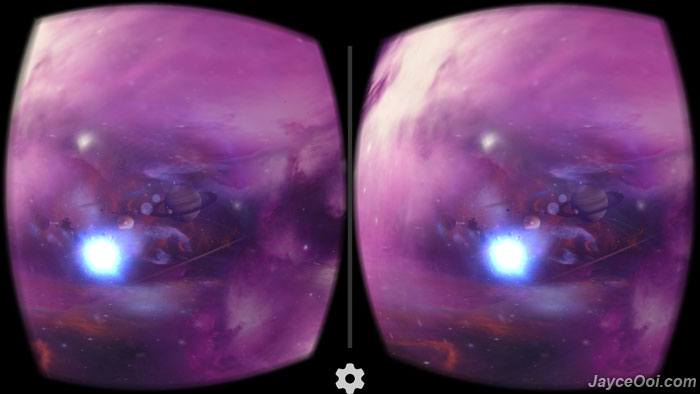 Bigger screen does not mean better. DPI of the screen is the key factor here. Galaxy S4 with smaller screen provides better experience than Galaxy Note 3 with bigger screen due to bigger DPI value. Yes, you can see bigger pixels on Note 3 than S4. By the way, there is a much more important factor to mention. No spectacles. Yes, you can't wear spectacles with this VR glasses. Take me as example, I am wearing glasses everyday. Not an issue to see VR content without spectacles, nearsightedness does not affect it at all. However, astigmatism does. I have astigmatism on my left eye so left channel is not so clear unless I wear contact lens. Do take note on this…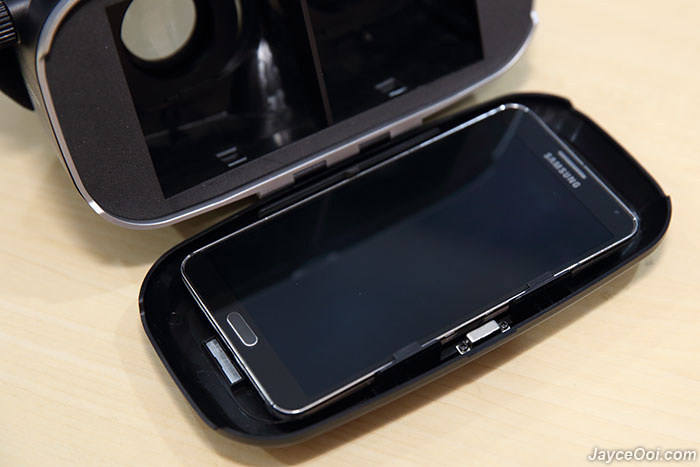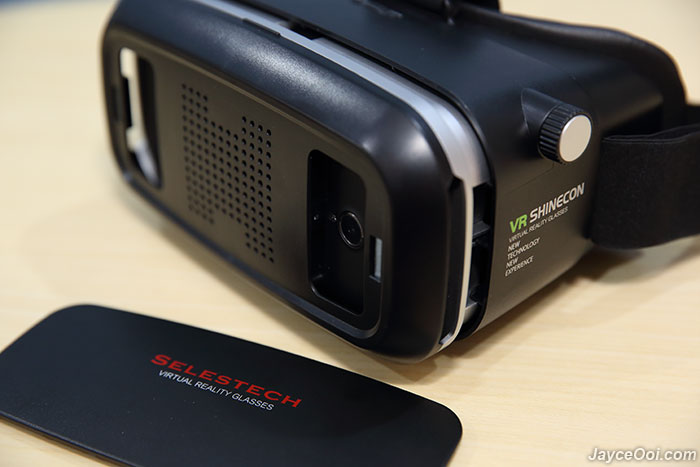 Advantages
Realistic 3D experience
Comfortable to wear
Bluetooth controller with iOS and Android support
Adjustable focal, object and focus distance
Opening for camera lens and earphones
Limitations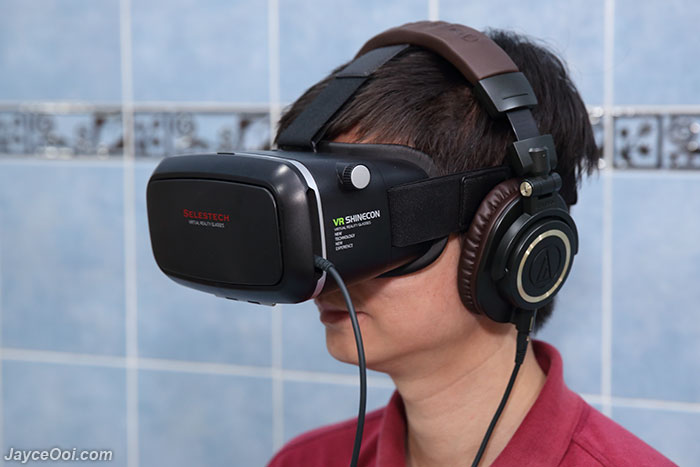 Conclusion
Look no further if you plan to have your own 3D cinema. Give Selestech VR Glasses a try. It supports multiple smartphones' screen size and comfortable to wear. Loaded with lot of features and come with a Bluetooth controller. Interested? Head to Selestech Facebook for more information. And get yours there.
P/S – I will be right back. Going watch 3D movie with these glasses now. See ya…