Introduction
Lovely 7 colour lighting effects, free wireless microphone for karaoke, Bluetooth 4.2, FM radio, TWS ready, built-in media player (USB + micro SD) and lot more… Yes, that's all part of SonicGear KBX 900 FX portable speaker's features. A sturdy speaker that ease to carry around. Look nice no doubt but does it sound great too? Read on to find out…
Special Thanks
This review is possible thanks to below companies. Be sure to check them out…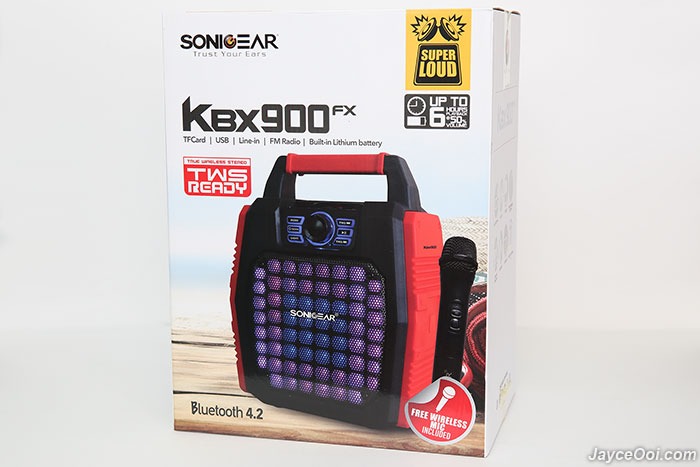 Package Content & Design
Besides speaker, there are 3.5mm AUX cable, USB charging cable, wireless microphone, 2 AA batteries and user manual in the package. SonicGear KBX 900 comes well protected just like other SonicGear's products as usual.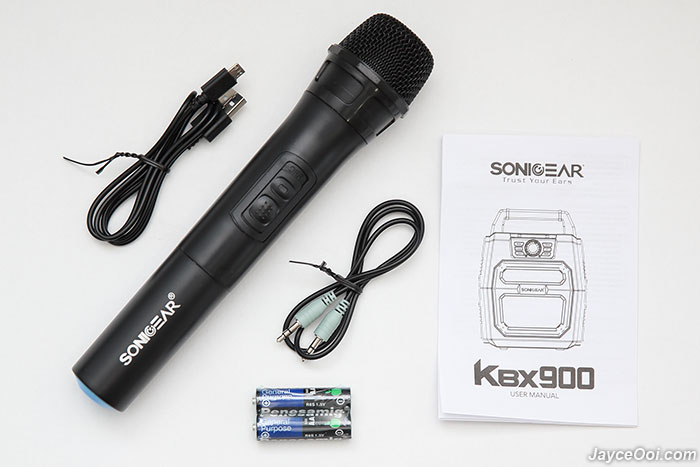 Build quality is great with sturdy plastic housing and front metal speaker grill. Yes, just a like a mini tank. Stylish with colourful colour as well. Mine is red hot model and there is another one in grey colour.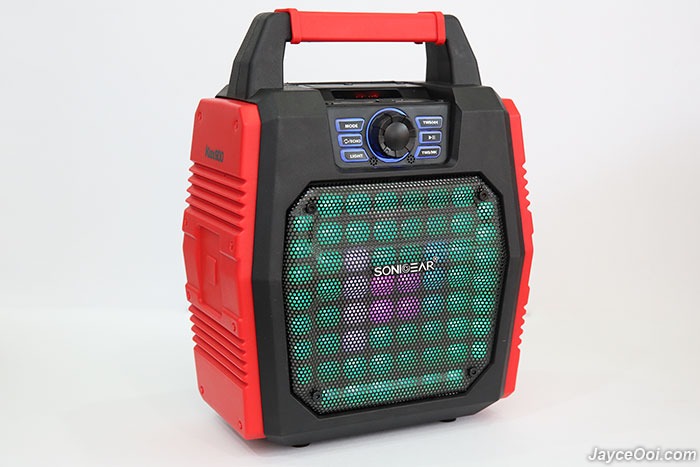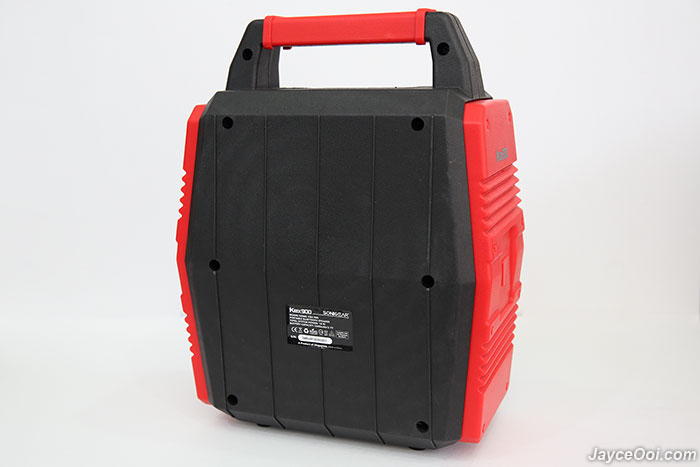 Useful top handle really comes in handy to carry it around with you.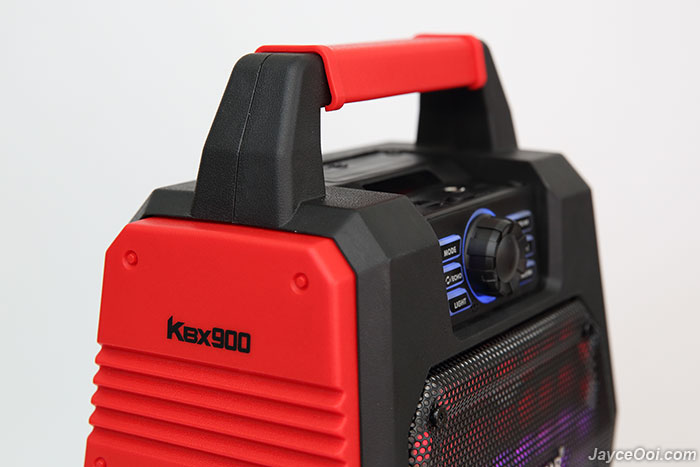 2 long anti-skid pads to provide stability.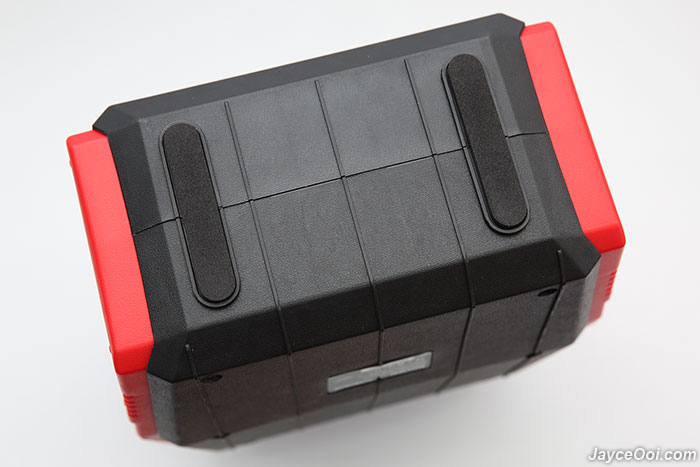 As you can see, all the control buttons, inputs and LED display are located on top. Navigation buttons have LED light backlit too. That's great.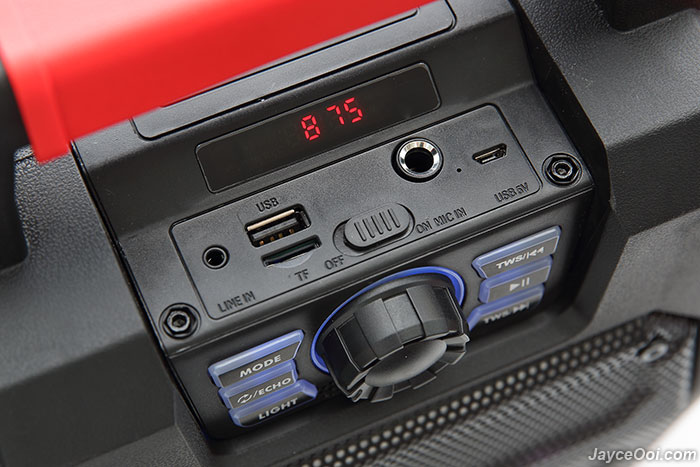 Performance Result
Being a portable speaker with wireless mic, SonicGear KBX 900 FX performs very well in both Bluetooth and microphone range tests. Easily reach up to 7m+ on obstacle like walls test for Bluetooth. Wireless mic is great too. Rest assures that you can sing karaoke in your big living room without getting disconnected. Range is great but mic sensitive is average at best. You need to put it close to your mouth to get clear vocal. As for Bluetooth, it also has noticeable lag between video and audio. Do take notes…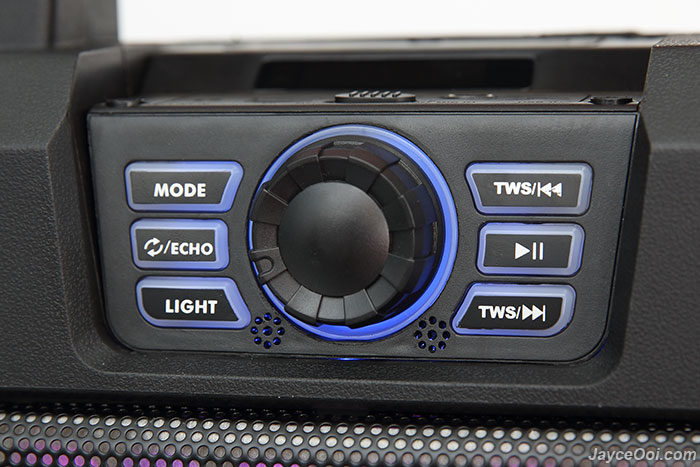 True wireless stereo is supported. But I did not have the chance to try it since I don't have another one to do so. But built-in media player is great. Yes, it even supports FLAC format music on top of the usual MP3. That's great no doubt. Furthermore, FM radio reception is excellent as well. I am getting clear signal for all the radio stations. As usual, that's depending on your area reception too.
Colourful and attractive LED animation effects. Surely level your entertainment no matter in games or karaoke. You can also turn if off if don't want. And 17 hours non-stop music playback is what you get. Yup, that's the test done with on average room sound level. As usual, battery life will be shorter when playing louder. And requires around 4.5 hours for self fully charged.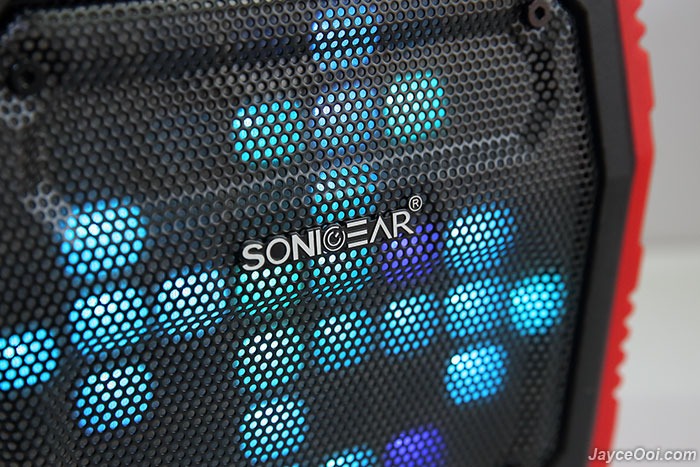 Sound quality is decent for the price. Almost balanced sound out of the box. 18W is loud enough to let you throw a small party. No issue to blast in a big living room for sure. Treble is smooth. No harshness at all. Bass is there but wishes to have even deeper. No harm to ask for more, right? Yes, I have high expectation. I want subwoofer kind bass effect. Hehe…
Advantages
Loud for the size
Colourful & attractive LED animation effects
Great battery life
Built-in player, FM & wireless mic
Portable with handle
Limitations
Bluetooth lag between video & audio
Average microphone
Conclusion
Looking for a portable speaker with nice LED light effects and wireless mic? Be sure to check out SonicGear KBX 900 FX. Great for tuition, karaoke and even small party for sure. More information can be found at SonicGear Website. Buy yours at Lazada.