Introduction
Want to improve your current in-ear monitors sound quality? SpinFit – the ultimate silicone ear tip can help you then. It has special designed cushion at the centre that allows 360° rotation to go deeper into your ear canal and get better seal. It also provides supreme comfort and superior noise isolation. And extends the lows and finer the highs too. Sound great, right? Read on to find out more…
Features
360° rotation
Supreme comfort
Superior noise isolation
Extended lows and finer highs
Available models
There are 2 models of SpinFit – CP100 and CP800. CP100 is for most of the earphones in the market. Yup, it's for big bore earphones with brand like AIAIAI, AKG, Audio Technica, Aurisonics, Beats by Dre, Beyerdynamic, B&O Play, Bowers & Wilkins, Brainwavz, Cardas Audio, Chord & Major, Creative, Crossroads, Denon, Dita Audio, Final, FitEar, Fostex, Grado, Hifiman, Hippo Audio, Jabra, Jerry Harvey Audio, JVC, KOSS, MEE Audio, Monster, Noble Audio, Ocharaku, Ortofon, Panasonic, Philips, Pioneer, Radius, RHA, Samsung, Sennheiser, Skullcandy, Sony, Soul, Soundmagic, TDK, Ultimate Ears, V-moda, Yamaha and X1-H2O Audio. Sizes available are L, M, S and XS. And the tip diameter sizes as follow L – 13mm, M – 12mm, S – 11mm and XS – 9mm.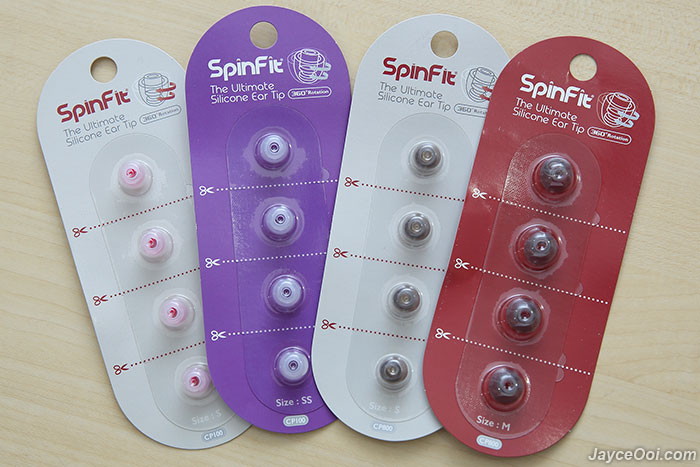 As for CP800, it is for small bore earphones with brand like Etymotic, Fidue, Hippo Audio, Klipsch, Phonak, Shure and Westone. L, M and S sizes are available. Tip diameter sizes are the same as CP100. But no XS size for CP800.
Package Content & Design
Hey, I like the SpinFit package design. There are 2 pairs of SpinFit ear tips in one package. And you can cut out and use it one by one. This will help you store the remaining SpinFit ear tips in the package without losing them. Ear tip is super easy to lose when not attached to earphones, right?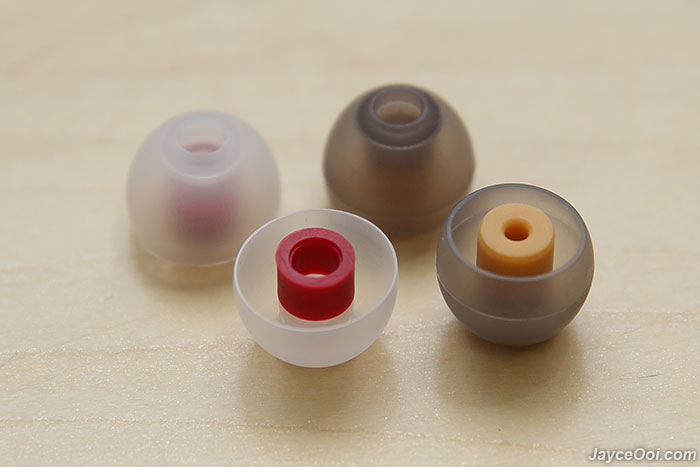 SpinFit is using silicone which last longer than foam type tips. Yes, no worry about its durability here. In addition, they are soft to provide comfort and better seal. Alright, here comes SpinFit unique part – 360° rotation. The special designed cushion at the centre of the shank allows it to rotate freely 360°. And this make it can go deeper into your ear canal and seal better according the shape too. The rotation helps it to be directed in the right direction to get the best sound quality. The normal tips can't guarantee that.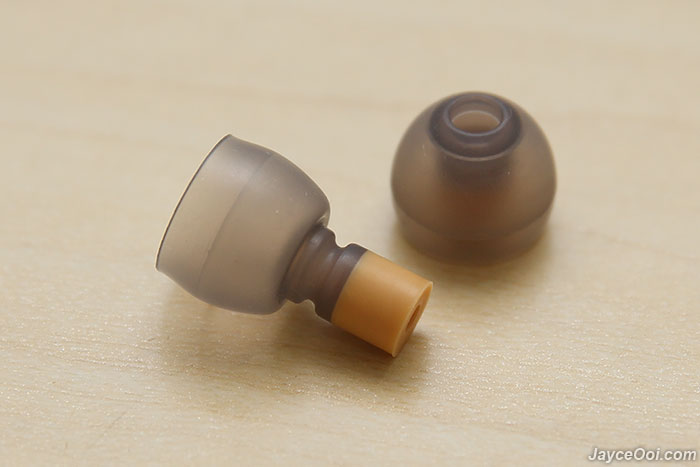 Fit, Comfort & Isolation
The very first thing that I noticed when plugged in SpinFit. It does not have the strong vacuum feel pressure like standard silicone especially double / triple flange tips to get good and tight seal. And sound isolation is excellent as well which on par with flange tips but comfort level is way better. Surely pleasant and comfort to wear for long hours. Sometime, you don't even feel that it's there at all. No sound leakage here so lesser environment noises too. All thanks the 360° rotation tilt that allows the tip to go deeper into your ear canal. Yes, it really does go deeper in my case compare to other normal tips. And not easily fall out when walking around.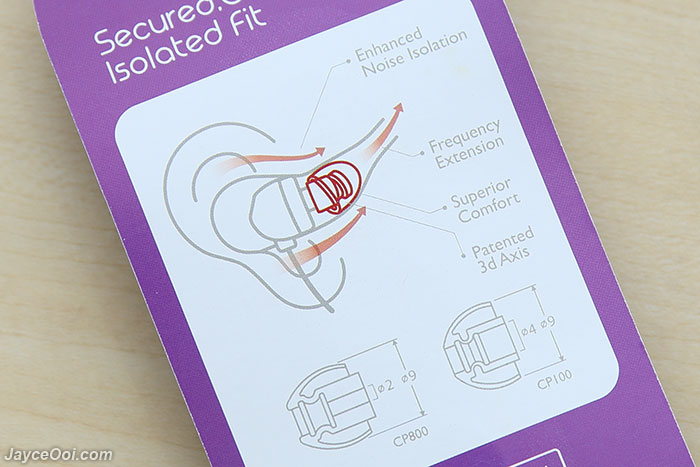 Sound Quality
Ear tip is one of the important parts of in-ear monitors. Yes, you are not getting the most out of your IEM when not getting proper seal and fit. Lot of low frequency contents – bass will be lost due to that. Yup, the best and easy way to enhance and improve your earphones is getting your best matched tips. And different tips have different sound signatures. SpinFit fits perfectly here. Of course, You won't get day and night improvement but definitely there is marginal one especially on low frequencies. I am getting deeper and faster bass on Oriveti Primacy. Less fatiguing on song part with very bright treble, slight softer it becomes. Dunu Titan 1 owners will love it if you plan to reduce its brightness slightly (which sometimes cause harshness). And this improves overall listening experience. Do take note that different earphones and tips yield different results.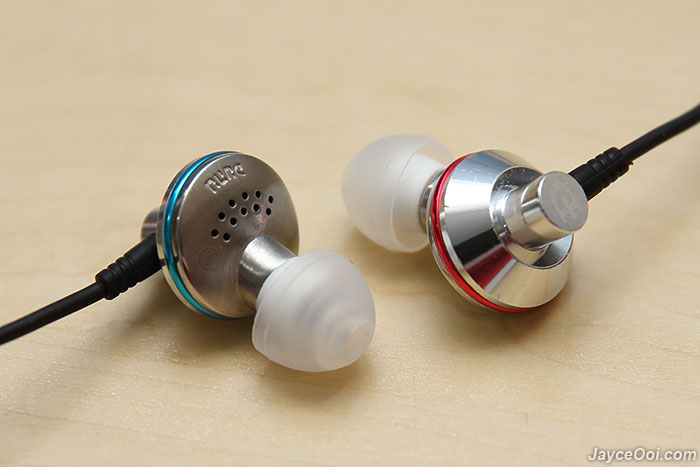 Advantages
Sound quality improvements (especially on lows)
Way better fitting
Comfortable for long hour wear
Outstanding isolation
Durable to last
Limitations
Sound signature changes might not suit everyone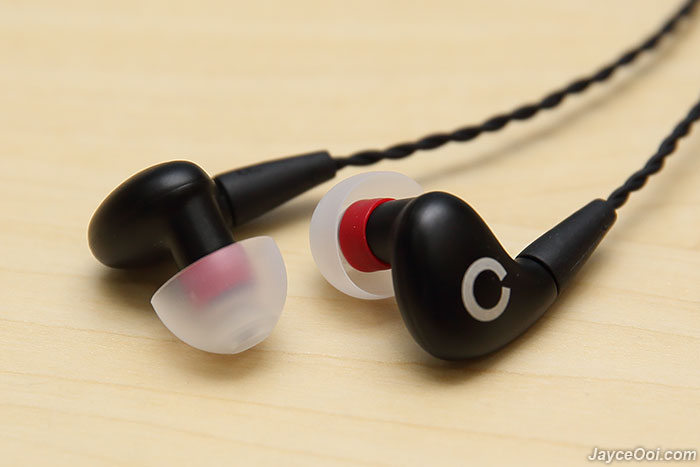 Conclusion
SpinFit ear tips surely improve earphones sound quality. And able to provide better comfort and great isolation. No worry about its durability as it's silicone that we are taking here. It does alter a bit earphones sound signature. For me, it is all positive. You need to try out yourself to find out. Never try, never know. More information can be found at SpinFit website. And do grab yours at Amazon.