Introduction
Oriveti Primacy… A name that is fairly new to all of us including me. Primacy is a high fidelity triple driver hybrid in-ear monitors which consists of exclusive dual balanced armature and one 8.6mm dynamic drivers. A perfect combination to cover all treble, mids and bass, right? And it comes with handmade detachable cable which allows you to change to use your favourite cable with standard MMCX connectors. Loaded with ergonomic designed aluminium body and plenty accessories like bunches of silicon eartips, foam tips and carrying case. Hmm… Is it comfortable to wear? How about the sound quality? Stay with me to find out this new player in town performance…
Specifications
Driver: Exclusive Dual Armature Driver & 8.6mm Dynamic Driver
Impedance: 11 Ohm
Frequency Response: 20 – 20000 Hz
Sensitivity: 107 +/- 3 dB/mW, 1000 Hz

Distortion: < 1%
Plug: Gold-plated 3.5mm Stereo Plug
Cable: 1.2 m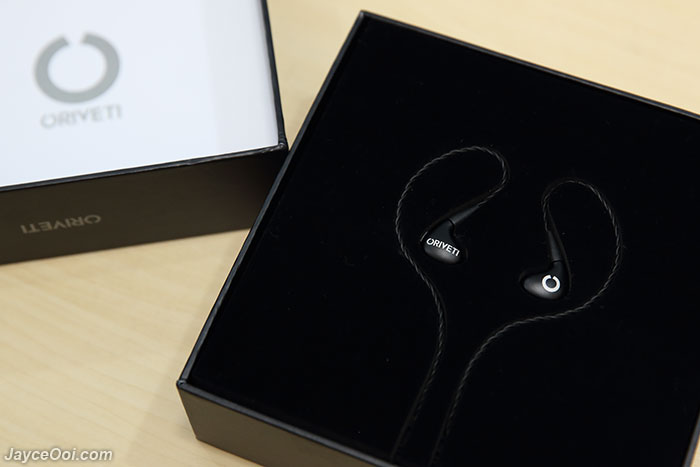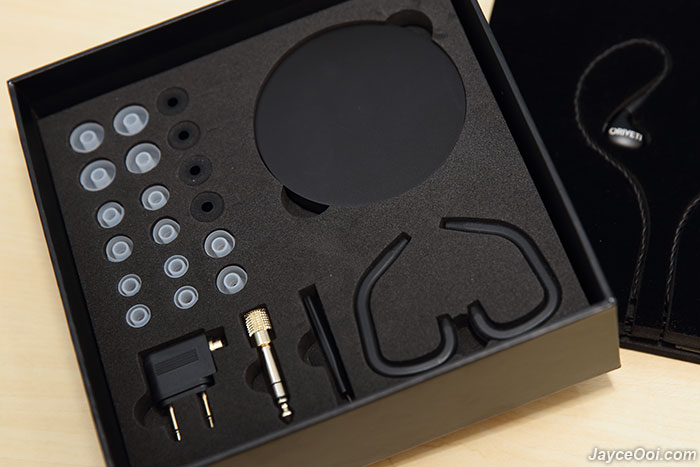 Package Content
Oriveti Primacy comes with black sturdy package. There are lot of information like specifications, package contents and diagram how these triple driver are packed within the small metal body at back of the package. After opened it, you will find a quick guide. Then the precious jewel Oriveti Primacy itself that well protected with hard foam. And another layer for all the accessories. There are 4 sizes of silicone tips to choose (XS, S, M & L). And they come in 2 pairs per size. Same apply to foam tips (M) as well. Therefore, you will a spare pair if one is missing. There is flight adaptor for use in the plane and 3.5mm to 6.5mm plug for home Hi-Fi system. A pair of ear hooks for sport use. There is an earwax cleaning tool for you to maintain the cleanness of Primacy as well. Lastly, a quality aluminium carrying case with soft thin foam on top and bottom to well keep Primacy and some needed accessories. By the way, the quick guide is very useful to keep you started and enjoy Primacy.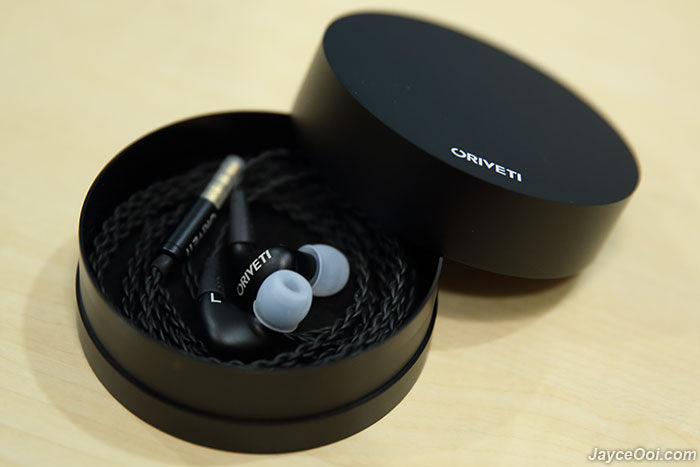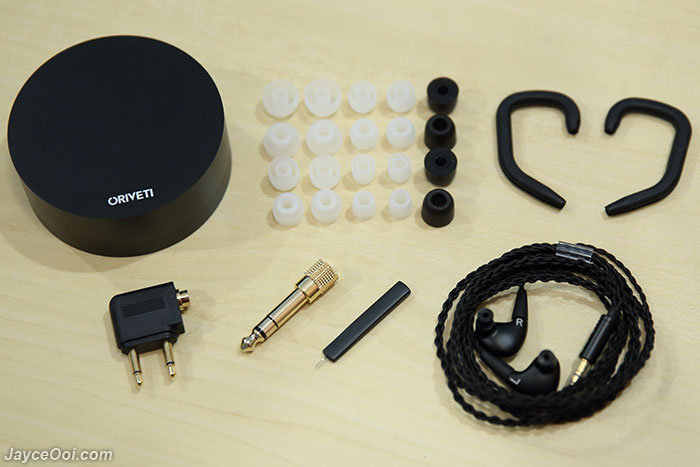 Design & Build Quality
Oriveti Primacy is just like a tank. Build quality is excellent thanks to robust metal body. So no worry about its durability. In addition, its surface is so smooth to touch and you will hardly feel the seamless joint of the 2 piece metals that cover the hybrid drivers. Furthermore, the housing is small for 3 drivers yet provide the best ergonomic shape for maximum comfort. And pretty easy to identify left / right channel as there are white R and L inside of each housing. Plus ORIVETI for right and a big O for left on outside. The nozzle is 90 degree and without any filter. So earwax cleaning tool is there for you when needed. On top, there is MMCX connector. If you look carefully, you will find an opening near MMCX connector. Yup, that's the vent hole for dynamic driver. And it is invisible when attached with cable yet still provide enough air for that driver. Cool, isn't it?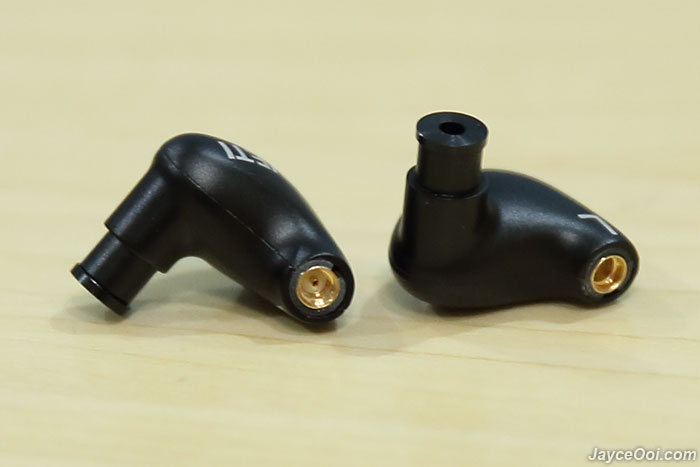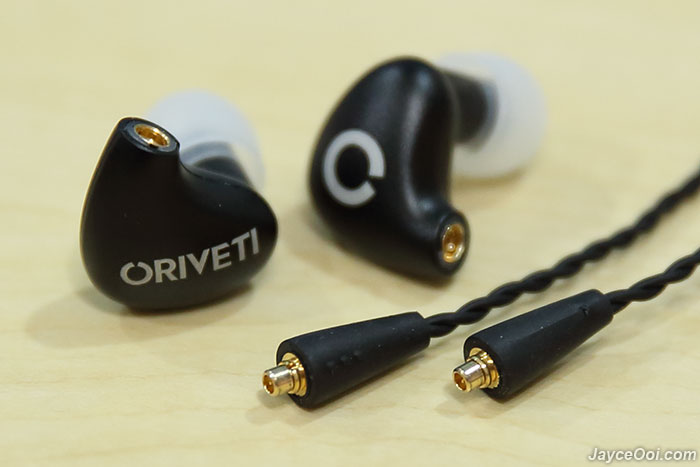 The black detachable silver plated copper cable is also top-notch in quality. And provide the best sound possible too. Soft and almost tangle free. There are 4 twisted wires connected from 3.5 mm gold plated straight plug up to Y-splitter. Then slit into 2 pairs till MMCX jacks which have R label for right channel and 3 dots for left. By the way, there is a clear plastic chin slider too.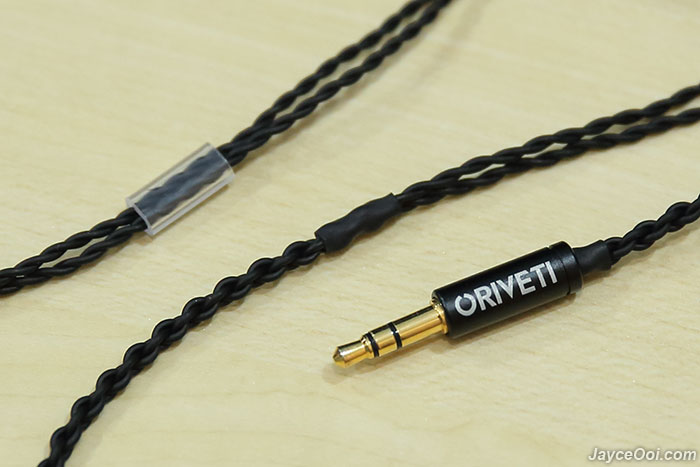 Fit, Comfort & Isolation
Oriveti Primacy is designed to be worn over the ear. And they fit well thanks to small and smooth housing with or without included ear hooks. Pleasant and comfort to wear for long hours. No issue to listen to music when lying down on bed here. As for ear tip fitting, S size silicone tips give me the best result among all. I can get good and tight seal. However, Sony hybrid ones suit me even better. In addition, there is no sound leakage. And sound isolation is excellent as well. I hardly hear environment noises. By the way, there is virtually no microphonic at all by wearing over the ear. Yes, you still can wear Primacy with cable down method but you will notice some microphonics then.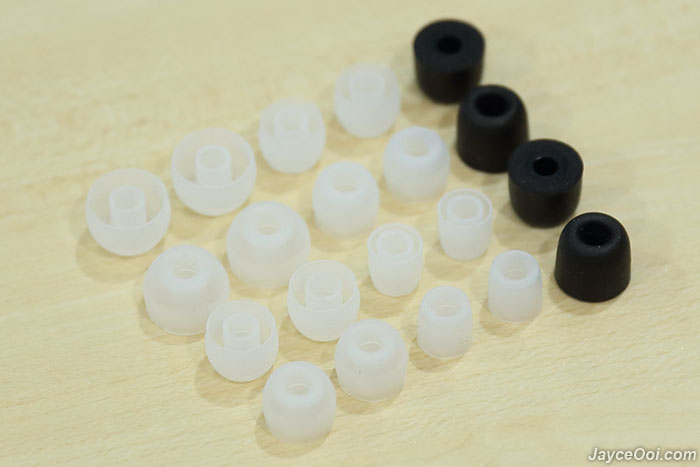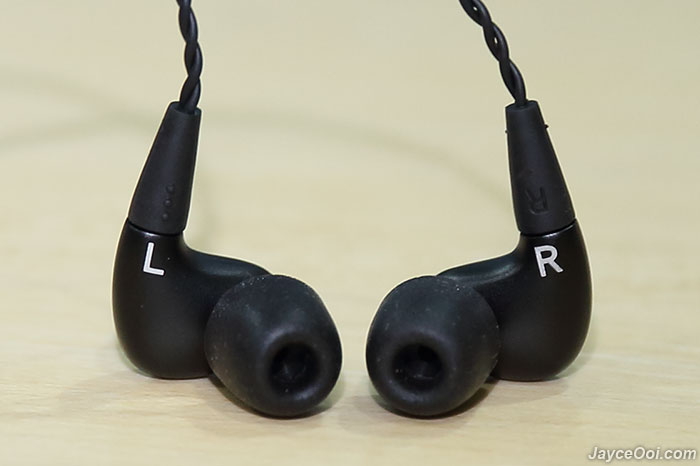 Sound Quality
Wow… Oriveti Primacy is super easy to drive with 11 Ohm impedance. There is no need external amp to get the full potential out of it. It performs just fine on my Samsung Galaxy S4 smartphone and Nexus 7 (2013) tablet. And of course even better on dedicated Lotoo PAW 5000 DAP and Zorloo ZuperDAC USB DAC. Yes, you don't have to be an audiophile to discover the greatness of Primacy. Your existing smartphone and tablet's audio quality no matter iPhone, iPad or Android devices will automatically level up. Yup, don't limit Primacy for high res music only. It shines on the usual stuffs like MP3, YouTube MV, games and movies too.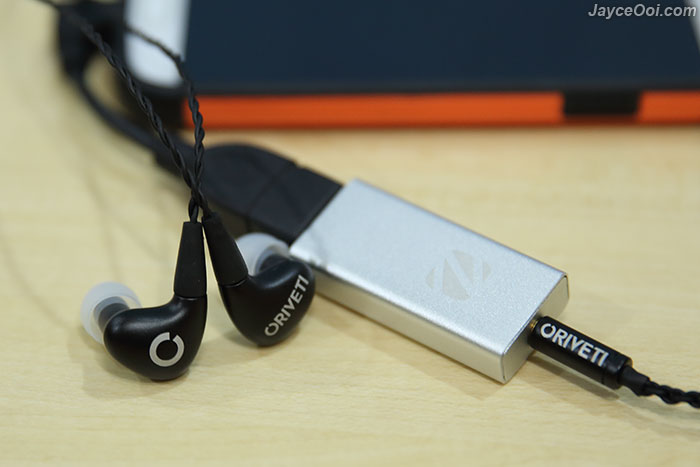 Overall, Oriveti Primacy has smooth and balanced sound signature. Detailed and dynamic. Soundstage is wide and instruments placement separation is clear even in the complex scene. Arcason by Candido Camero and Oh by Dave Matthews surely performs very well here. You can listen to it all day long without getting fatigued. And shines on all the POP, R&B and country genre songs that I love. I believe it is suitable for other genres as well. Highs are smooth and no harshness whatsoever. Analytical and clarity on the gentle side. Mids perform well too. Vocals no matter male or female sound natural and a bit forward closer to ear yet still play along with other instruments nicely. As usual, it is loaded with clarity and details. Yup, I do enjoy the clarity of the guitar and sweet vocal with Taylor Swift's songs like Tim McGraw and Mean that it brings. Bass is tight, fast and well in controlled. Michael Jackson's Billie Jean, Beat It and Black or White surely sound great here.
Advantages
Smooth and balanced sound signature
Detail and dynamic
Excellent build quality
Comfortable for long hour wear
Silver plated detachable cable & lot accessories
Outstanding isolation
Limitations
Included ear tips does not yield the best result (at least for me)
Carrying case not so pocketable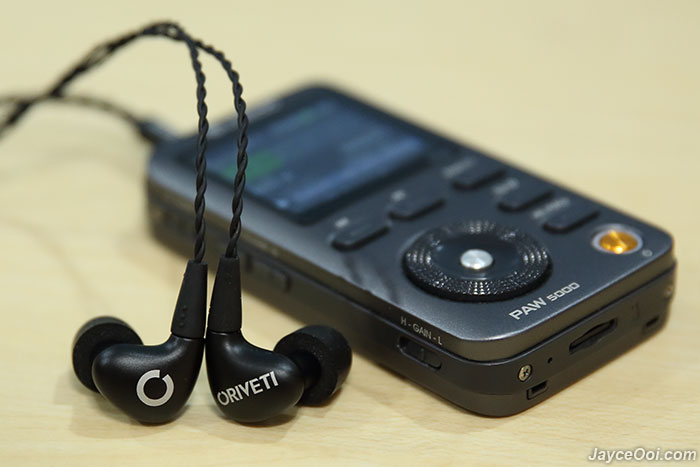 Conclusion
Looking forward to upgrade your existing earphones? Be sure to try out Oriveti Primacy which has smooth and balanced sound signature. You will love the details and dynamics that it brings like I do. Furthermore, it is very comfortable for long hour wear. Do check out Oriveti Website for more information. And get yours there.
Note – Malaysia & Singapore music lovers can audit it yourself at E1 Personal Audio…