Introduction
Want to upgrade/increase MINIX NEO G41V-4 and NEO J50C-4 capacity? Simple, just install MINIX own 240GB M.2 SSD for their mini PC will do. What makes it special compared to other SSD? It comes with Windows 10 Pro pre-installed. Yes, you don't need to install Windows yourself manually. Easier, faster and convenient to deploy to multiple machines at once. How's the SSD performance? Read on to find out…
Special Thanks
This review is possible thanks to below companies. Be sure to check them out too…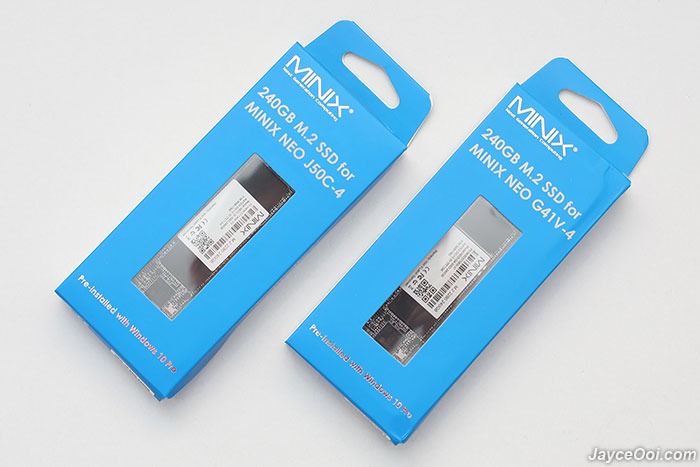 Package Content & Design
MINIX 240GB M.2 SSD comes in simple blue packaging. Well-protected too. Besides the SSD, there is user manual to guide you to install the SSD. In short, just plug in the SSD into MINIX mini PC. And disable internal eMMC. Then select SSD as the first boot will do.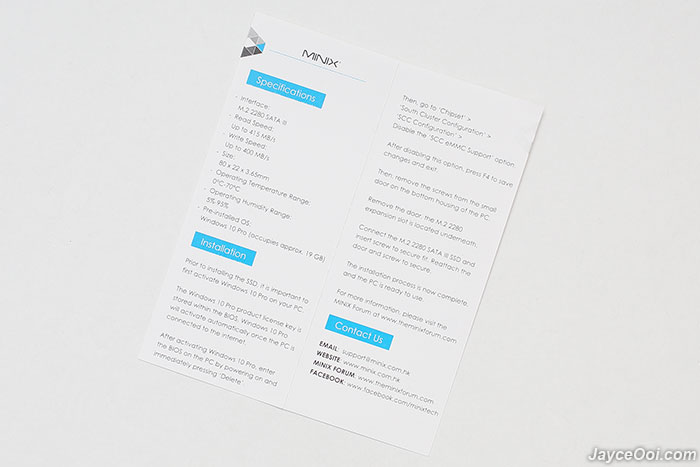 Here is the hardware outlook. Both of them are basically the same by the way. Just the contents inside (Windows 10 Pro OS with proper system drivers) are different.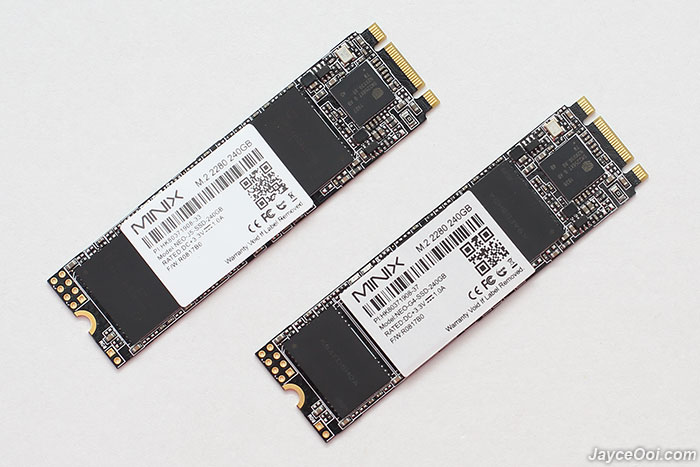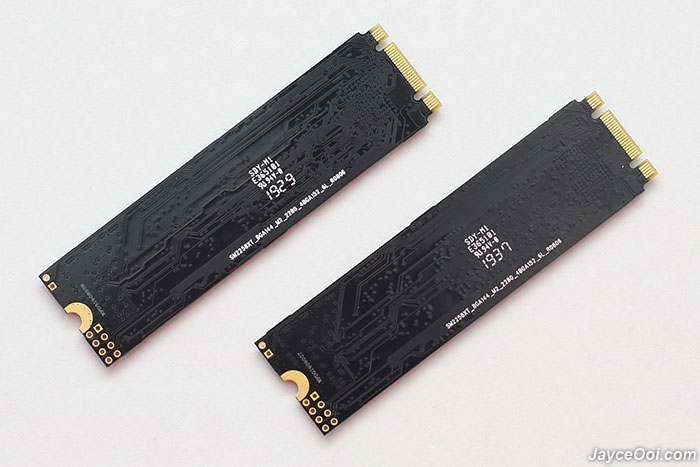 As I mentioned, just install SSD into the M.2 slot will do. As simple as ABC.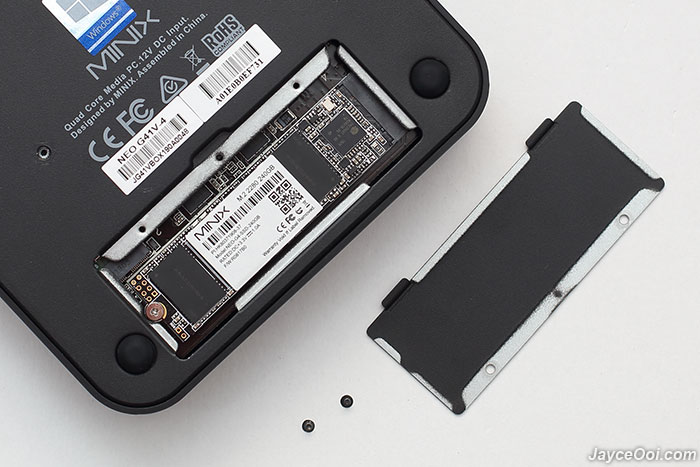 Performance Result
Yeah!!! SSD performance is way better than specifications with 415 MB/s for reading and 400 MB/s for writing. Below are the results by using NEO G41V-4. Almost double performance increased when compared with built-in 64GB eMMC in CrystalDiskMark.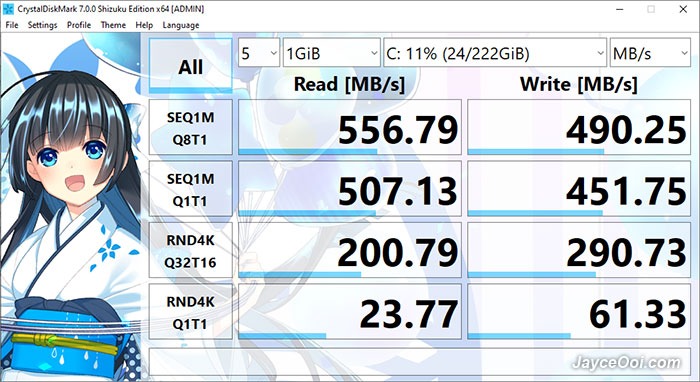 Slightly better PCMark 10 scores with faster reading and writing speed. Don't expect much improvement in other departments.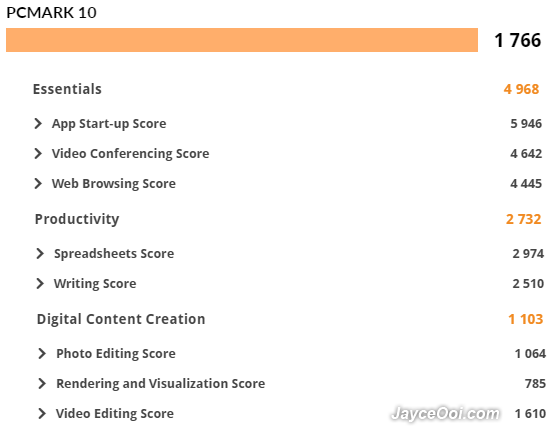 NEO J50C-4 is getting excellent result too. Almost the same performance as G41V-4 in CrystalDiskMark.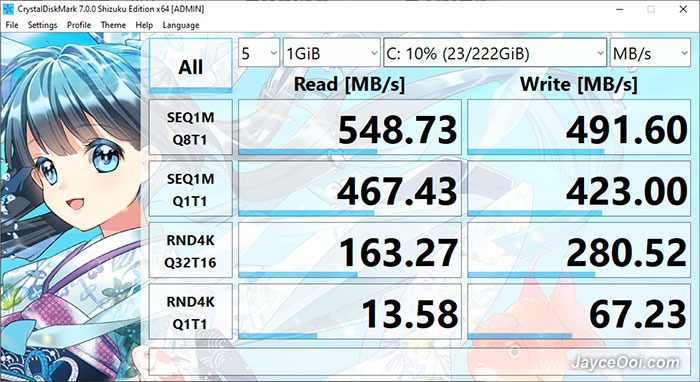 Again, PCMark 10 scores increased slightly as well. No surprise here. Consistent great performance as expected.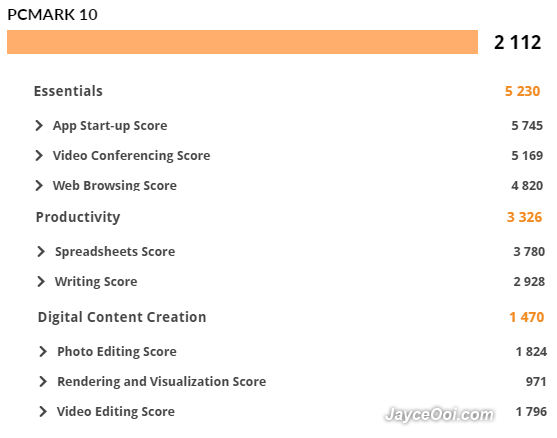 Advantages
Up to 556 MB/s read & 491 MB/s write
Pre-installed Windows 10 Pro
Plug and play
Easy & fast for mass deployment
Excellent build quality
Limitations
Conclusion
Plan to upgrade MINIX NEO G41V-4 or NEO J50C-4 mini PC storage? Be sure to check out MINIX own 240GB M.2 SSD. Fast and easy installation with pre-installed Windows 10 Pro. Wait no more and get yours at Amazon now.