Windows default Today screen is not so popular. Therefore, lot of OEM came out their own Today screen like HTC Sense and Samsung TouchWiz. And here come another one called ~ ThrottleLauncher. It is a fully skinable app you can use to completely change the look of your Windows Mobile phone. It also supports themes and widgets. So you can change lot of looks. A great application for those doesn't have HTC or Samsung phones.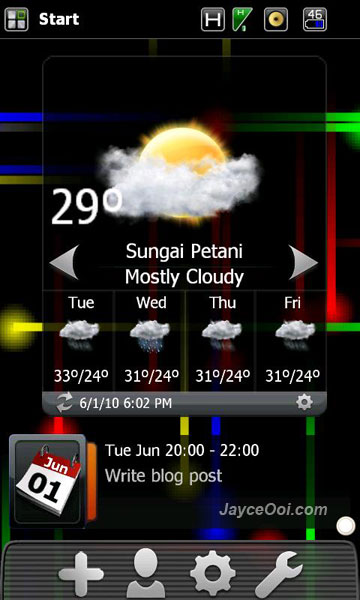 ThrottleLauncher Features
Easy to install
100% customizable
Battery and memory friendly
Widget support
Kinetic scrolling
OpenGL powered
MNG and APNG support
Weather, stocks, RSS
Download ThrottleLauncher v1.1.7 here.