To buy or not to buy Samsung Galaxy Note? That's the question… Samsung Galaxy Note is the 'big' thing in Android world beside its smaller brother Galaxy Nexus with Android 4.0 Ice Cream Sandwich. In short, it is basically a bigger version of Samsung Galaxy S2 GT-I9100 with 720p Super AMOLED display, upgraded CPU and has S Pen stylus as input. It is a phone and tablet hybrid. Or you can also say that Samsung Galaxy Note is too big as a phone and too small as a tablet. It is really up to personal taste and usage. I usually buy stuffs online without even hand on those products. Same applied to my HTC HD2 and Samsung Galaxy S II. I ordered them without even see them in real life first. Just read lot of reviews about them then made the decision to buy. However, I have hard time to convince myself to buy Samsung Galaxy Note without see it and hand on it first due to these 2 reasons…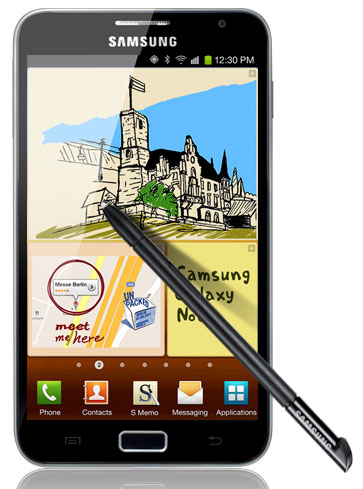 HD Super AMOLED
It is using Super AMOLED RGBG subpixel rendering layout or PenTile technology. Yes, HD (1280×800) helps to improve actual pixel density compare to Samsung Galaxy S2's WVGA (800×480). However, PenTile has only 2 subpixels compare to 3 subpixels RGB stripe in Super AMOLED Plus used in Samsung Galaxy S2. This makes the images and texts look less sharp. There is no Samsung Galaxy Note from Samsung Malaysia yet. And I might need to wait for 1 to 3 months to see it myself. I did compare Samsung Galaxy S (which use Super AMOLED too) and Samsung Galaxy S2. I can easily see the weakness of PenTile. Can HD Super AMOLED help to solve the less sharpness issue?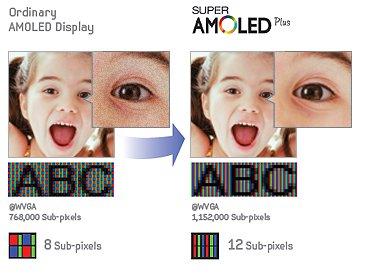 5.3″ Display
I like smartphone with big screen. Love to play games and watch video on big screen. So I bought HTC HD2 with 4.3″ display. It has the largest display (for smartphone) 2 years ago. So Samsung Galaxy Note should be my cup of tea, right? I have no issue to pocket in HTC HD2 and Samsung Galaxy S2 (which a bit longer than HTC HD2). Samsung Galaxy Note is 146.85 x 82.95 x 9.65 mm in size. It is not an issue to put into jean pocket. However, can you walk, sit, run, bend down, going up stairs properly?
My thumb can access to 70% of the screen of Samsung Galaxy S2 while holding with one hand. Can I hold Samsung Galaxy Note and operate with one hand? Personally, I don't think Samsung Galaxy Note was designed to use with one hand because it has S Pen. One hand to hold it and another one to use S Pen to input. So don't think to get Samsung Galaxy Note if you wish to use it with one hand only.
Until I get my hand on Samsung Galaxy Note, I won't order and buy it. How about you?