Top up your prepaid number in 3 simple steps. Yup, that's what you can do with Lazada Mobile Recharge. It's a super-fast and convenient prepaid reload service. Yes, it includes all six operators in Malaysia like Digi, Celcom, Maxis, Tune Talk, U Mobile and XOX. Hmm… Don't have unifi mobile yet. But look forward to have it soon. Furthermore, it also have monthly prepaid reload promotions. Yes, that for all operators and from time to time. And it will pre-filled numbers after your first reload. Sound great? Let's find out in details…
3 Simple Steps

Yes, you can get your prepaid value amount in 3 simple steps only. In short, just key-in your prepaid number. Choose your top-up option. Finally, pay and enjoy in seconds. That's all. Easy as ABC, right? No more step further. Well, but that's not the end…
Why Pay More?
Telcos do not usually have promotion on top-up prepaid. However, Lazada does. Yes, you can enjoy up to 20% discount off when using this Mobile Recharge service.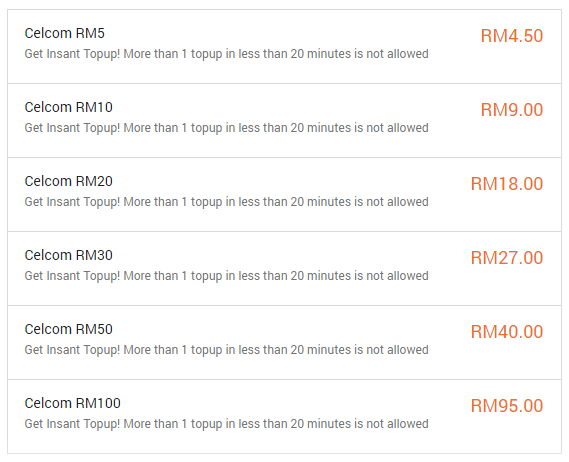 Yup, there is discounts when you purchase prepaid top-up for Celcom, Digi, Maxis and Tune Talk for the moment. Discount from 5% to 20%. As you can see, the top-up value for Celcom RM50 is only cost RM40. That's apply to Digi and Tune Talk as well. Maxis is on RM60 amount by the way. Why pay more when getting the same amount value here, right?
Easy Payment Methods
Yes, you can use Visa or Mastercard credit cards (debit card included too) to pay. Or use online banking directly. Lot of banks are supported like Maybank, CIMB, Bank, Public Bank, RHB Bank, Hong Leong Bank, Bank Islam and AmBank. Surely one of them will suite you. Furthermore, you can also use Lazada voucher that you got from other promotions.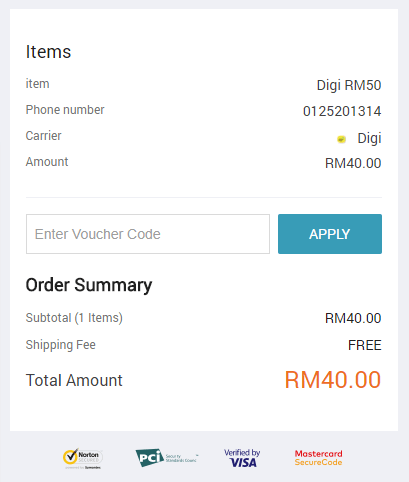 So what are you waiting for? Head to Lazada Mobile Recharge to top up your mobile prepaid number from now on. And enjoy all the discounts that it brings. Act now!!!