Introduction
Hey guys, meet Vinnfier FlipGear Neo Flesh 3 Multi-function Mini Sterilizer with 10W fast wireless charging. It is loaded with dual UV lamp that disinfects up to 99.9% of bacteria at the DNA level. Rapid speed as it will complete cleaning in 5 minutes. Fits all smartphones and most case sizes with large capacity. You can also sanitize keys, jewellery, accessories at the same time. It is also loaded with aromatherapy function. Interested? Read on…
Special Thanks
This review is possible thanks to below companies. Be sure to check them out…
Vinnfier for this Vinnfier FlipGear Neo Flesh 3 Multi-function Mini Sterilizer with Wireless Charging
Package Content & Design
Alright, here is the packaging box that you will get. You can see all its features and functions there. And the technical parameters as well.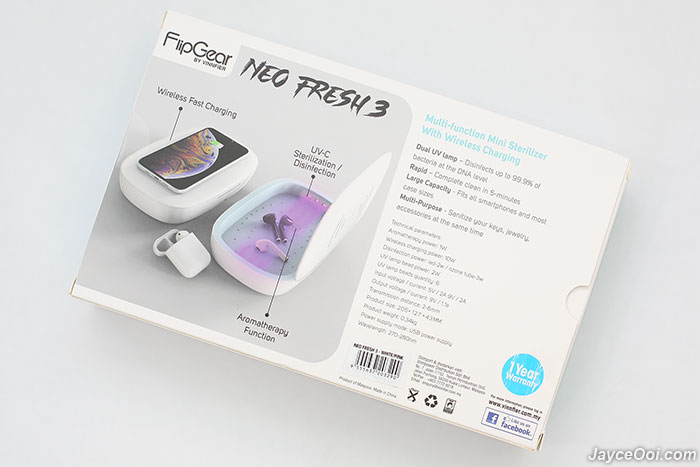 Besides the portable sterilizer, USB-C cable and user manual are included. Be sure to go through it. And be sure not to look directly on the germicidal UV lamps when operating. You might get slight burns to your eyes. Do take note…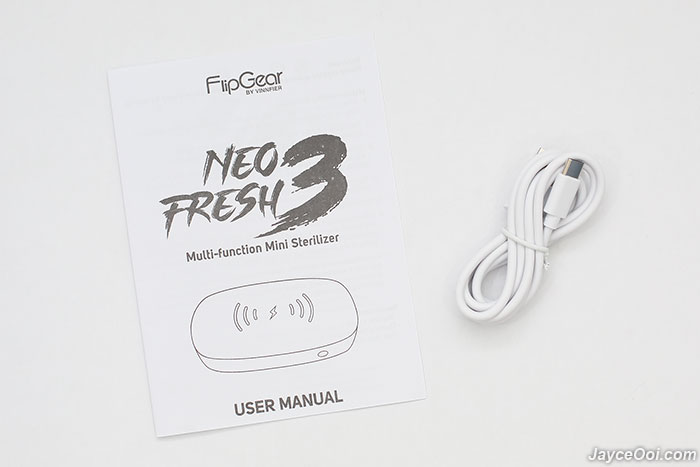 Build quality is decent with sturdy plastic housing. Light in weight and easy to carry around with you. There are 3 colours to choose – pure white, white & blue and white & pink (like mine).
10W fast wireless charging is supported.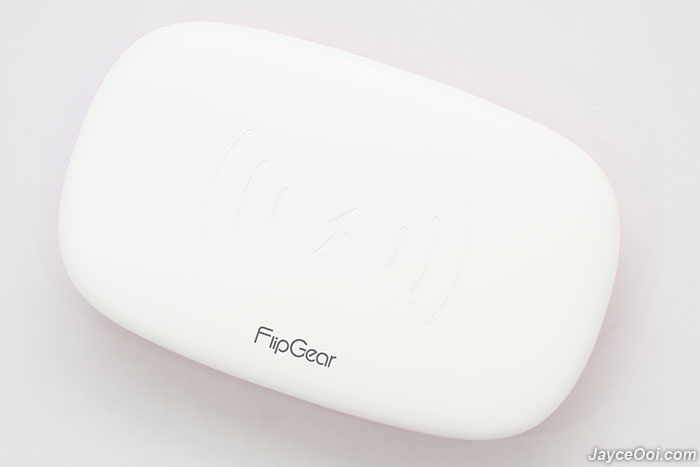 4 anti-skid pads at the bottom to provide stability.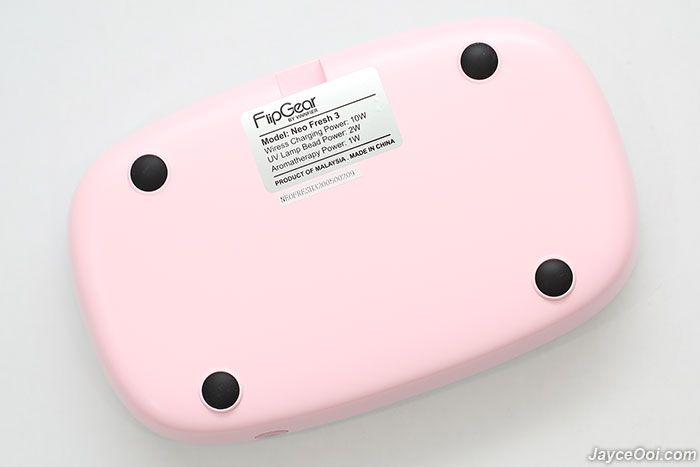 Here are the germicidal UV lamps on both left and right.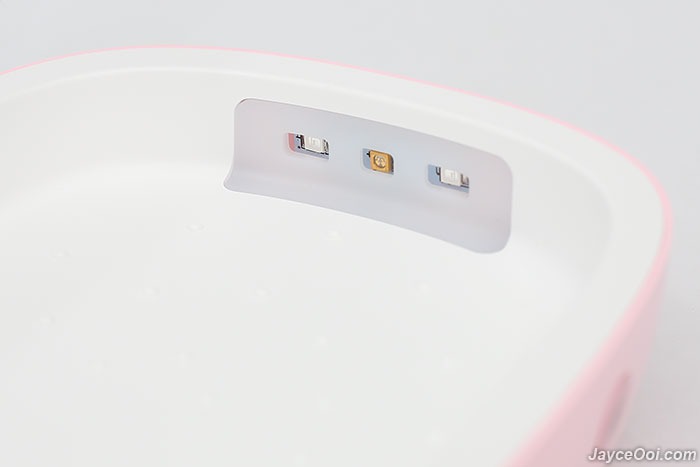 Follow by aromatherapy drop point.
Performance Result
Yeah… No worry about Coronavirus disease (COVID-19). FlipGear Neo Flesh 3 can kill up to 99.9% of bacteria at the DNA level with its dual UV lamps. Furthermore, you can clean the gadget that you use the most – smartphone. Yes, it fits most of the smartphones in the market including large one like Galaxy Note series.
Of course, you can put a lot of smaller ones together. Clean your keys, earphones, glasses, notes, coins, jewellery and accessories. As long as your stuff is small enough will do. You can also clean face mask if you want. Put on a drop of liquid fragrance and make your devices smell nicer than ever.
As I mentioned, don't look into the UV lamps directly. The UV lights will turn off after you turn on the cover. And continue once you closed it. The whole cleaning process takes around 5 minutes. And will beep 3 times to let you know it is completed.
Besides killing germs, you can use it as wireless charger. Yes, it supports 10W fast charging as you can see. Galaxy Note8 is getting the best charging rate through wirelessly.
Advantages
Kill 99.9% of bacteria
10W fast wireless charging
Aromatherapy function
Decent build quality
Light & portable
Limitations
Container depth can be deeper
Conclusion
Vinnfier FlipGear Neo Flesh 3 is the multi-function mini sterilizer that you need now. Enjoy safer and healthier lifestyle by cleaning and killing those germs around you. Wait no more and get yours at Lazada or Shopee now.