Introduction
Hey guys, meet the latest HyperX Cloud Stinger Core Gaming Headset. Supreme lightweight! It is loaded with virtual 7.1 surround sound that powered by NGENUITY software. And comes in both wired and wireless versions. Enjoy immersive sound quality through 40mm drivers with clear mids, highs, and impactful bass. Don't forget the noise-cancelling microphone which cuts out ambient noise too. Does it sound great? Let's find out…
Special Thanks
This review is possible thanks to below companies. Be sure to check them out…
HyperX for this HyperX Cloud Stinger Core (Wireless + 7.1) Gaming Headset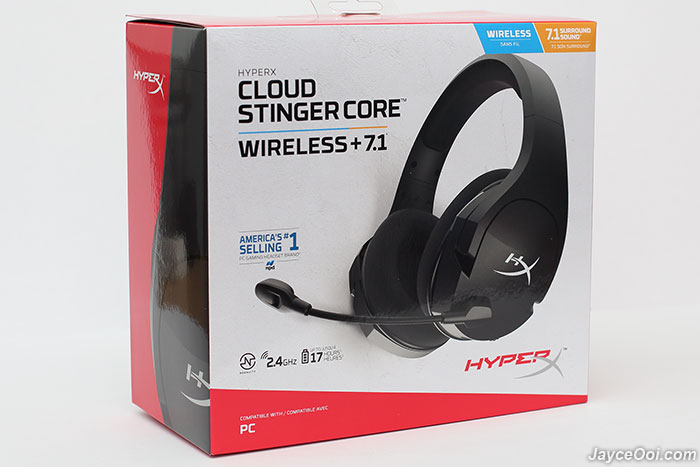 Package Content
Well protected in a gift box alike packaging. Once opened, you can find the headset itself, CE, support information cards and multi-language quick start guide there.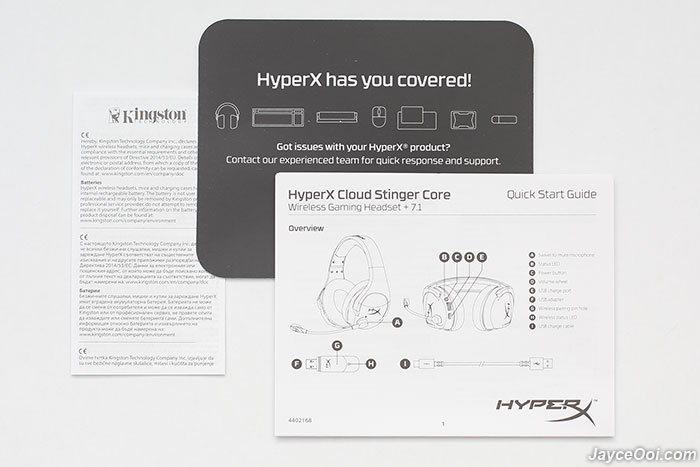 Follow by wireless USB adapter and USB-C charging cable. That's all.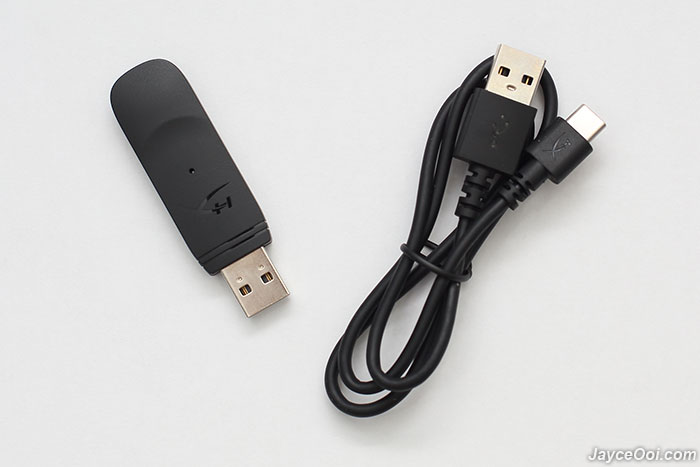 Build Quality & Design
Build quality is decent for the price. The plastic housing is solid along with the adjustable steel sliders. Light in weight at 244g only. LED light indication, power button, volume control and USB-C charging port are located on the left ear cup. Same apply to the flexible, noise-cancelling mic with swivel-to-mute function.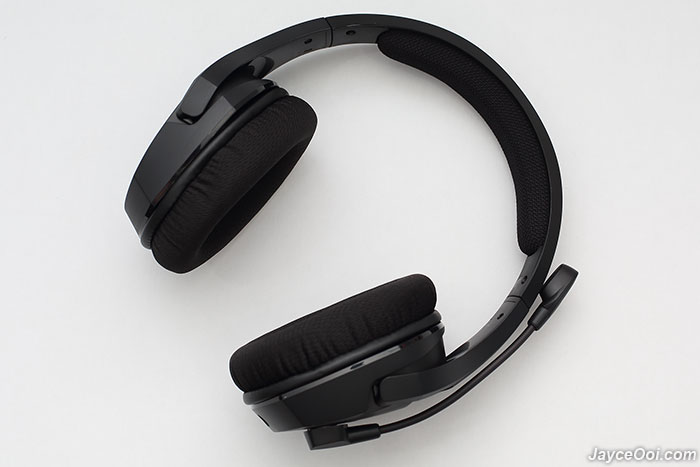 The headband with HyperX logo on top is really flexible. And comes with soft, breathable ear cushions instead of the usual leatherette ones. As usual, do check out all the photos for details.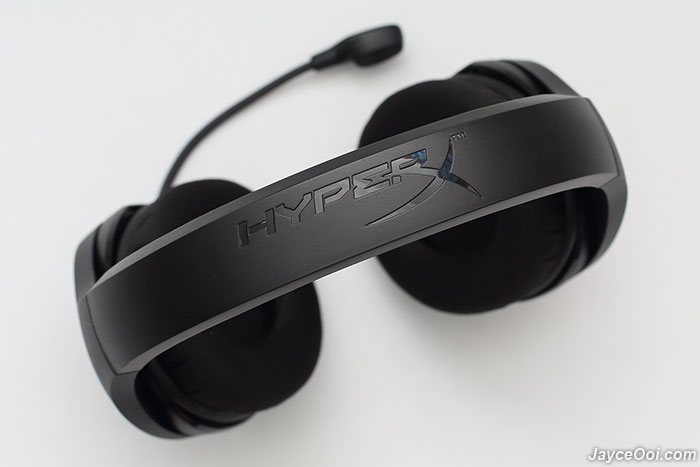 Fit, Comfort & Isolation
It is a pleasure to wear Cloud Stinger Core Wireless for long hours comfortably. All thanks to lightweight body. Soft padded fabric earcups, adjustable and flexible well cushioned headband helps too. Great for long hour of gameplay, movie watching and music listening for sure. As for noise isolation, it is average at best as over-the-ear closed back headphones. Does block some environment noises but don't expect much from it.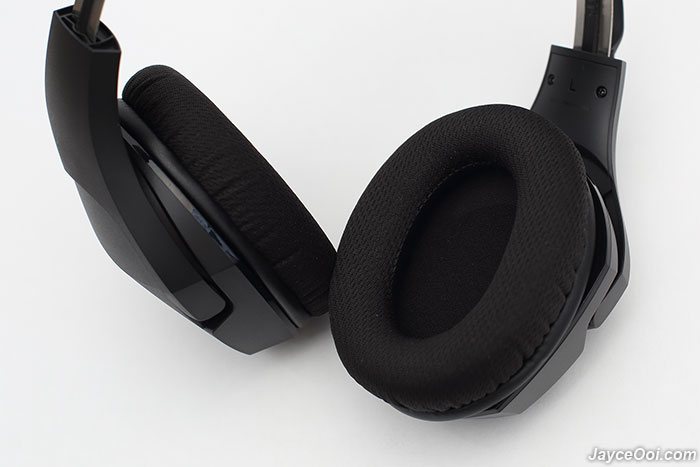 Have a closer look at the fabric, soft, breathable ear cushion. And check out those LED light indication, power button, volume control and USB-C charging port too.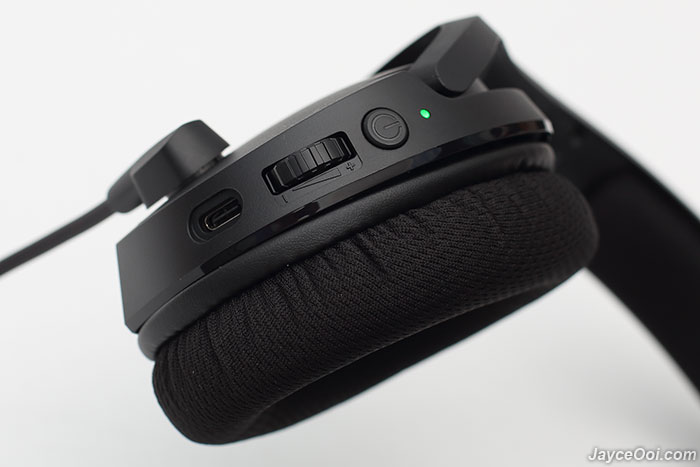 Software
You can start to use Cloud Stinger Core Wireless by just plug in the wireless USB adapter to Windows PC. Windows will install the correct driver for you automatically. However, you are limited to 2.0 stereo only.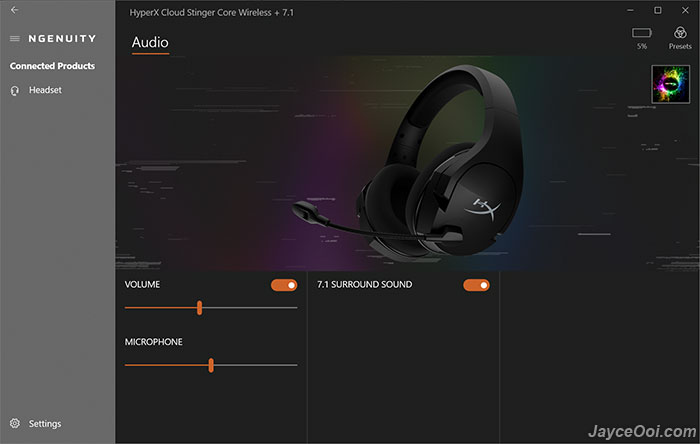 HyperX NGENUITY software is needed in order to enable virtual 7.1 surround sound. You can control microphone volume there. There is battery life indicator too but seem giving wrong info for the moment. Hmm…
Performance Result
2.4GHz Wireless connection is fast and stable. Unlike Bluetooth connection which has audio latency between video and audio. 2.4GHz performs perfectly just like wired connection. No lag at all. As for wireless range, it is good up to 7m with obstacles like wall. Besides Windows PC, it is working on Android devices as well. Yes, you can enjoy favourite movie through Android TV Box with big TV screen in the living room. XBOX should be working I believe…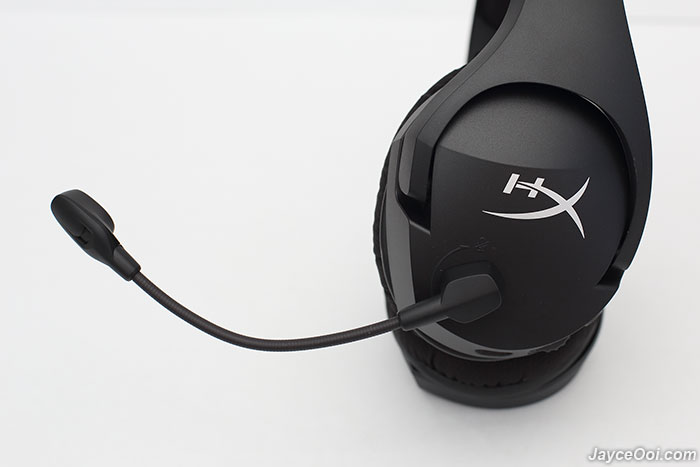 The flexible, noise-cancelling microphone is performing well. My teammate can hear me loud and clear. The swivel-to-mute function is really useful. Just swivelling the mic upwards to mute it. And it does not block you anymore while listening to music or watching movie. And don't limit it for games, you can use it for video phone call during office meeting.
Sound Quality
Excellent sound quality for the price. Period. It is a slightly warm sound signature headphones out of the box without virtual 7.1 surround sound enabled. Yes, you are getting extra bass on its 40mm drivers. Highs are clear and clean. No harshness at all. Mids are performing well too. Vocals are natural and nice for both male and female. Bass is the star. You are getting impactful bass no doubt. Powerful yet well-controlled. Soundstage is decent. Not the widest nor the narrowest. Get its job done. These are what you get from out of the box stereo sound…
As for virtual 7.1 surround sound, it is suitable for gaming. In short, mids are bumped up. The vocals are closer to your ears now. Same applies to footsteps and gunshots. Sharper and crisper in return. And let you know your enemies' location clearly. You can try 7.1 surround sound on music and movie as well. But it does not suit my taste. Overall sound signature is weird then.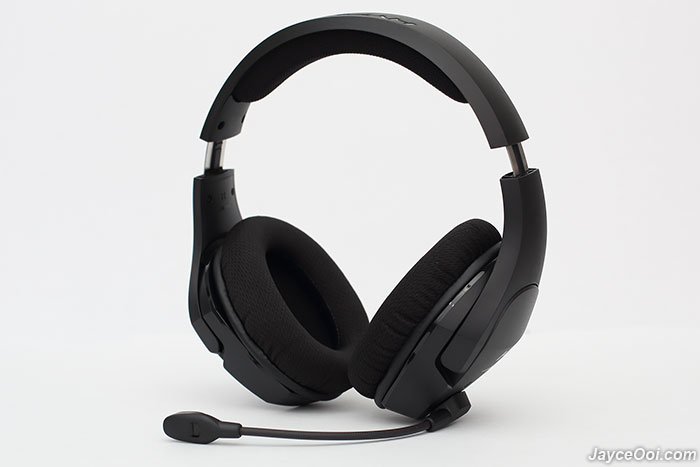 By the way, do enable Windows Sonic for Headphones when you are in stereo mode. Enjoy overall sound improvement. And wider soundstage too. Yes, this enhancement works great on all departments no matter in gaming, movie or music listening. A must enabled feature in Windows PC.
Advantages
Clear sound with amazing bass
Virtual 7.1 surround sound support
Value in price
Sensitive swivel-to-mute microphone
Work on PC & Android
Lightweight & comfortable for long hour wear
Decent build quality
Limitations
No 7.1 surround hardware toggle button
Virtual 7.1 surround sound may not suitable for music, movie
Conclusion
A budget wireless gaming headset that sounds great! Period. Lightweight and comfortable for multi-hour game session. Don't forget the sensitive swivel-to-mute microphone too. What are you waiting for? Get your HyperX Cloud Stinger Core (Wireless + 7.1) at Amazon or Lazada now.