Introduction
Wow… 320W total power output! Wireless subwoofer with deep and ultra-low bass. Loaded with digital optical and HDMI (ARC) connections some more. Yes, these are part of Vinnfier HyperBar 800 BTR soundbar with dedicated wireless subwoofer's features. It also comes with AUX, Bluetooth 5.0, MP3 player and remote control. Sound great? Read on…
Special Thanks
This review is possible thanks to below companies. Be sure to check them out…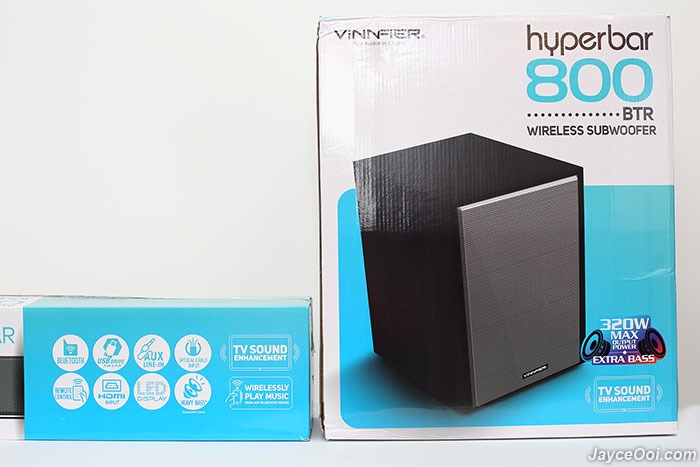 Package Content & Design
There are 2 packages – long and big ones. Well-projected, no worry. After taken out the speakers, there are remote control, optical cable, stereo 3.5mm audio cable, EU power cable and user manual in the package.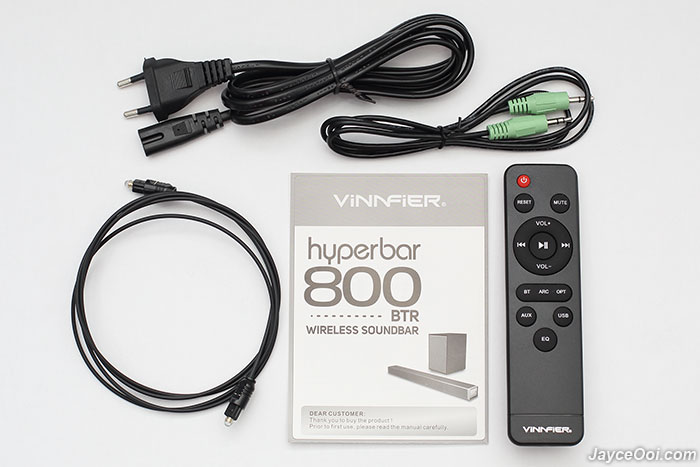 HyperBar 800 BTR is almost like its little brother HyperBar 500 BTR. Build quality is great as usual. Simpler rectangular shape this round. Having the same build material with sturdy plastic housing and metal speaker grill. The subwoofer is made by MDF wood with metal speaker grill in front. As usual, do refer to all the photos for details.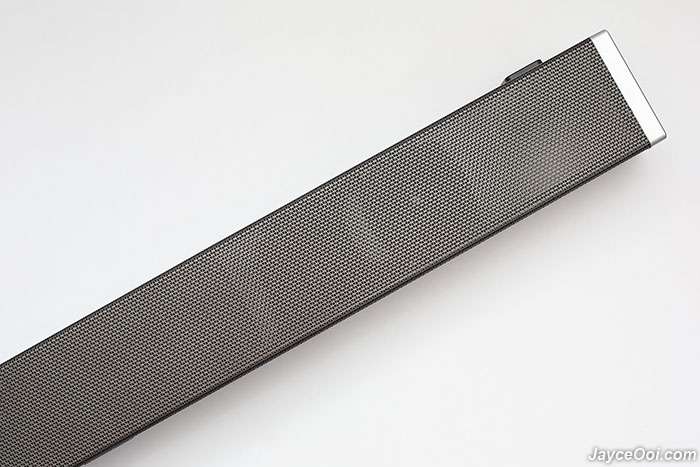 What makes HyperBar 800 special than HyperBar 500? It is loaded with 3″ x 2 + 1″ x 2 speaker drivers on the soundbar. Much louder with total output power of 80W (RMS). And thanks to extra speaker drivers, you get a much fuller range of sound as well.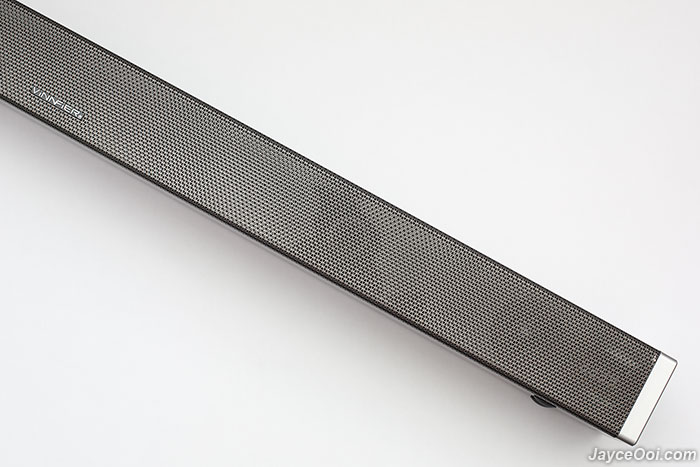 The 3″ x 2 speaker drivers are firing upward. And the 2 x 1″ speaker drivers fire front as usual. You get 3D effect in return.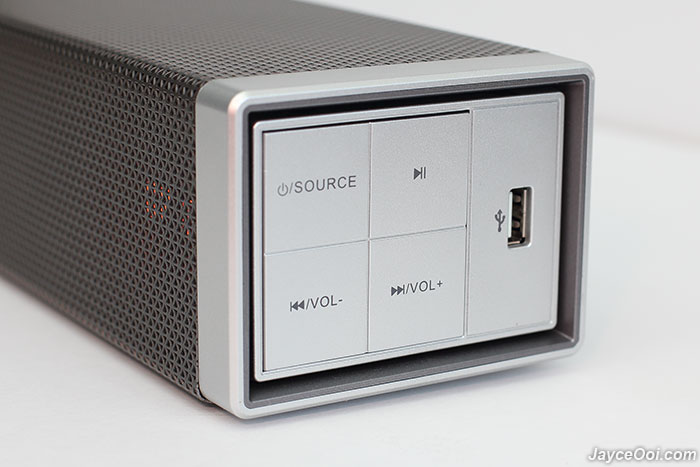 All the navigation buttons and USB port for MP3 are located on the right. Slight different design than HyperBar 500.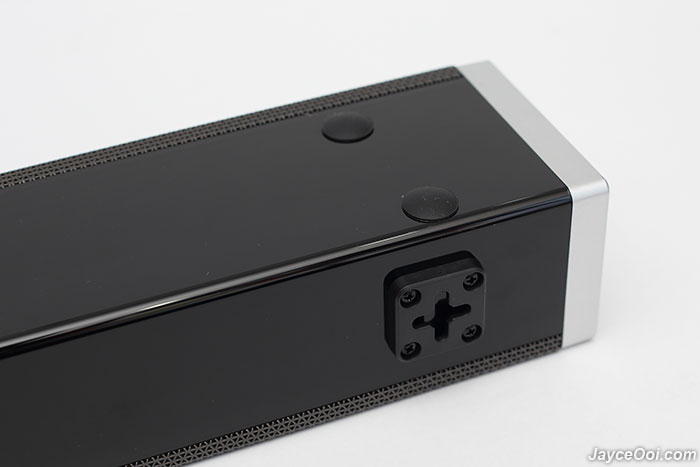 Here are the wall mount holes and 2 anti-skid pads. They are located on both left and right as usual.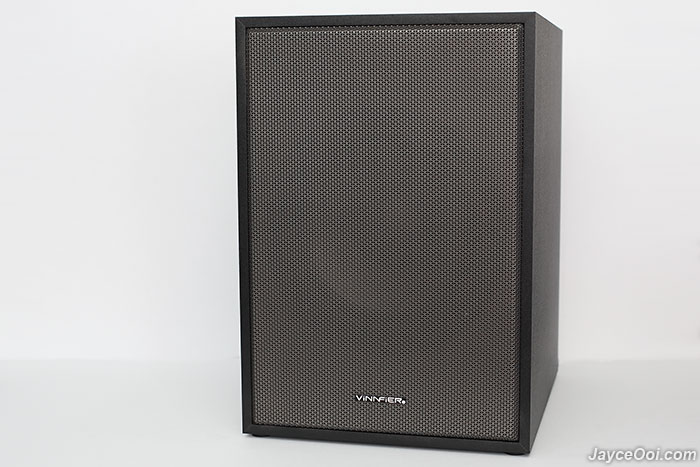 Yeah… Check out the wireless subwoofer with 80W (RMS) total output. Loaded with larger 8″ speaker driver this time. Should be able to produce even deeper and low bass then. As usual, it is a huge subwoofer.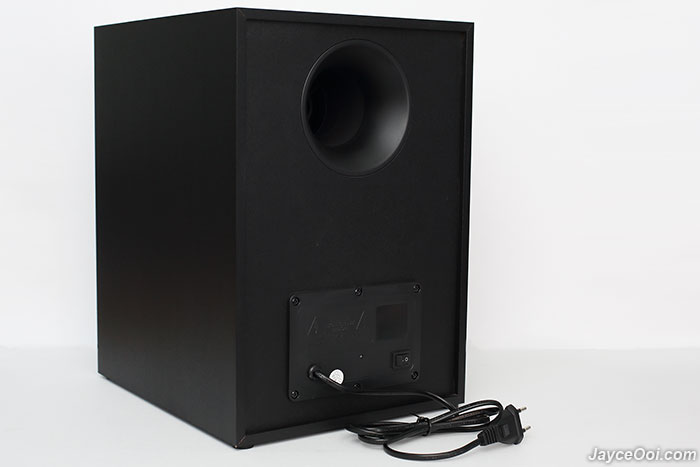 At back, there are reflex port and power cord. Its wireless range is excellent. I am able to place it at any place in the large living room that I prefer. Feel more bass when nearer to you. Yes!
Performance Result
Why should you use digital connection like HDMI (ARC) and optical? Everything is processed by the soundbar directly. Yes, you get the cleanest audio quality through digital. Nowadays, most of the TV and TV Box support them. Do use it. No worry if don't have, AUX connection is always there for you. As you can see, the built-in LED display is very useful and clear. Hd15 is HDMI audio mode with 15 volume levels. Maximum volume is 30. For comparison, HyperBar 800's 20 volume level == HyperBar 500's 30 max level. Yes, much powerful and louder indeed.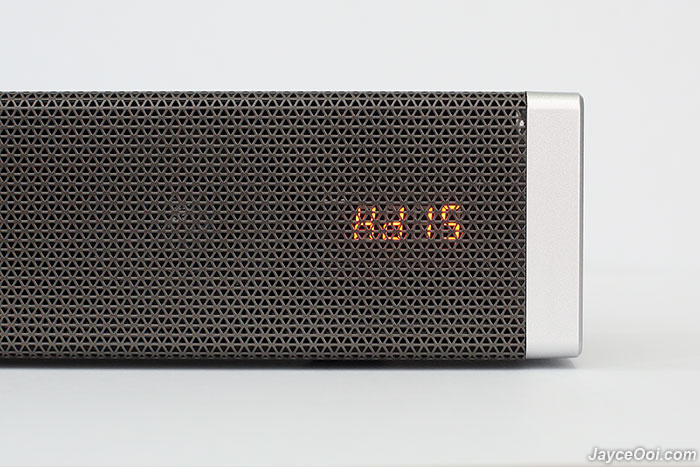 As for Bluetooth, it is the weak part. Maybe due to the extra wireless signal for subwoofer. It is able to get connected up to 6m with obstacles like wall only. But no worry, you are still good in the same living room. Just don't jump between rooms will do. As for response, it is excellent with almost no lag between video and audio. Playing games and watching movie on smartphone are great. Besides Bluetooth, you can also plug in USB flash drive for music. No FM radio as usual.
Yes, HyperBar 800 remembers the last used audio source after power off. Same applies to EQ settings as well. There are several EQ to select – normal, pop, classic, jazz, country and rock. Just pick the one that suits you most. Personally, normal mode suits me most. The best out of them.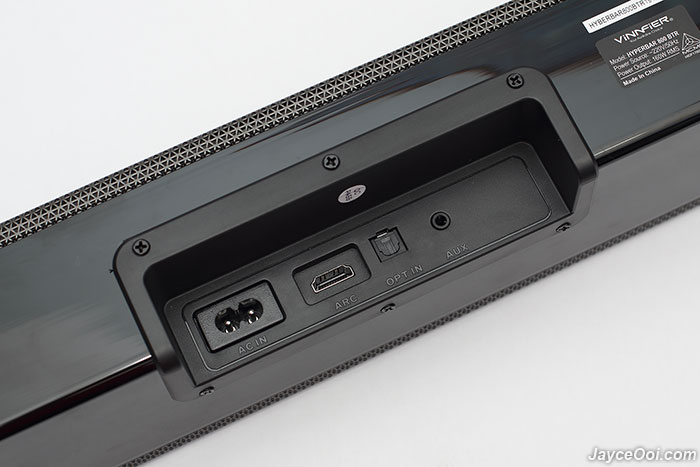 160W (RMS) total power output will make your neighbour knocks on your door. Hehe… Yes, you can easily throw a small party with it. Filling up a large living room is a piece of cake for Vinnfier HyperBar 800 BTR. As usual, the large and powerful subwoofer is the bright star that you can't miss. Enjoy deep and low bass. Even deeper when compared to HyperBar 500 thanks to bigger 8″ speaker driver. Rest assures that it will bring a lot of excitements in all your movie, TV drama and games. Yes, enjoy action movies like never before.
As for sound signature, it is balance. Both treble and bass are well-controlled. By the way, optical connection is being used here so everything is processed by the soundbar itself (HDMI ARC is the same). It will sound different if AUX connection is being used. Do take note. As expected, there is no treble and bass volume control. Just several EQ modes to select as I mentioned previously. In details, highs are clear and crisp. No harshness at all. The extra tweeters do its job well. Mids performs great. Much fuller sound is what you get with larger 3″ drivers. Yes, both female and male's vocals sound nice and natural. You can't miss the great deep and low bass. Yes, powerful deep bass no doubt. With HyperBar 800, every day is movie day!
Advantages
Powerful deep and ultra-low bass
Full, crisp and clear sound
160W (RMS) total power output
HDMI (ARC) & optical support
Wireless subwoofer
Bluetooth & MP3 support
Great build quality
Remote control included
LED display for audio mode & volume
Limitations
No treble & bass volume control
Average Bluetooth range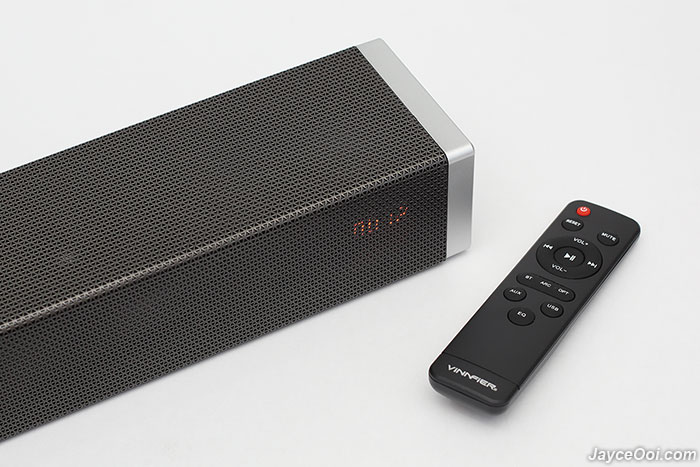 Conclusion
Don't wait and get your Vinnfier HyperBar 800 BTR now. Enjoy powerful deep and ultra-low bass. Fuller, crisp and clear sound too. Experience TV sound like never before. Get yours at Shopee or Lazada now.