Introduction
Seriously? This tiny USB DAC can support 32-bit PCM up to 384kHz, DSD up to 5.6MHz and also loaded with MQA Renderer? Yup, Zorloo Ztella that powered by ESS Sabre ES9281PRO is the star today. Ztella is the smallest USB-DAC with high-end audio capability that sounds great. Enjoy balanced, clear and articulated sound in a wide soundstage. Does it really sound great? Let's find out together…
Special Thanks
This review is possible thanks to below companies. Be sure to check them out too…
Package Content & Design
Excellent build quality with metallic gray color aluminum chassis. Same apply to the braided cable. 11cm length and 5g weight. Hey, I am actually happy that my next smartphone comes without headphone jack. Ztella is really ultra-portable and virtually does not add up anything when connected to your headphones. By the way, there is a LED indicator too. Blue for idle or SD audio <= 48kHz, red for HD audio > 48kHz, magenta for MQA (Master Quality Authenticated) content.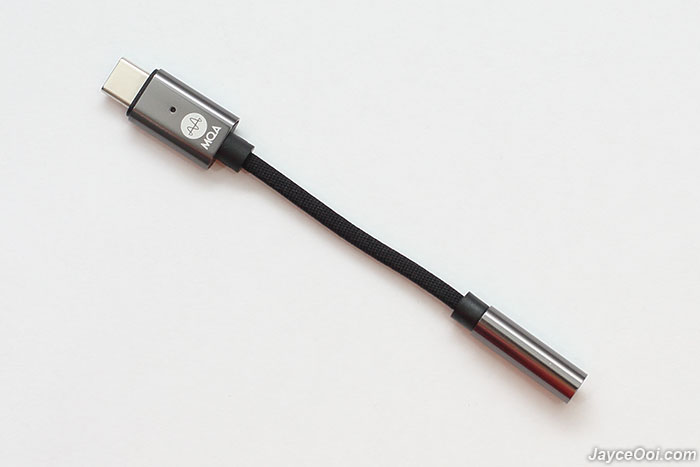 This MQA version is powered by ESS Sabre 9281CPRO. There is another standard version that is powered by ESS Sabre 9270. Besides Ztella, there are free bundled USB-C to USB-A adapter, quick start guide and thank you card in the package. Zorloo is giving 30% off discount code if you missed out their Kickstarter campaign.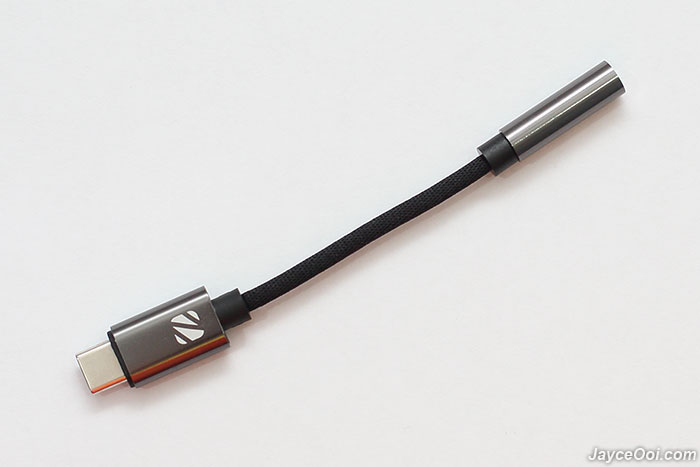 Tiny in size when compared to previous generations – ZuperDAC and ZuperDAC-S. Zorloo never stop improving their product and here you have – Ztella. Yes, enjoy better audio features, performance and also size reduction.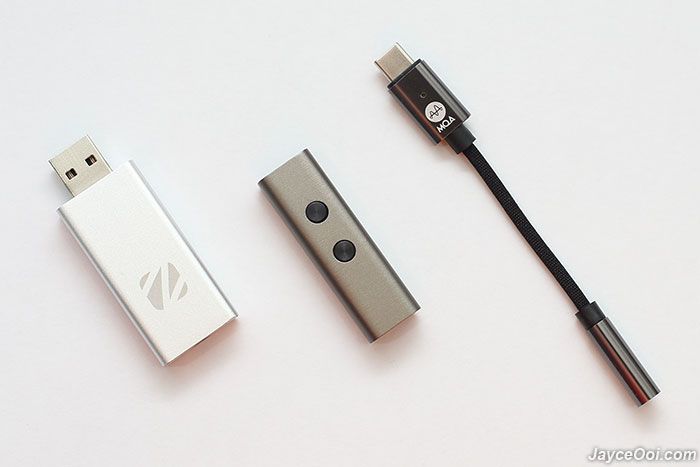 Software
Plug and play support for Android, iOS, macOS and Windows 10 with USB Audio Class 2 standard. Yup, no additional software is needed to use Ztella. But do take note, it is limited to sound quality that your operating system can support. You will need to install 3rd party applications like Onkyo HF Player, USB Audio Player Pro, Hiby Music Player in order to get high resolution audio playback up to 32bit resolution / 384kHz sampling. Foobar2000, Audirvana, Tidal, Roon for Windows PC and Mac OS X. Zorloo has a lot of useful guides on setup the best audio settings on these players. Be sure to check them out.
For example, this is Audirvana Windows edition that playing MQA (Master Quality Authenticated) FLAC content. DSD128 is also supported as you can see.
Sound Quality
Ultra-wide soundstage and imaging! Yeah, that's the very first thing that I noticed about Zorloo Ztella. Can't believe my ears at first that this tiny guy can produce such spacious soundstage. All thanks to ESS Sabre 9281CPRO I believe. It is even wider than ZuperDAC with ES9018K2M. Totally knock out ZuperDAC-S with 9018Q2C. I love DAC with wider and deeper soundstage. Due to that, you get better instruments' placement in classical music like orchestra. Outstanding details retrieval as well. I just realized that I missed out some of the details in Tulsa Time by Eric Clapton when using other DACs by listening carefully with Ztella. In short, 9281CPRO does an excellent job in soundstage and detail retrieval departments. Arcason by Candido Camero and Oh by Dave Matthews perform very well too. Yes, even normal music, games and movie benefit from them. Hi-res music will certainly even better in this case.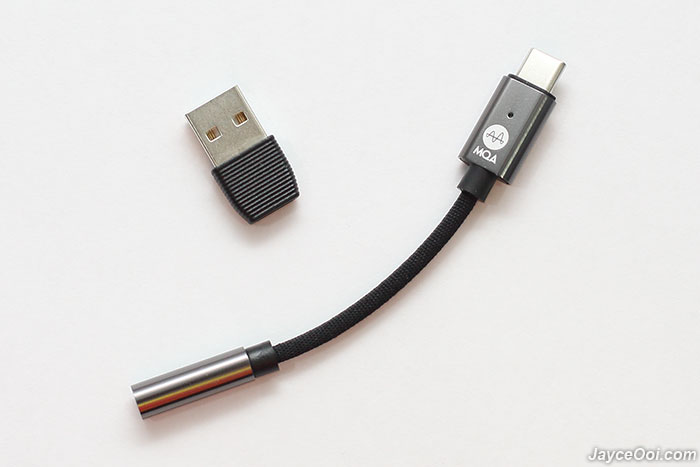 For driving power, Ztella's integrated headphone amplifier will automatically detect and analyze the connected headphone to generate the ideal output levels. It can deliver an output of 2Vrms to your high impedance headphone which is more than twice the power of a standard smartphone. Besides, it has very clean output. No hiss noise even on low impedance in-ear monitors like Oriveti Primacy (11Ω). That's great!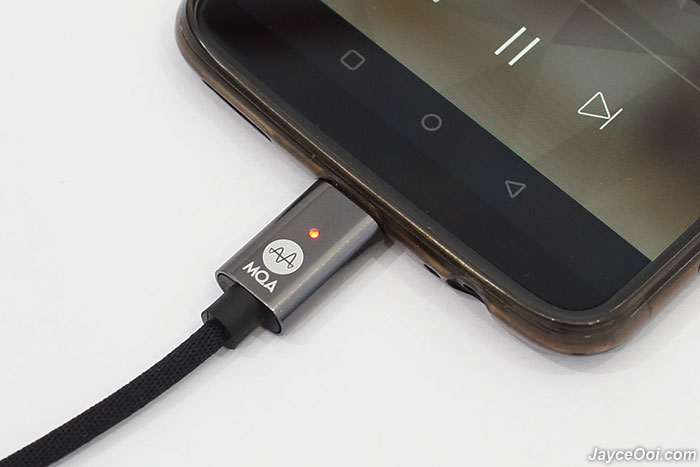 Overall, Zorloo Ztella has balanced sound signature. Extremely please with its sound performance for such small form factor. Outstanding performance! Period. In details… Highs are clear and airy. Well-articulated and analytical too. Trumpet, violin, cymbals and others sound as they should be. Thanks to spacious soundstage, all the musical instruments can be heard clearly even in the complex scene. For mids, it is playing very well too. Vocals for both male and female sound clean and nice. A bit laid back when compared to other 2 Zorloo DACs. And slightly missing a bit warmness touch which I prefer (maybe I am a bit picky here). Lows are full yet in control. Getting fast attack on them too. Songs like Michael Jackson's Billie Jean, Beat It and Black or White surely perform well here.
Zorloo Ztella performs very well in sound quality. So any issue faced? Yes, there is static noise occurs on desktop PC sometimes. No such issue on smartphone and mini PC though. And the microphone volume is softer than usual. Hopefully, future firmware update can solve it.
Advantages
Balanced sound signature
Excellent clarity and transparent
Outstanding details retrieval
Ultra-wide soundstage & imaging
Multiple platform support
Ultra portable and lightweight
Excellent build quality
Limitations
Static noise occurs on desktop PC sometimes
Microphone volume is softer than usual
Conclusion
Zorloo Ztella is the best USB DAC from Zorloo yet. Totally worth the price you pay. Enjoy ESS Sabre 9281CPRO balanced sound signature, spacious soundstage, details retrieval, clarity and transparency. Support high definition audio from PCM 384K to DSD 5.6M including MQA. Wait no more and get yours at Zorloo Website now.