Introduction
Hey guys, check out my sub US$30 budget WiFi Router that support up to 1167Mbps. Yup, Xiaomi Mi WiFi Router 3 is the star today. Support dual band networks – 2.4GHz 300Mbps N and 5GHz 867Mbps AC. Come with 2 100Mbps Ethernet ports. Powered by MT7620A processor. Loaded with 128MB SLC Nand Flash ROM and 128MB DDR2 RAM. And can be managed easily with Mi Wi-Fi App. How does it perform? Let's find out…
Special Thanks
This review is possible thanks to below companies. Be sure to check them out…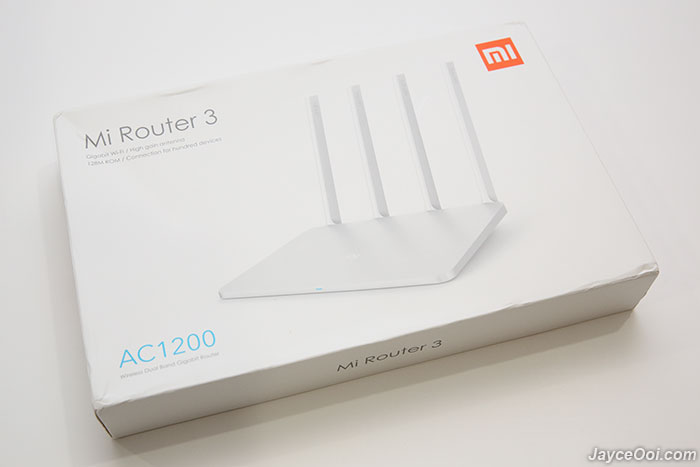 Package Content & Design
Xiaomi WiFi Router 3 comes in a quick long packaging due to the long built-in antenna. After take out Mi Router 3, you can find EU plug power adaptor and user manual in English. Yes, this is the international English version as you can see (no Chinese here).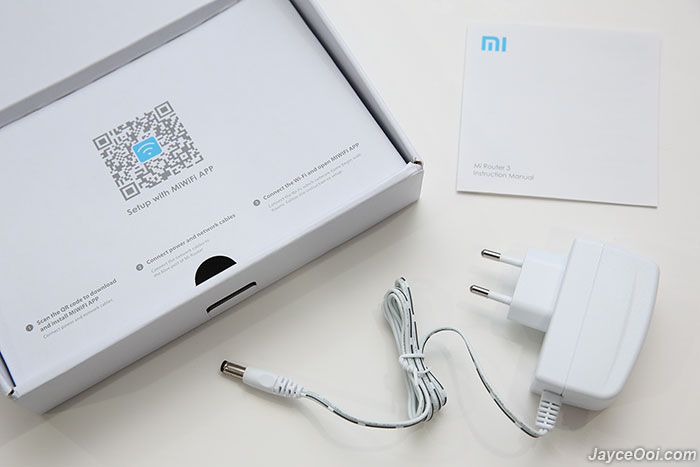 Mi Router 3 build quality is decent with solid white plastic frame. Light in weight too. 4 long antennas, 2 Ethernet LAN ports, Ethernet WAN port, USB 2.0 port, power port and reset button are located at back.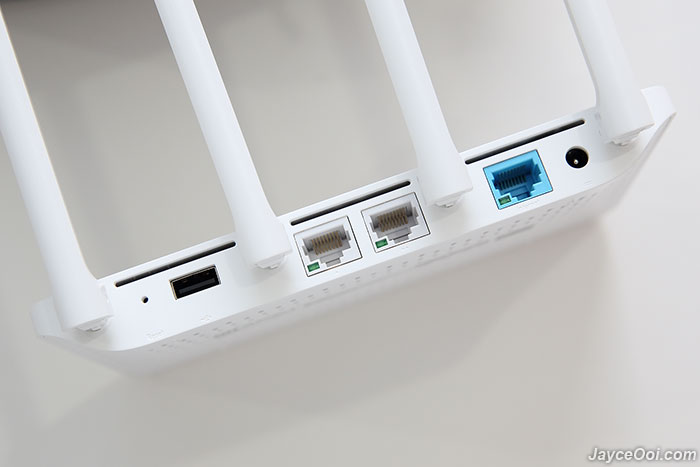 Some useful information are located at the bottom. Do check them out.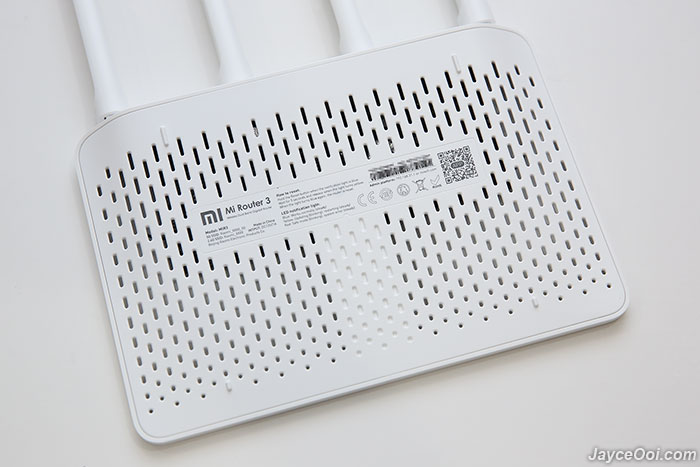 Installation
ABC! Yes, installation is pretty much simple and fast as ABC. Basically, you need to power on Mi Router 3. Then connect your cable/DSL modem Internet cable to WAN port. Use PC or mobile phone to connect to Mi Router 3 Wi-Fi. Then use browser or MiWiFi App to configure the router mode – normal or repeater, Wi-Fi network name & password and finally admin password. That's all. You can start to use Mi Router 3 now and access to Internet.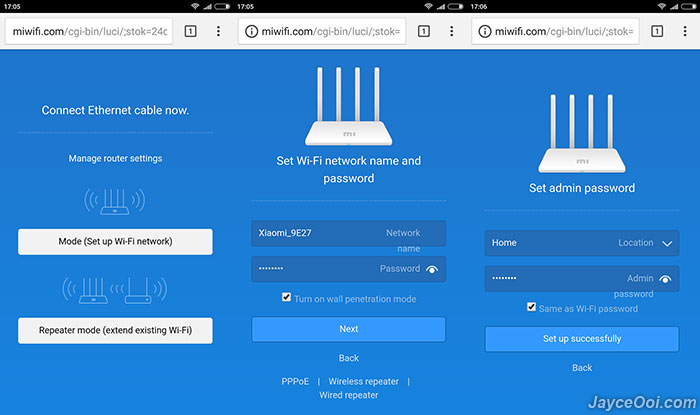 Software
Mi Router 3 support both web interface and MiWiFi application (from Google Play Store and iOS App Store). MiWiFi has more features compare to web. Do install it to maximum Mi Router 3 usage. Yes, it supports lot of stuffs like guest network, firewall, Wi-Fi boost, photo backup, QoS, Wi-Fi timer, schedule reboot and more. You can also configure settings from the app too.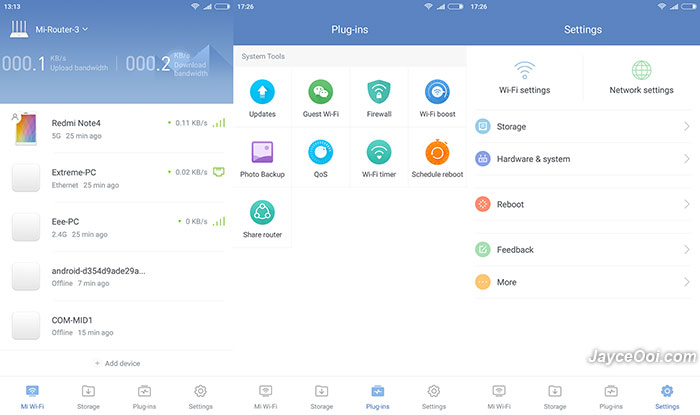 Yes, I love wireless router that support built-in download manager (Xunlei) with external USB hard drive. You can use Mi Router 3 to download normal http, ftp and even BT torrent files. All the downloaded files will be stored at HDD. And you can access these centralized files easily with multiple devices. Great to use it a simple local NAS too.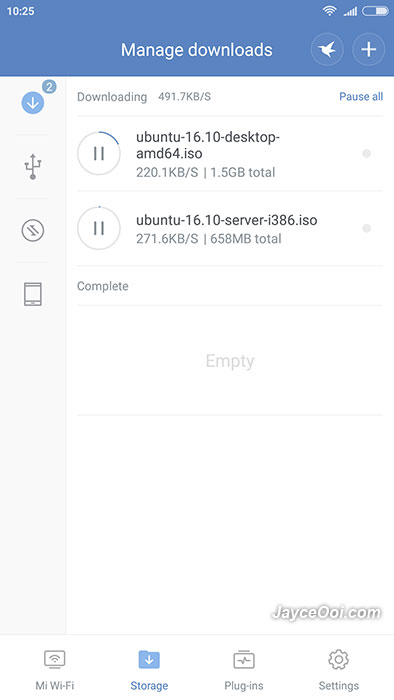 Performance Result
How does Xiaomi WiFi Router 3 perform? As usual, I use my US$200 Asus RT-AC68U router as comparison. Both of them are placed at the same spot on 1st floor. And screenshots below was taken while I was on ground floor. 2.4GHz range is almost on par. However, 5GHz performance is falling behind. Definitely, not the best out there but we are talking about sub $30 budget WiFi router here. Can't complaint much, right?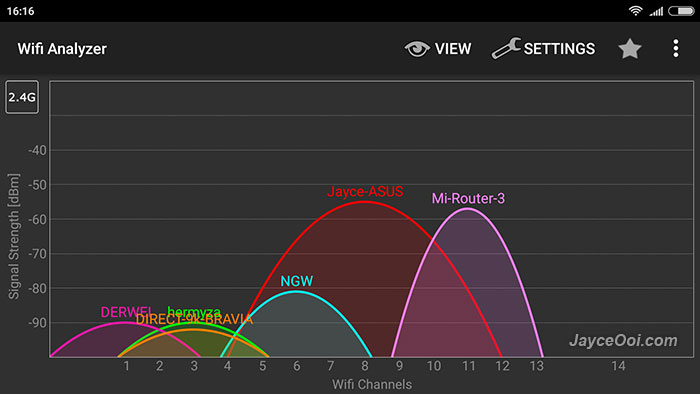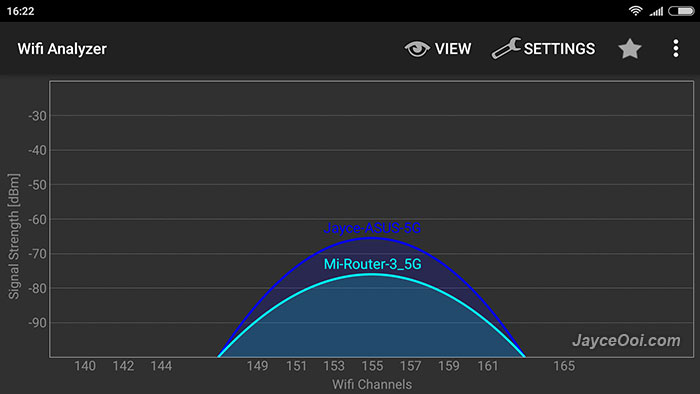 Mi Router 3 supports 2T2R. I manage to get up to 150Mbps on 2.4GHz connection and 866Mbps on 5GHz on my Windows 10 PC. 72Mbps and 433Mbps for devices that don't support 2T2R.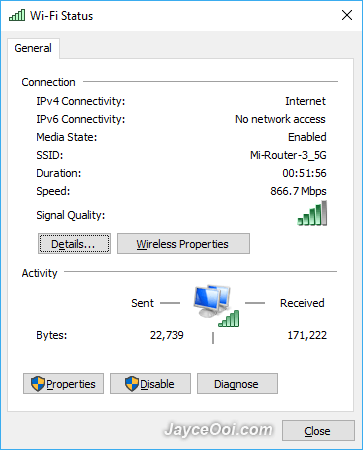 Here is the iPerf3 result with single tier 433Mbps transfer. Manage to get 132Mbit/s here. 45Mbit/s for 2.4GHz. And around 95Mbit/s on Ethernet.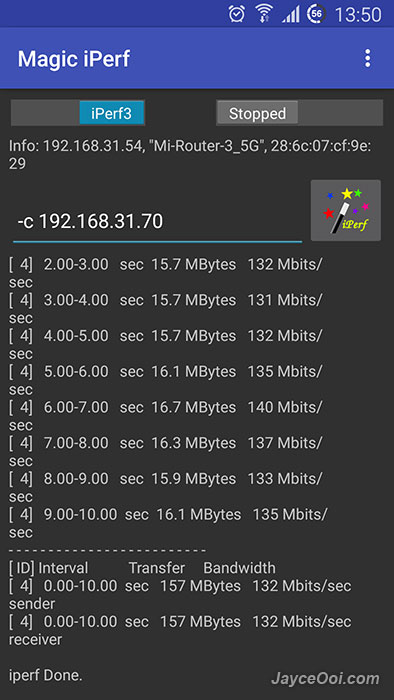 And here is the USB hard drive file transfer rate – 12MB/s through 802.11ac wireless. Around 11MB/s with Ethernet. This apply to both read and write.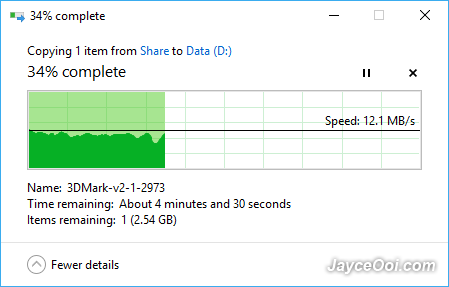 I used Mi Router 3 as my main wireless router (replaced Asus RT-AC68U) for days. Here is the result that I got. It manages to serve up to 10 devices smoothly on basic Internet surfing. Able to play real-time online games like Clash Royale. Didn't notice any slowness here. And stability is good too. However, it does slow down a bit when there is someone transfer file to/fro USB hard drive. Do take note…
Advantages
Support up to 1167Mbps
Full 100Mbps file transfer rate
Packed with lot features
Built-in download manager
Value in price
Limitations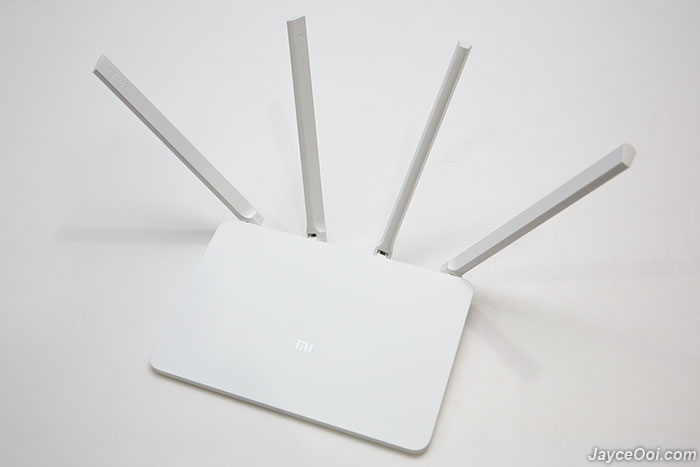 Conclusion
Looking for a dirt cheap wireless AC router? Give Mi Router 3 a try. Best perform in small area. And loaded with lot of useful features. Wait no more and grab yours at GearBest like I did now.