Introduction
Hey guys, check out the upgraded version of Jot Dash Stylus – Adonit Dash 2. Anything special on Dash 2 compare to the old one? Well, Dash 2 still works on all iOS and Android touch screens. Having the same 14 hours of continuous use and charge within 45 minutes. But having the improved 1.9mm PixelPoint tip and design that gives you the ability to achieve a new level of detail and accuracy on your touchscreen. Interested? Stay with me to know more about Dash 2…
Features
Fine point: the improved 1.9mm tip creates a paper-like drag that's more precise and responsive than ever before.
Click on: open any Note taking or sketching app and begin without the need to connect.
Carrying clip: clip and carry Dash's thin, balanced, aluminum body with confidence.
Write and draw: a fine point stylus opens up all kinds of possibilities on your smart Device.
Recharge: click Dash on for up to 14 hours of continuous use. Click Dash off and charge within 45 minutes.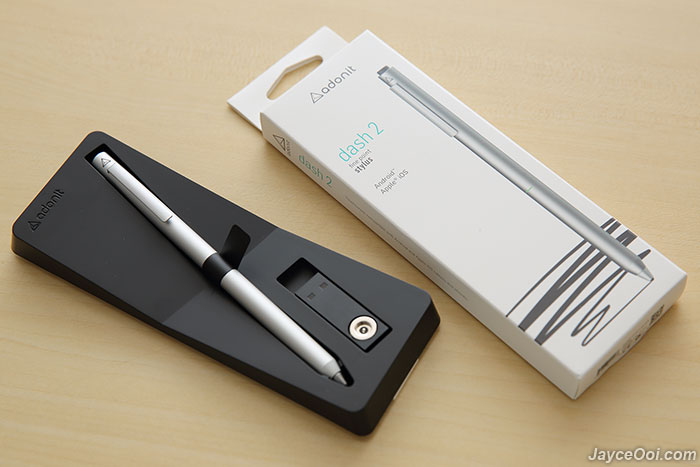 Package Content & Design
Once opened the package, you can find Adonit Dash 2 and USB charger. Yup, Dash 2 is still a battery powered stylus. Therefore, you can use it even wearing glove. Be sure to keep the USB charger properly as it is quite small (and can be easily misplaced. But no worry, you can buy replacement charger if that really happened). Dash 2 build quality is great thanks to brushed aluminium body. Again, the weight is well balanced – you can just use it like traditional ballpoint pen. Yup, it is still giving me great holding feel here. There is power button on top of the stylus. Carrying clip is there for you to secure it in your pocket. The power indicator is now larger and longer that you won't miss it this time. As usual, green colour when power on and red when power off. And there are 3 colour options to choose from this round – black, silver and bronze.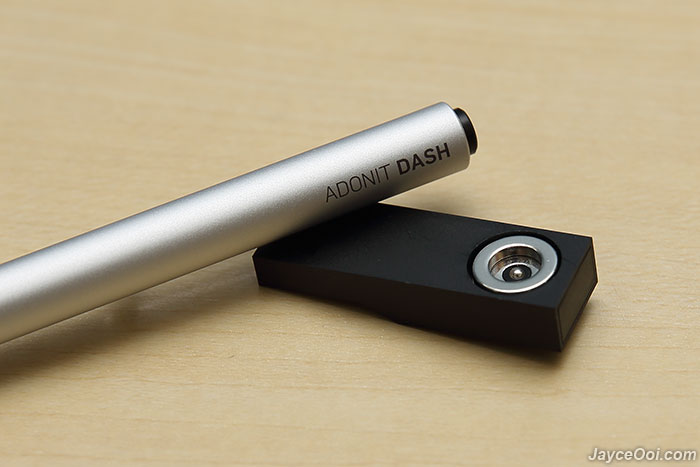 Specifications
Tip: 1.9mm
Diameter: 8.5mm
Specifications: 141 mm
Weight: 12g
Performance Result
You can start using Adonit Dash 2 instantly after switched on. Just click on the top power button will do (single click to turn off too). And the very first thing that I noticed – the tapping sound on glass is greatly reduce. And sound just like the new Adonit Snap. Yup, both of them are using PixelPoint Tip. Just like the previous Jot Dash, you can use Dash 2 up to 14 hours continuously. Personally, I did not manage to write / draw such long time. But Dash 2 does last for several days on casual usage here. Again its auto sleep power saving helps a lot. And it also took around 45 minutes to fully charge. As fast as usual…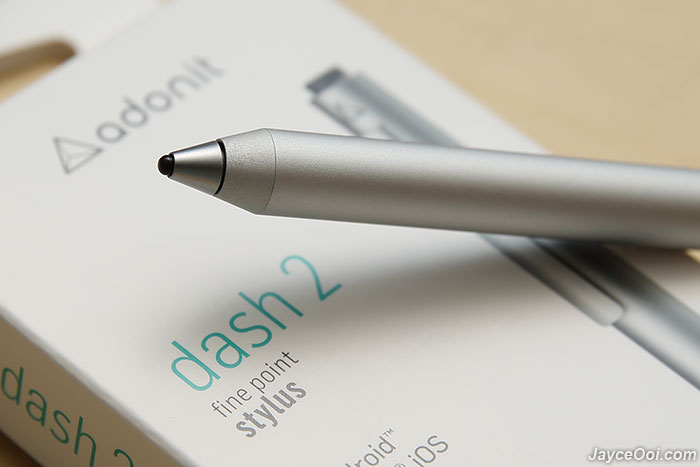 Dash 2 glides smoothly on all my capacitive touchscreen devices that I use. I can write, sketch and highlight without additional software installed. Yup, it works on all my existing note taking and drawing apps. And I get much more precise accuracy with its fine point 1.9mm tip here. For your information, it is still writable on screen protector. And no noticeable lag here (except my old iPad 3 with heavy loaded iOS). Everything is working fine as it should be. It handles offset very well. No problem to draw or point to the location that I want precisely. And its ergonomic design does help to improve overall writing experience. As you might know, I use Dash 2 to play games as well. I have much better view and accurate placement while playing Clash Royale on my smartphone.
Personally, I found Dash 2 is great to write. Hand writing input is never the same again. Much faster and accurate with 1.9mm tip…
Advantages
Work like a normal ballpoint pen
1.9mm fine point tip
Long hour of usage
Fast charging
Excellent build quality
Support all capacitive touch screens
Limitations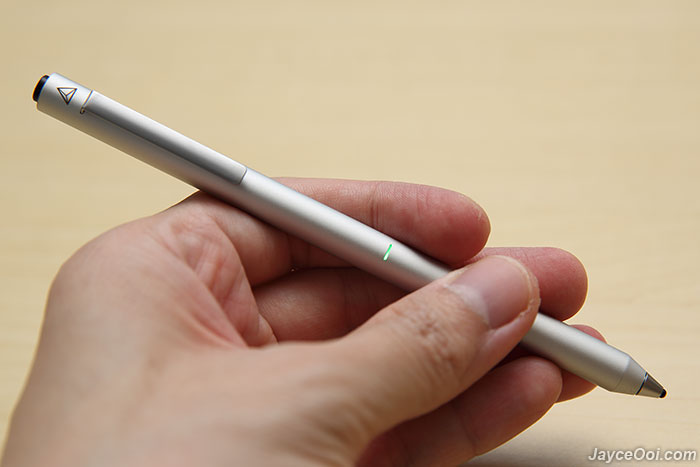 Conclusion
My perfect companion for smartphone and tablet is getting better. Yup, no doubt that Adonit Dash 2 works like a regular pen on taking note and quick sketching. Furthermore, no special applications are required to use it. And I love to use it on games too. What are you waiting for? Buy yours at Amazon now. As usual, more information about Dash 2 can be found at Adonit Website.