Introduction
Gaming mechanical keyboard is getting cheaper each day. No reason not to get one. Yes, check out the cheapest mechanical keyboard from Armaggeddon yet – Armaggeddon MKA-8C Psych Raven. Loaded with new Content Blue Switches, KevlarTech high quality concave keycaps, multi-colour backlight, and sleek metal top panel. Comes with worry-free 2 years warranty. Interested? Read this review to know more…
Special Thanks
This review is possible thanks to below companies. Be sure to check them out…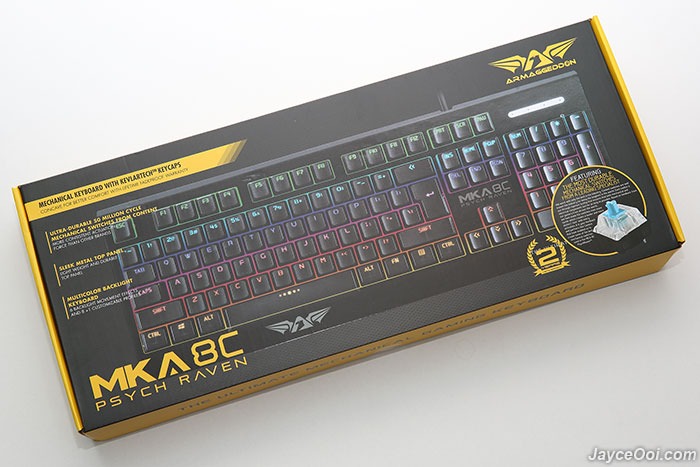 Package Content & Design
Armaggeddon MKA-8C comes well protected. And there is user manual for you to get started. Basically, there is all the useful information like shortcuts and functions. That's it.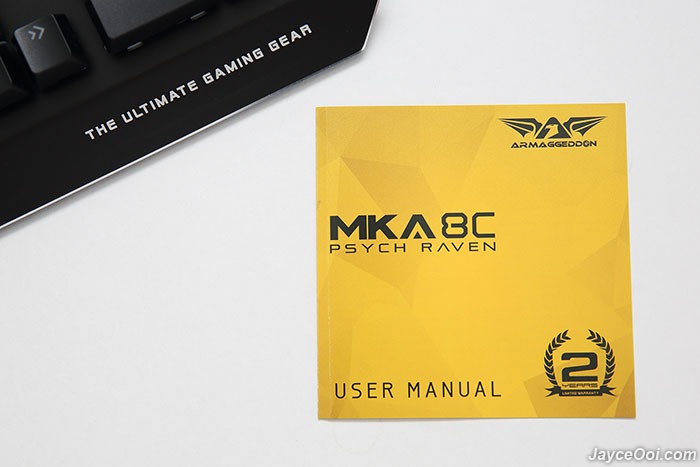 Build quality is decent for the price. Period. It has sturdy metal as top panel. And plastic housing at the bottom. No braided cable but it does come with magnet ring. Yes, it has a stylish outlook too.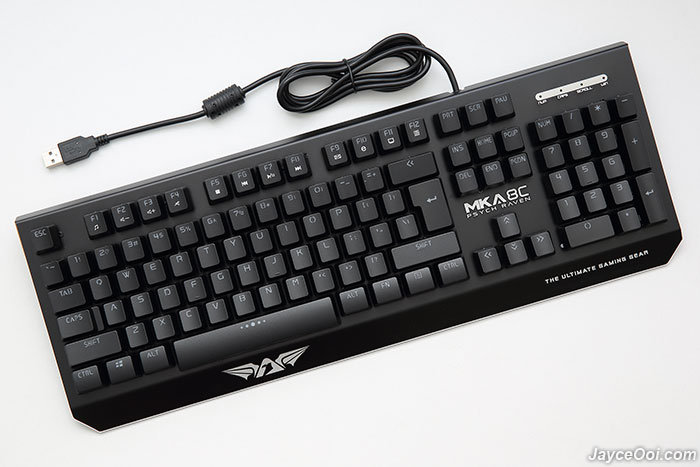 At bottom, you can find 4 large anti-skid pads. No height adjustment this round as no keyboard legs can be found.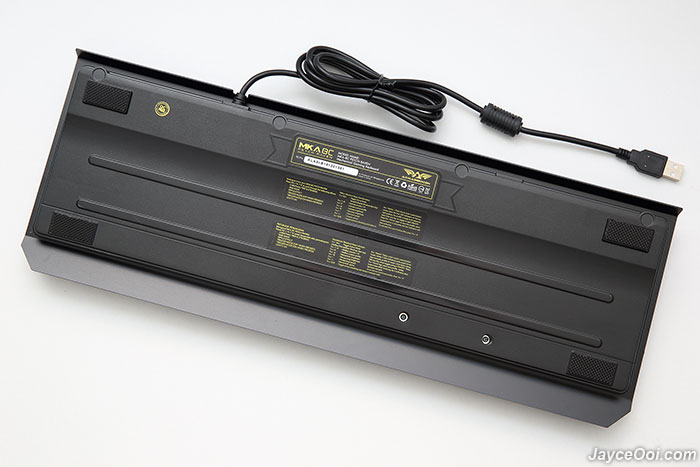 No worry, the height is just like with keyboard legs enabled. Just you can't make it flat. But that's not an issue as most of the time we should have keyboard legs enabled.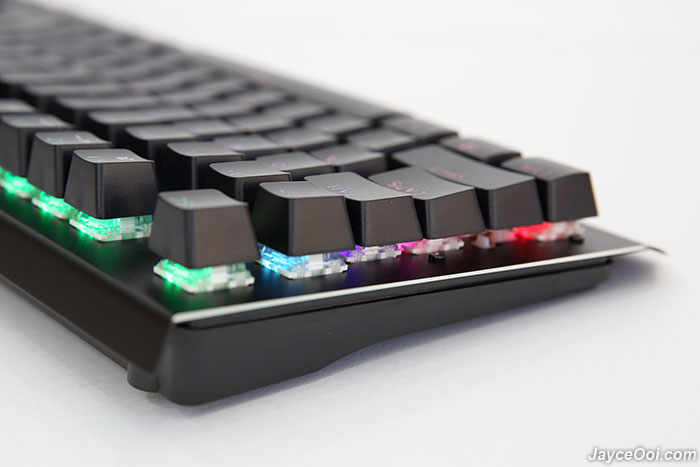 Performance Result
NKRO (N-key rollover or 100% Anti-Ghosting) ability is a must have on mechanical gaming keyboard. Yes, Armaggeddon MKA-8C Psych Raven passes with flying colours. Every key that you pressed will be registered no matter how many keys that were pressed at the same time. In addition, Windows key can be disabled to avoid accidental interruption during gaming. And lot of Fn shortcut keys for all the casual users. Yes, you can control multimedia functions like play/pause, next/previous and stop.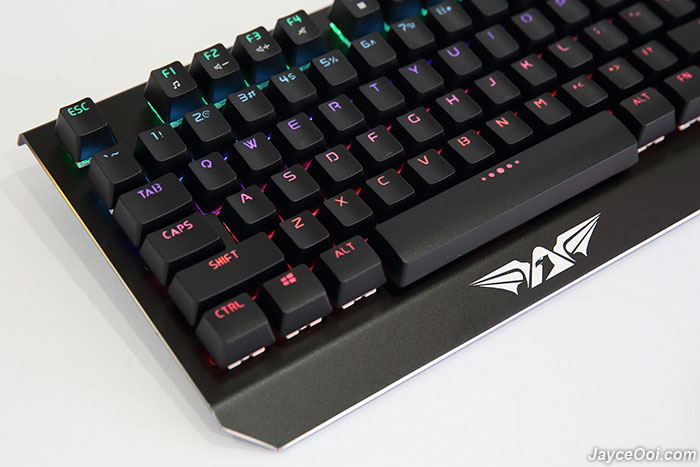 Content Blue Switches are new to me. Does this budget switch perform well? In short, it is almost like Outemu. Same loudness during typing. Almost the same tactile feedback but does have slightly more actuation force. For all keys, you need press harder than Outemu switches. Just slightly though. But much harder for spacebar key due to its design. Do take note.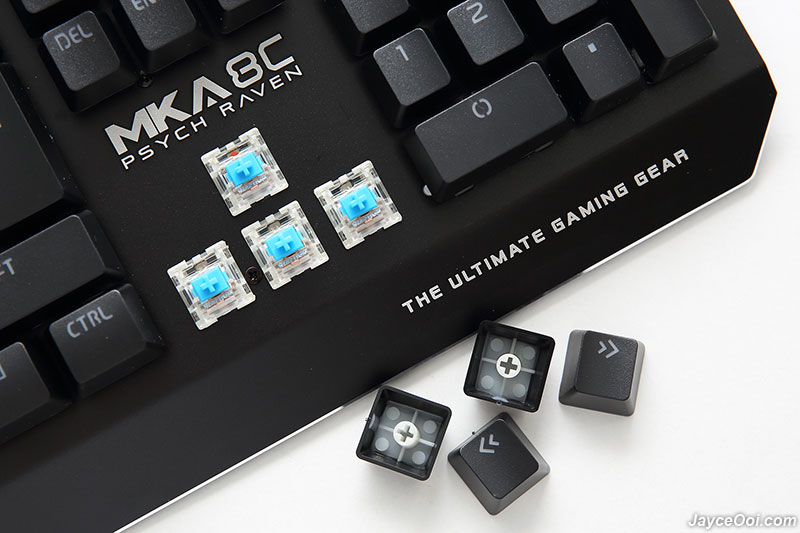 6 backlight effects and 8 preset with extra 1 customizable profiles. Up to 3 brightness levels to select and can turn it off totally. Control the animation speed that you prefer. Totally up to you. Just don't be surprised that you can't configure the LED lights colour. Yes, those lights' colours are fixed. 6 colours in total.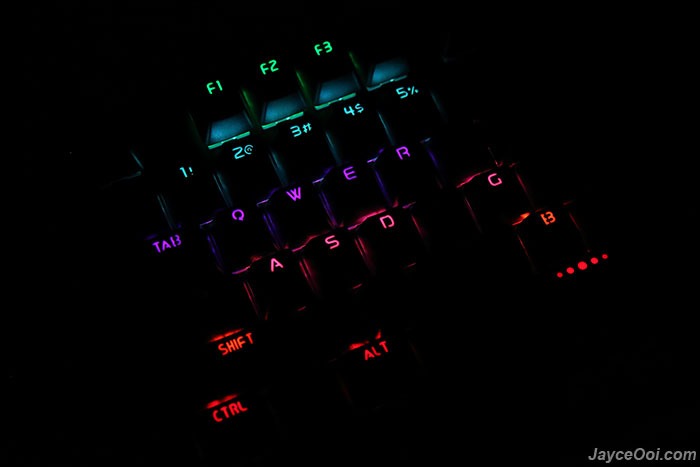 LED lights are not the brightest in town. But does work well in the dark environment. And another thing to take note. It can't seem to remember the last used lighting effect mode. Always reset to default one – Christmas Tree effect.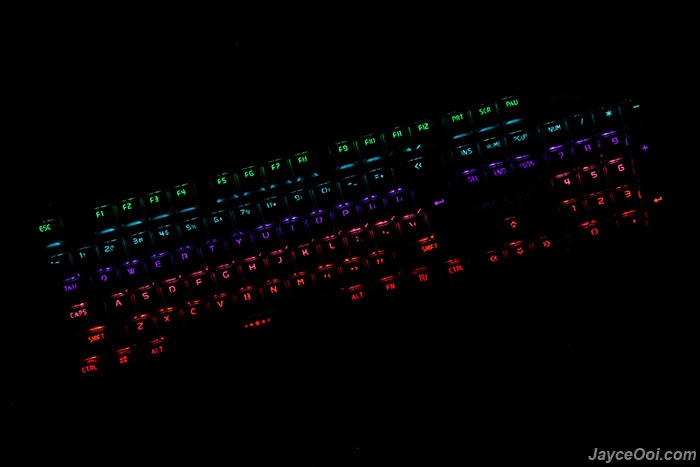 Advantages
Anti-ghosting with n-key rollover
Illuminated character keys
Windows key lock
12 multimedia function keys
Solid build quality
Cool backlight effects
Limitations
Can't remember last use LED lighting mode
No software driver (macro) support
Slightly loud clicking sound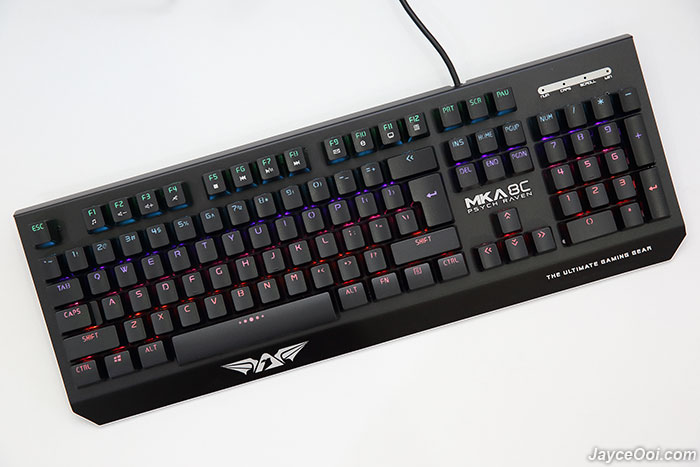 Conclusion
A budget yet solid gaming mechanical keyboard to own. Enjoy 100% anti-ghosting on all your favourite games. Don't forget about the colourful LED light and effects too. As usual, do visit Armaggeddon Website for details. Buy yours at Lazada.