Introduction
Want to unblock sites and overcome censorship like restrictive governments & geo-specific requirements? Protect yourself at public Wi-Fi hotspots? Wish to surf Internet anonymously? Then you need to try out virtual private network (VPN). Basically, VPN secures your Internet connection by creating a secure encrypted tunnel from your computer to VPN servers which then establishes connections on behalf of you hiding your identity and also encrypting your data. And BolehVPN is the VPN service in the spotlight now. How does BolehVPN perform? Let's find out…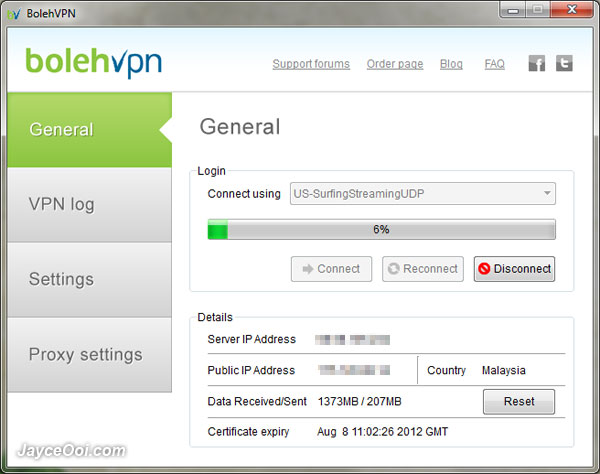 BolehVPN Key Features
Protects your privacy by masking your IP.
Uses the secure and robust OpenVPN framework, more secure and stable than PPTP.
Remove P2P / BitTorrent throttling or traffic shaping. A VPN optimized for P2P.
Prevents your ISP by analyzing your traffic via SSL and Blowfish encryption.
No monthly transfer limit.
Ability to choose which traffic is routed via the VPN.
Full access to servers located in USA, United Kingdom, Luxembourg, Canada, Netherlands, Switzerland, Germany and Hong Kong.
Personalized customer support and large community of users.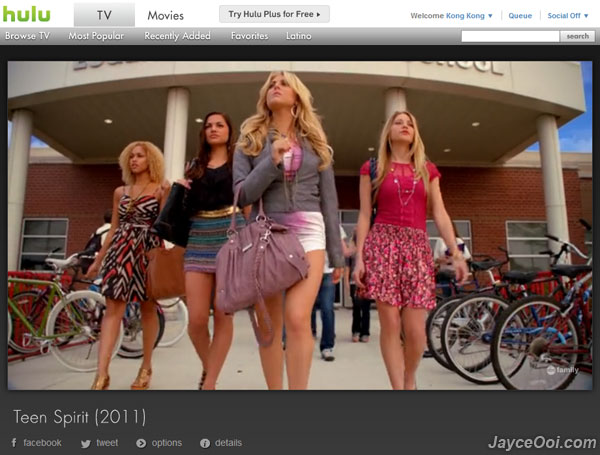 Testing Results
BolehVPN performance is fast. In short, you will get the same maximum download / upload speed as your current Internet service provider but with increased ping latency (because it need to route to BolehVPN server to encrypt your data). As a full time blogger, I use to download lot of files everyday. And my current Internet service provider capped file download speed at max 200 kB/s per stream. BolehVPN enable it to download maximum speed at 400+ kB/s. Besides, you can enjoy geo-specific services like Netflix and Hulu which limited to United States IP only.
BolehVPN prevents your sensitive data from being intercepted or hijacked at public Wi-Fi hotspots through encryption. That's one of the main important features of VPN. So no worry about being monitored or having sensitive data intercepted. By the way, BolehVPN can be used on Windows, Mac, Linux and mobile devices like Android and iOS. So it keeps you protected anytime, anywhere…
Conclusion
BolehVPN is a nice VPN service to have. Protects your privacy and remove P2P / BitTorrent throttling. Besides, you have full access to all BolehVPN servers around the world. And no monthly transfer limit.
Interested? Sign up BolehVPN service here. And do get more information at BolehVPN website.