Introduction
10Gbps SuperSpeed, 60W E-marker & Power Delivery and 4K Ultra HD support. Yes, that's what Choetech USB C to C Cable USB 3.1 Gen 2 Type-C Cable A3002 can do. In addition, it has sturdy construction. Comes with molded strain relief connectors for frequent unplugging and durability. How does it perform? Let's find out…
Special Thanks
This review is possible thanks to below companies. Be sure to check them out…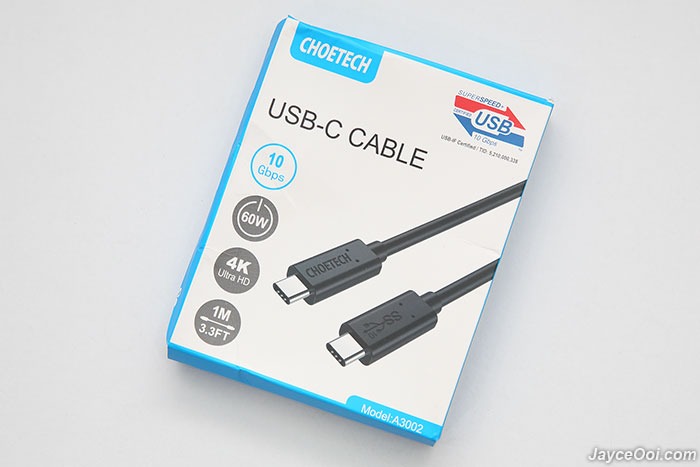 Package Content & Design
Choetech USB-C 3.1 Gen 2 Cable comes in a simple package. There are the USB-C cable itself, cable tie and support card.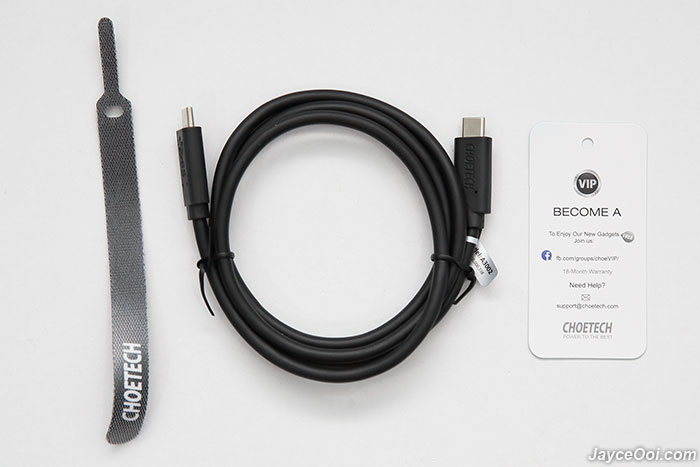 Build quality is great. Slightly thicker than the usual USB-A to USB-C cable that comes along with your smartphone. The plug is slightly bigger too as there is an E-marker chip built-in. Yes, it provides up to 3A charging via USB-IF Power Delivery charging standard (5-20V, 60W max) and properly negotiate Alternate Mode video output up to 4K resolution.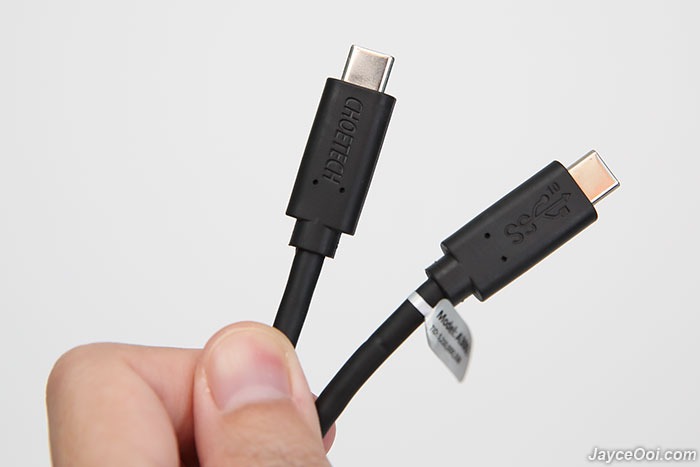 Easy to carry around with the handy cable tie.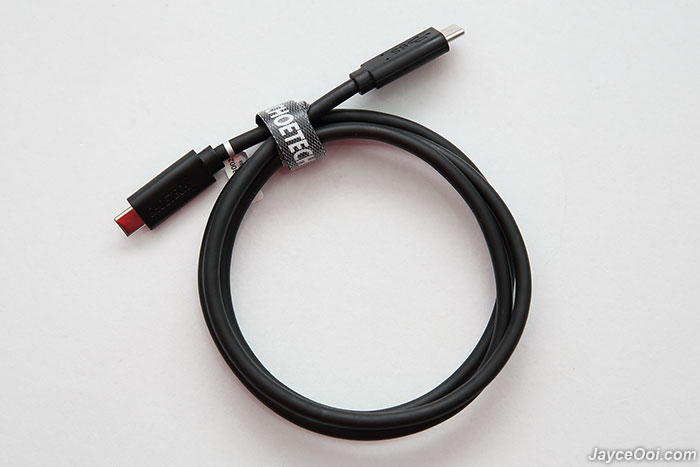 Performance Result
10Gbps SuperSpeed support! Yes, below is the result that I got from Kingmax Zeus PX3280 + Choetech NVMe M.2 SSD Enclosure by using this cable. Rest assures that you will get the fastest transfer rate from your portable storage. In addition, this USB C cable is certified by USB-IF (Test ID: 5,210,000,338). Therefore, it can output video from devices with DP alt mode or Thunderbolt 3 passive mode. Yes, just connect to your USB-C monitor will do. Up to 4K video is supported.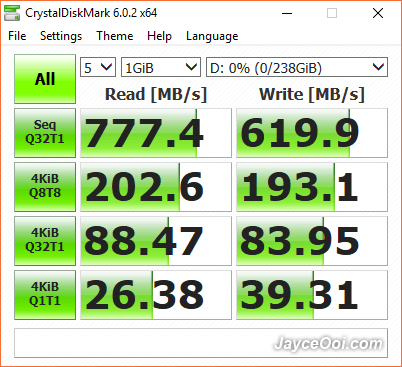 Finally, it also supports Power Delivery charging standard (5-20V, 60W max). Yes, it can provide up to 3A current to your mobile devices. Fast charging is supported no doubt. Just one thing to take note, its USB-C plug is slightly bigger than usual one. Therefore, not all smartphone cases can support it (UAG case can!). No such issue on notebook rest assures.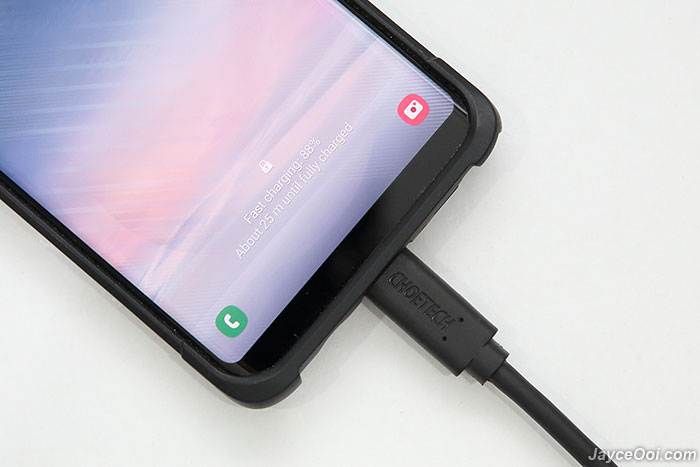 Advantages
Ultra-fast transfer rate
4K video output
PD charging support
Lightweight & portable
Great build quality
18 months warranty
Limitations
Not small phone case friendly
Conclusion
Looking for a USB-C to USB-C 3.1 Gen 2 cable? Be sure to check out Choetech's one. You will like it as I do. You can't go wrong with its 18 months warranty. As usual, more information can be found at Choetech Website.