Introduction
SATA III 6GB/s interface is so yesterday. Your desktop and laptop should load with faster NVMe PCIe SSD now. Yes, you can enjoy up to 3X faster reading speed with 256GB Kingmax Zeus PX3280 NVMe PCIe M.2 2280 SSD when compare to common 2.5″ SATA SSD. And better writing speed as well. Does it really that good? Read this review to find out…
Special Thanks
This review is possible thanks to below companies. Be sure to check them out too…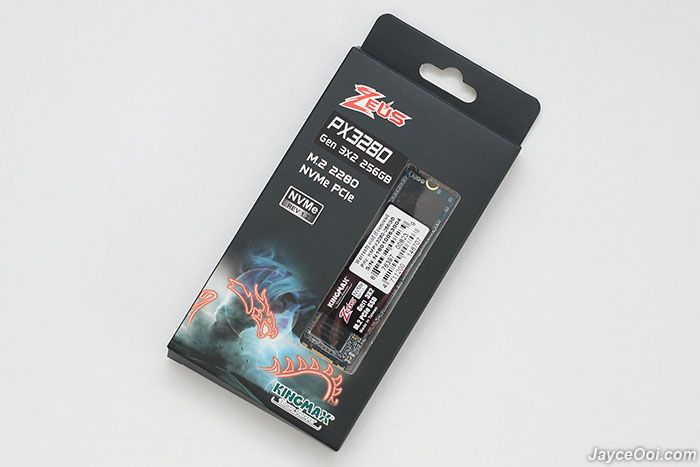 Package Content & Design
Kingmax Zeus PX3280 comes in a well-protected packaging. There is M.2 2280 SSD in the package only. No user manual as all the information is located on the packaging itself.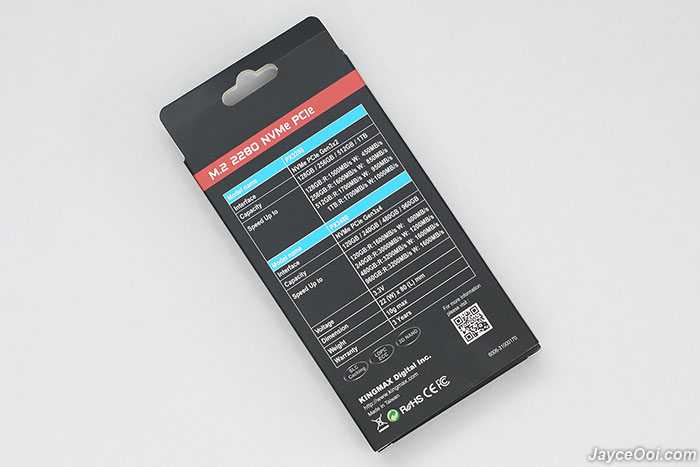 As you can see, Kingmax has 2 models M.2 SSD PCIe – PX3280 with Gen3x2 and PX3480 with Gen3x4 NVMe PCIe interface support. And data transfer rate for both writing and reading are better on higher capacity models. Select from 128GB, 256GB, 512GB and 1TB. Pick the one that suit your need.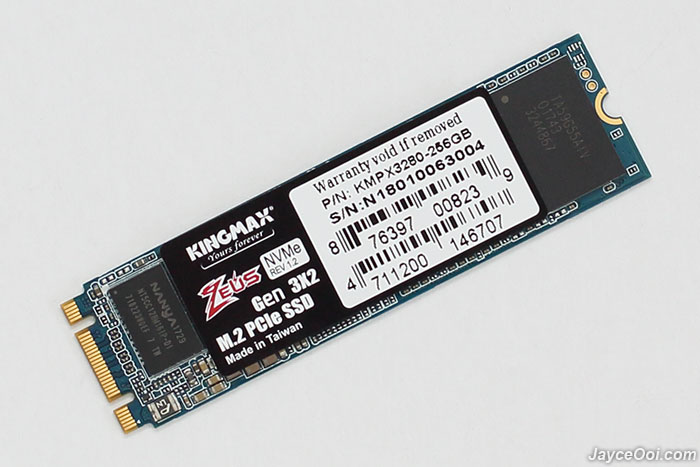 Here is the physical look of the Kingmax PX3280 M.2 2280 SSD itself. Solid build quality by the way.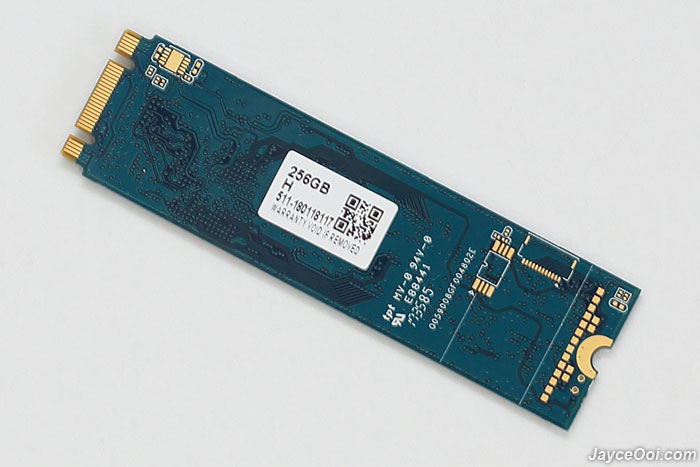 Performance Result
No software installation is required. Windows will handle all the stuffs for you as long as your motherboard supports NVMe. No M.2 slot is okay. You can always use NVMe PCIe adaptor to unleash its full potential. As usual, it is great for mobile devices like laptop due to shock and vibration-resistant support. No noise and low voltage as well. Alright, let's have a look on the synthetic benchmark results now.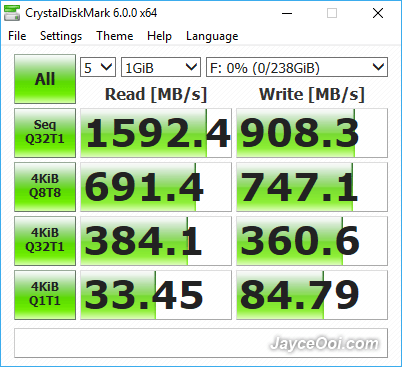 Kingmax PX3280 performs very well on CrystalDiskMark sequential Q32T1 test with 1592 MB/s read and 908 MB/s write. Writing speed is even better than specs while reading speed is on par.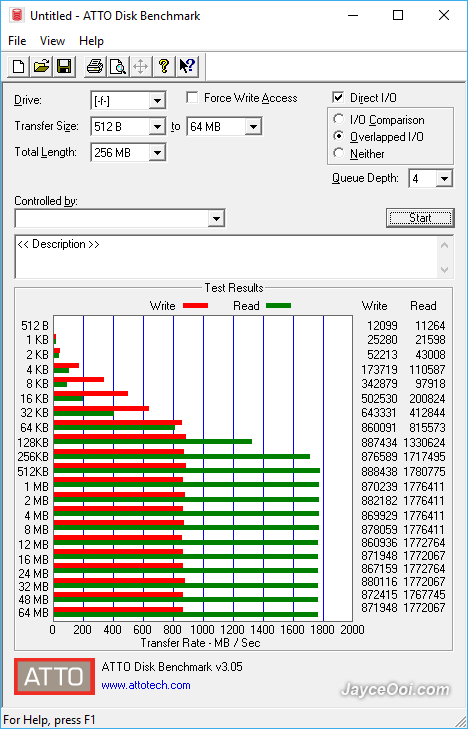 ATTO Disk Benchmark is getting better read at 1772 MB/s while writing still better than specs. That's great.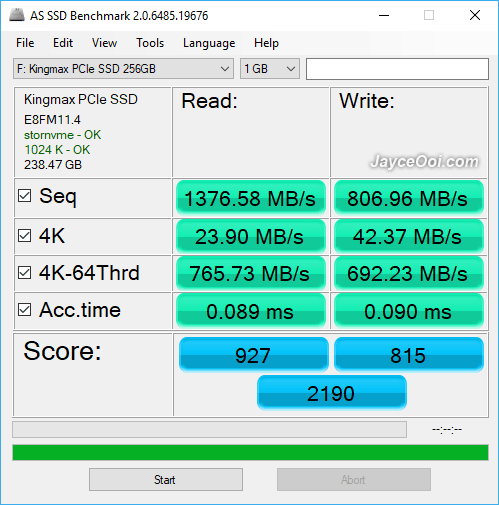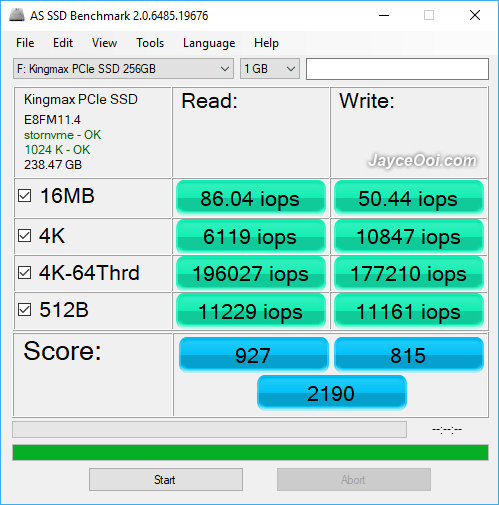 As usual, AS SSD Benchmark has slower reading speed compare to previous benchmarks as expected. Standard with all my other SSD reviews. You can refer IOPS and access time scores here.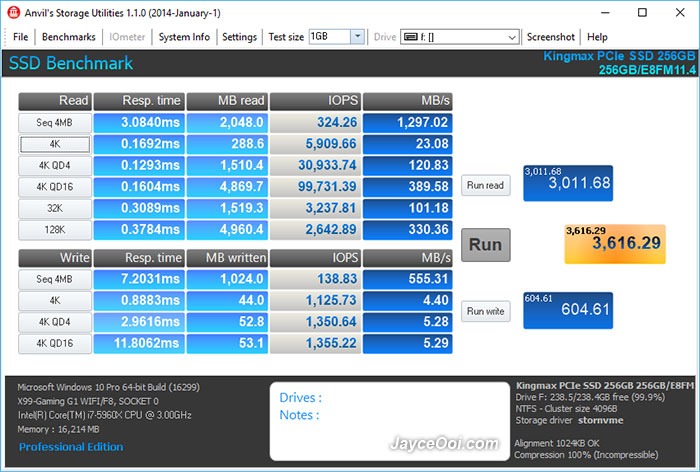 Anvil's Storage Utilities has everything that you need to know from response time to IOPS. And it also provides the system information that been used for this benchmark. Everything look great except those very slow 4K writing tests. Weird…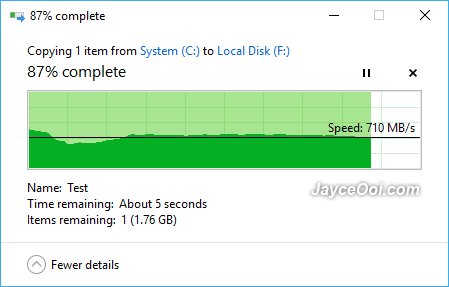 Kingmax PX3280 is loaded with fast controller and more than enough SSD caching write buffer. Therefore, you can enjoy constant and ultra fast writing speed throughout the whole file transferring process. Note – 20GB file is being used here.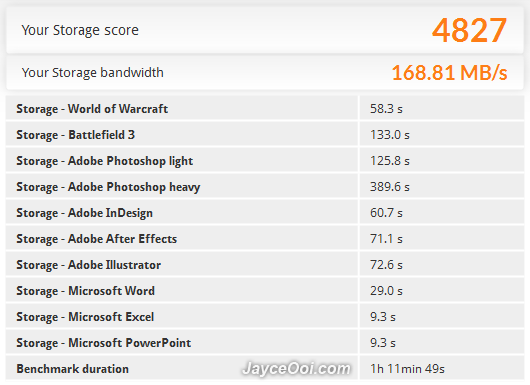 PCMark 8 storage bandwidth test shows that Kingmax PX3280 is 17X faster than 7200RPM hard drive. FYI, my 3TB HDD scores 11.20MB/s only while this PCIe SSD is getting 168 MB/s here. In addition, HDD takes around 3 hours+ to finish PCMark 8 test. And PX3280 takes around 1 hour only. Rest assures that Windows boot up, applications and games loading are much faster then.
Advantages
Up to 1772 MB/s read & 908 MB/s write
Shock & vibration-resistant
Excellent build quality
3 years warranty
Value in price
Limitations
Conclusion
256GB Kingmax Zeus PX3280 is great for both gaming and office use. Period. Value in price yet packed with high performance. Lot of capacity to choose from 128 GB to 1 TB for all your needs. Interested? Head to Kingmax Website to get more information.