Love iPhone 4 so much but don't have money to buy one? Try out Jaws-MIUI NAND Android ROM and turn your HTC HD2 into iPhone 4. MIUI is another great mod besides CyanogenMod. I like its Theme Manager, MIUI Music, Miren Browser… More stuffs and enhancements will be added in the future. It is based on Android 2.2.1 Froyo, MIUI 31-12 and using Hastarin 8.6 oldcam by tytung Kernel.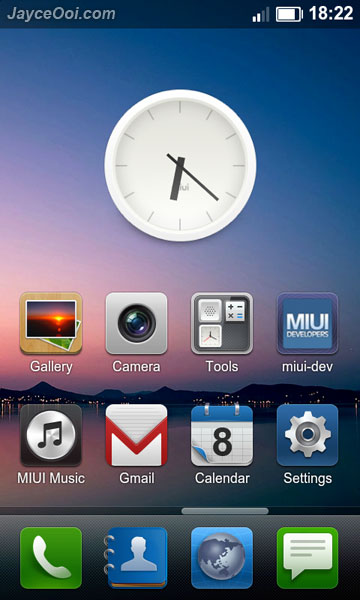 Things that not working…
Tethering & Portable Hotspot (lack of kernel support).
Bootanimation cannot be change by theme manager (other theme element works) .
Can't login in to https from app (zynga poker, World War, SwiftFTP etc), known MIUI bug since 2412.
Not a big deal to me, do you?
Installation guide ~ How to Install NAND Android on HTC HD2? (Video)
Download Jaws-MIUI base on MIUI 31-12 [Kernel: Hastarin 8.6 oldcam by tytung] NAND ROM here.