I saw MarkinuX HD ExtraClean on NAND Android for sometimes but I did not try it because it requires to enable 'UseLast24NAND' which might make your device won't boot more if not handle properly. So I ignore it until xda-developer, Markinus released another version on SD MAGLDR. Yeah… I can try it now with no worry. MarkinuX HD ExtraClean is based on HTC Desire HD Build (Android 2.2.1) but without HTC Widgets, Sense stuffs, etc. Camera, Album, Music player, Clock, Email, Messenger, Keyboard and Twitter are still there. And added Gingerbread Launcher.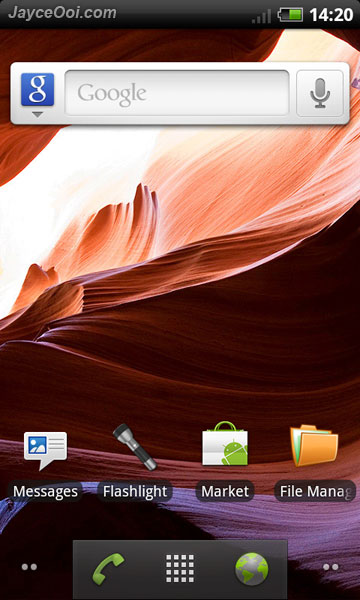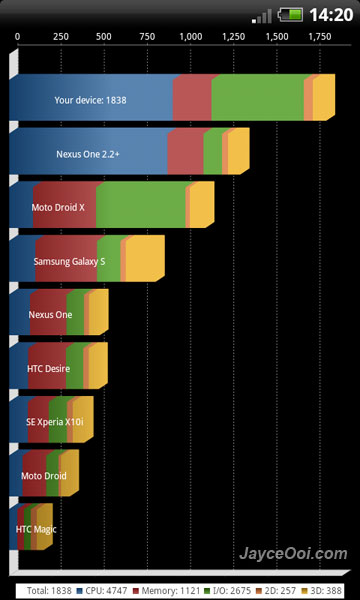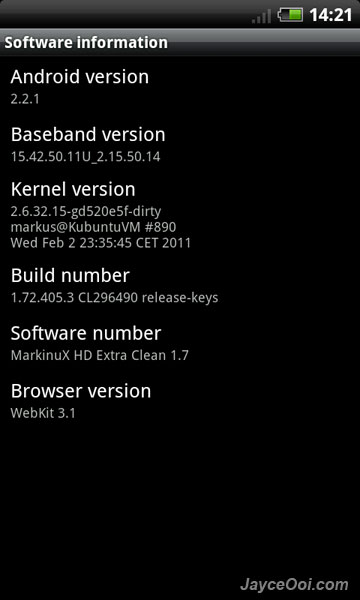 Installation is much simpler on this build. But I found out 1 issue, USB disk storage mode is not working. Computer detects it but can't access. But the one that I like, it has Chinese handwriting input. Most of the builds don's have it nowadays…
Installation guide ~ How to Install MAGLDR on HTC HD2? (Video)
How to install it on SD MAGLDR?
Copy initrd.gz, zImage and Android folder to your SD card root level.
Put SD card into your phone.
Power on it (don't let go power button).
It will load into MAGLDR bootloader.
Go to 'Services'.
Select 'BootSettings'.
Select 'AD SD Dir'.
Select '<.>' directory.
Finally, select 'Boot AD SD'.
It will boot into Android.
That's all.
Download MarkinuX HD ExtraClean v1.7.1 [Kernel: Markus] SD MAGLDR ROM here.