If you like to overclock CPU, stay away from franco Kernel for Google Nexus 7. Yes, XDA Developer, franciscofranco does not like to overclock CPU so you won't see CPU overclocking ability on his kernel for Nexus devices. But his kernel is famous of stability, better performance and good battery life. And have other goodies like tweaked ramdisk, boosted IO speed, removed debug mode, CPU undervolting, GPU overclocking… By the way, franco Kernel for Nexus 7 should work on stock Android 4.2 Jelly Bean and CyanogenMod 10.1 ROM.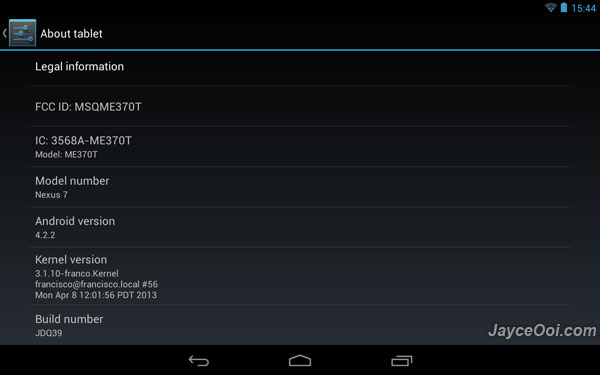 Installation guide ~ How to install custom kernel on Nexus 7?
Download franco Kernel for Nexus 7 here.