GLaDOS Kernel for Google Nexus 7 is based on stock Android kernel Jelly Bean 4.2.2 JDQ39. And it is optimized to run best at the default options. So there is no need to change options manually (but you still can change them if you want). It does not support CPU overclocking but can undervolt CPU and overclock Tegra 3 GPU. Support NTFS read / write mode. And tweaks here and there.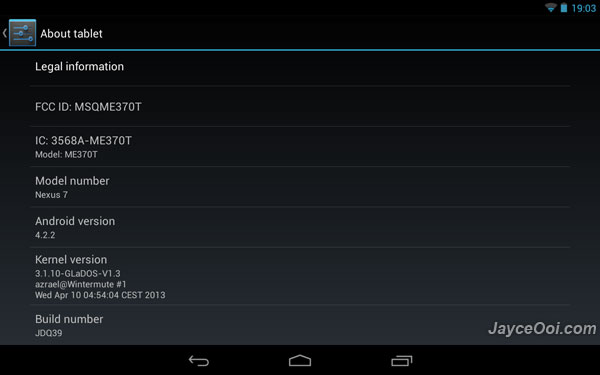 Installation guide ~ How to install custom kernel on Nexus 7?
Download GLaDOS Kernel for Nexus 7 here.