Thanks Nima for reminding me to post this ~ FasterFix. It is an Android application that helps you to set the GPS NTP time settings in your gps.conf file. Therefore, you don't need to edit it by yourself with Root Explorer.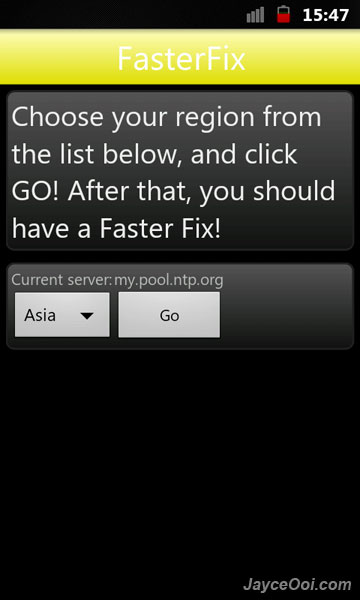 Head to NTP Pool website to get specific NTP setting for your country like mine in Malaysia ~ my.pool.ntp.org is the server name (custom setting). Note – Root and busybox are needed, modern HTC phones need to be S-OFF!
Download FasterFix at Google Play Store here.