Your Amazon Kindle Fire volume is too soft? Not loud enough even on maximum volume? Here is the free solution to boost Kindle Fire max volume. Volume+ is an application for Android devices running Android 2.3 Gingerbread or higher which allows you to boost the maximum volume for ringtones, alarms, message tones, etc.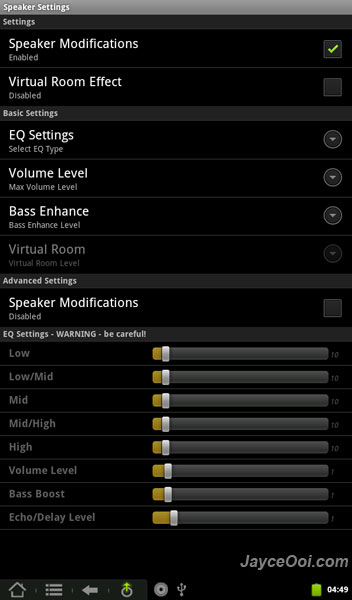 Volume+ Features
Phone Speaker / Headset / Bluetooth:
* On/Off toggle
* Volume Boost
* EQ pre-sets
* Bass Enhancer
* Stereo Widener (only for Headset/Bluetooth Headset)
* Virtual Room Effect (VRE — Echo)
In-Call:
* Volume Step Changer (The number of volume steps between 0 and full)
Note – Volume+ is essentially a heavily modified DSP Manager which has been completely rewritten from scratch. So it does not work well with built-in DSP Manager. You need to remove the built-in DSP Manager in order to use Volume+ on CyanogenMod 7 ROM. Else you will see lot of force closes.
Overall, Volume+ does increase the max volume of Kindle Fire speakers volume. Just make sure that you don't over boost it until the sound is cracked.
Download Volume+ for Android here.