Want to get better performance, battery life and extra features on your Samsung Galaxy S4? Install custom kernel then (or install custom ROM). Yes, most of the custom kernels are tweaked for performance and added some extra goodies too. Hmm… There are a few Galaxy S4 custom kernels only for the moment no matter I9500 or I9505. Maybe most of the developers are still stick with Galaxy S3? Or Galaxy S4 is not their of tea at all. Hello, HTC One… Anyway, here is the guide to install custom kernel on Galaxy S4.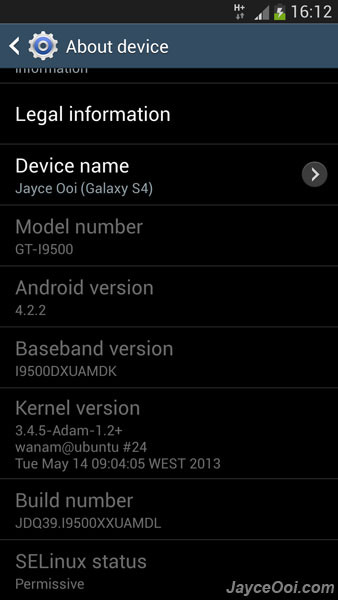 How to install custom kernel on Samsung Galaxy S4?
You can use Odin or CWM to install it. Both methods return the same result – get custom kernel installed. Personally, CWM is the better way to me. No need to use PC at all. Of course, you need to install CWM on your Galaxy S4 in the first place in order to do so. Here are the guides that can help you.
For Odin – How to root Galaxy S4 GT-I9500? (Video)
For CWM – How to install update zip on Galaxy S4 with CWM? (Video)
No worry about the title. The installation method is the same.
By the way, here are some of the features that you should look in custom kernel – CPU undervolting, battery life improvement, custom boot animation support, I/O tweaks, automatic backup of EFS partition, NTFS USB driver support… Just use the one that you prefer.