Introduction
Looking for a microSD card for your smartphone, tablet storage expansion? Check out the latest refresh of Kingston Canvas Plus Series. They have 3 categories to cover all your needs – Ultimate (Canvas React Plus), Performance (Canvas Go! Plus) and Mainstream (Canvas Select Plus) which is the one I have here. Besides Android devices, it is suitable for point-and-shoot cameras too. Loaded with Android A1 Performance Class, UHS-I performance speed up to 100MB/s read and 85MB/s write. Does it really that fast? Let's find out…
Special Thanks
This review is possible thanks to below companies. Be sure to check them out…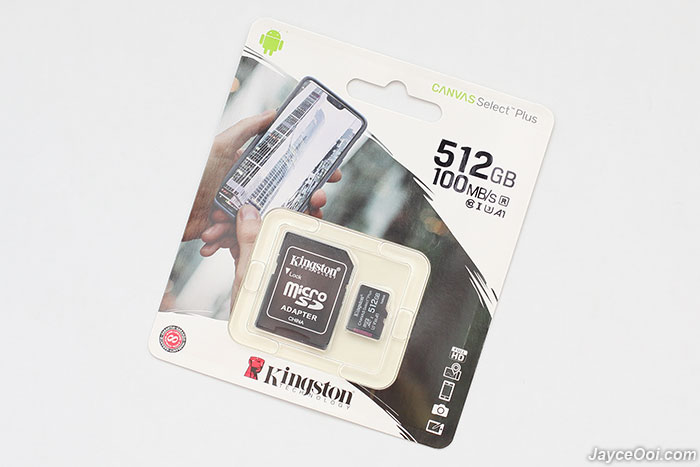 Package Content & Design
You get the usual packaging for microSD card storage. Mine has SD adapter as you can see. The microSD version shares a lot of similarity with its bigger brother – SD version. 32 GB, 64 GB, 128 GB, 256 GB and 512 GB capacities for you to choose from. Great build quality as they are tested to be durable in the harshest environments and conditions. Yes, it is loaded with a lifetime warranty as well.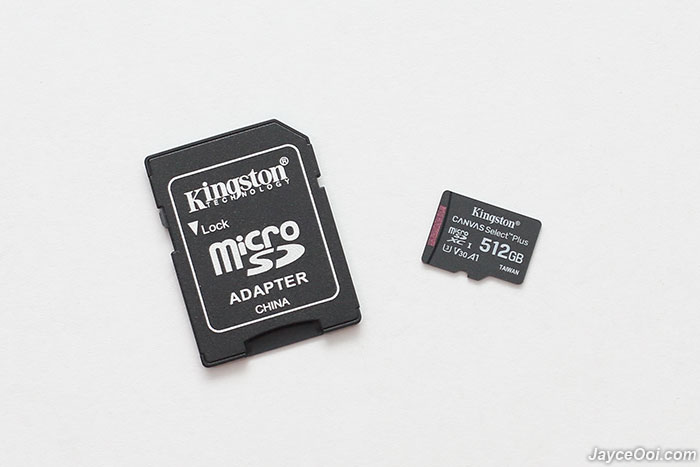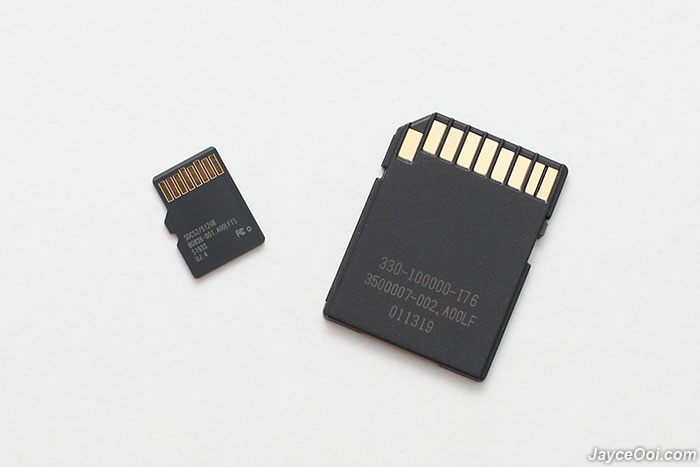 Performance Result
Again, Canvas Select Plus is the slowest model among all. But it is also the cheapest among all too. If you need higher speed, do check out other models. For example, Kingston top-of-the-line Canvas React Plus has 285MB/s read and 165MB/s write. Canvas Go! Plus can reach up to 170MB/s read and 90MB/s write. So just pick the model that suits your tasks.
Alright, here are some of the benchmark results with Kingston MobileLite G4 SD Reader. Performance is the same as the SD card version. But I am using MobileLite G4 this round. In short, MobileLite Plus SD Reader has slightly faster sequential speed while MobileLite G4 wins on random ones. Yes, performance does vary on different host hardware, software and usage. Do take note…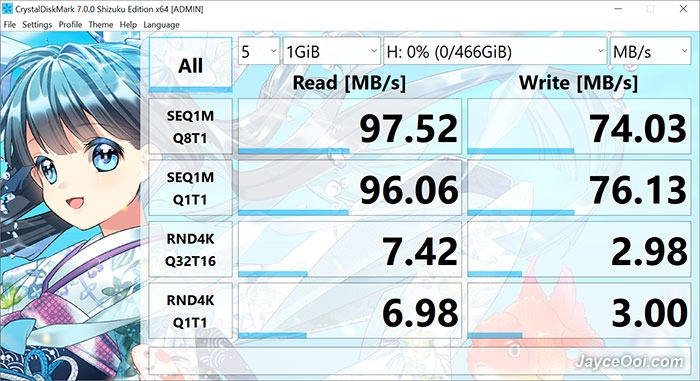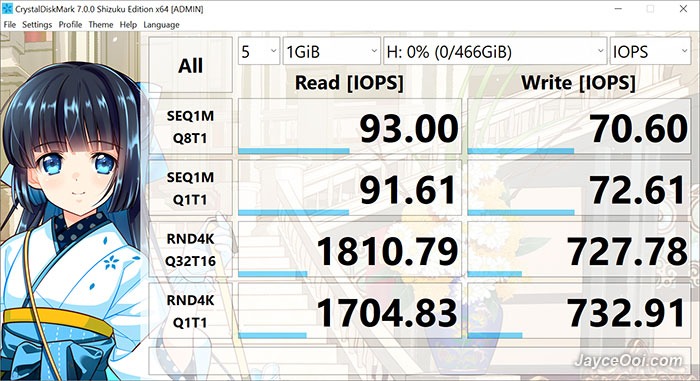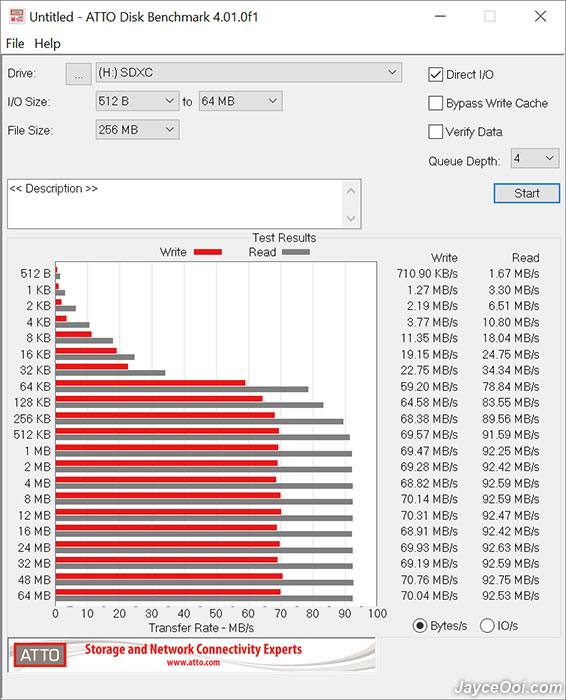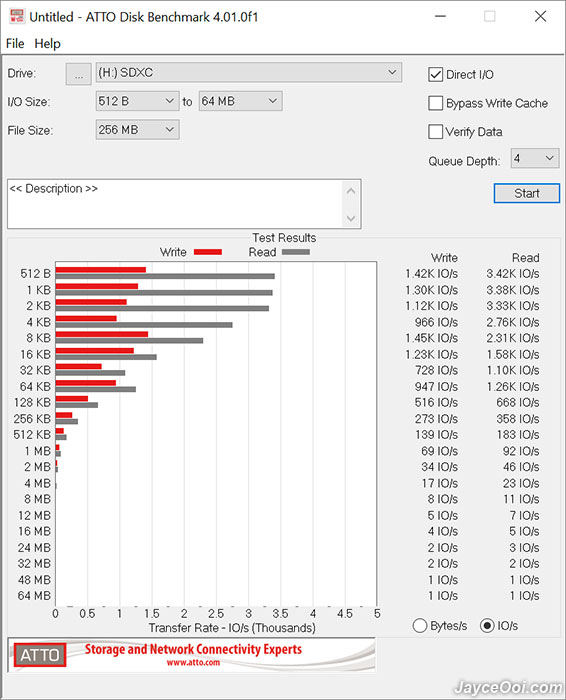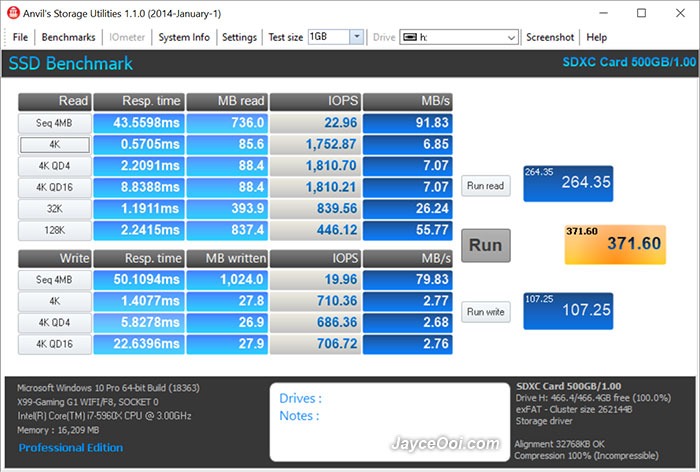 Fast Constant writing speed on Canvas Select Plus microSD card as usual. That's great! Rest assures that ultra high definition 4K video can be recorded smoothly on your devices. By the way, do take note that U3 and V30 standards are available on 256GB and 512GB models only.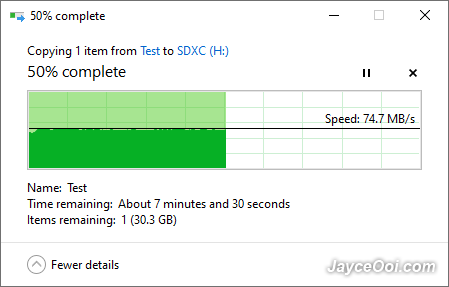 Yes, the fastest sequential writing speed microSD card that I have ever tested. Getting 55 MB/s write on my Android smartphone. In addition, it also fulfills Android A1 Performance Class standard. This is great for Android Adoptable Storage. Rest assures that you are getting the best performance out of your Android devices with this large capacity yet budget microSD card. Don't limit it on Android for videos and photos, you can use it on other mobile devices like Nintendo Switch too. Plenty of games can be installed there. Play non-stop games all day long!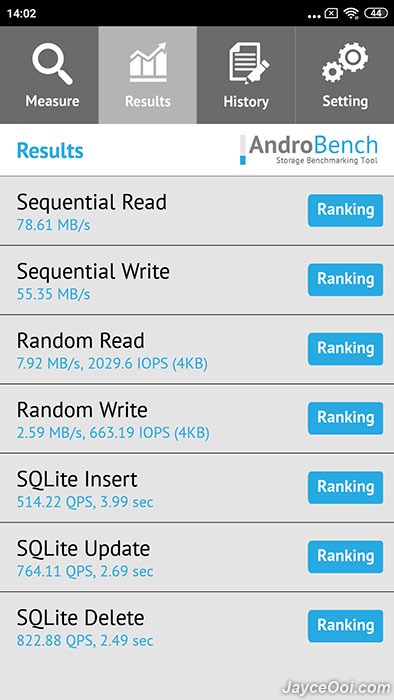 Advantages
Up to 98 MB/s read & 80 MB/s write
UHS-I, U3 & V30 support
A1 App Performance Support
Lifetime warranty
Large capacity
Great build quality
Limitations
Conclusion
Yes, Kingston Canvas Plus microSD is the one you need for Android storage expansion. A lot of 4K videos and precious photos can be taken there. And plenty of exciting games in your Nintendo Switch too. Worry free with lifetime warranty. Wait no more and get yours at Lazada or Amazon now.