Introduction
OXAYOI or also known as 牛の良品. A fairly new brand in the market (well, at least for me). They sell a lot of stuff. For example, speakers, mobile accessories like phone holder, stand, power bank and charger. OXAYOI Buru BT01 2.0 is the very first gadget in the house. A 15W Bluetooth portable speaker with TWS, built-in MP3 player and FM radio. Already, let's have a closer look now…
Special Thanks
This review is possible thanks to below companies. Be sure to check them out…
OXAYOI for this OXAYOI Buru BT01 2.0 Bluetooth Portable Speaker
Zorloo for Zorloo Ztella USB DAC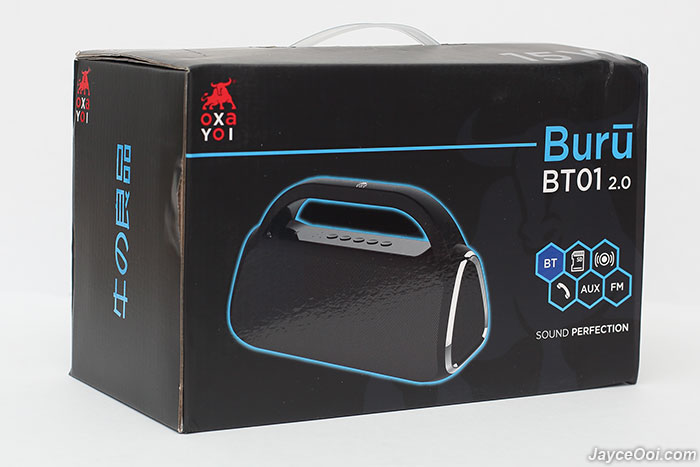 Package Content & Design
Buru BT01 2.0 comes well-protected. Once taken out the speaker, there are micro USB charging cable, AUX audio cable, and user manual. As usual, do go through the guide to know more about the speaker functions.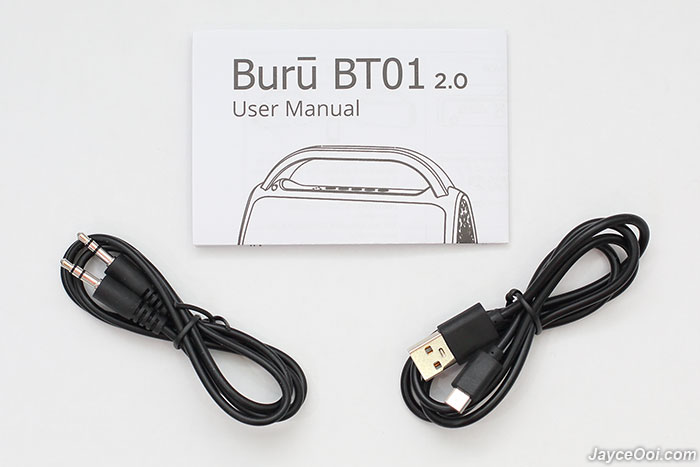 Great build quality with sturdy matte plastic housing. The main single driver is covered with metal speaker grill. Light in weight and easy to carry around with the handle no doubt.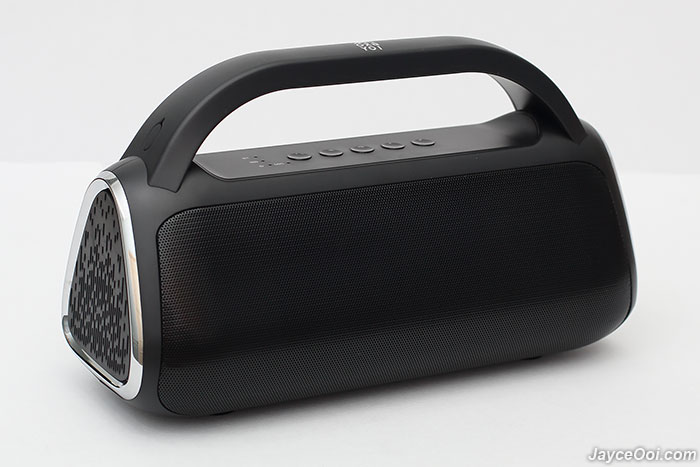 OXAYOI logo on top of the handle.
Here are the buttons, LED light indicators and microphone that located on top of the speaker. Just under the handle.
The main power on/off switch, micro USB port, AUX input and micro SD slot are covered.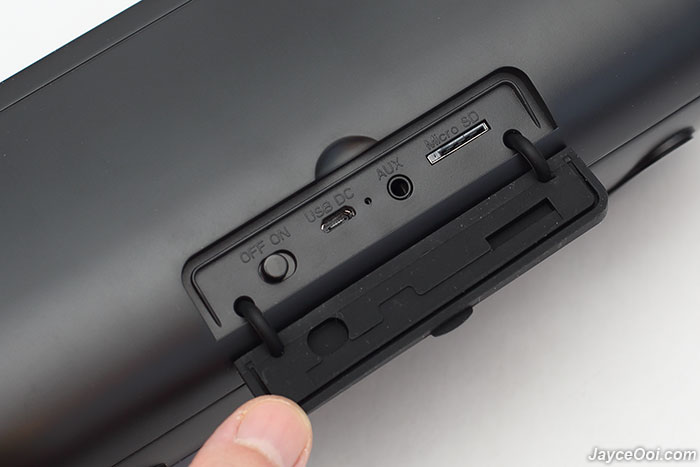 This is the passive bass radiator. 2 of them that located on both right and left.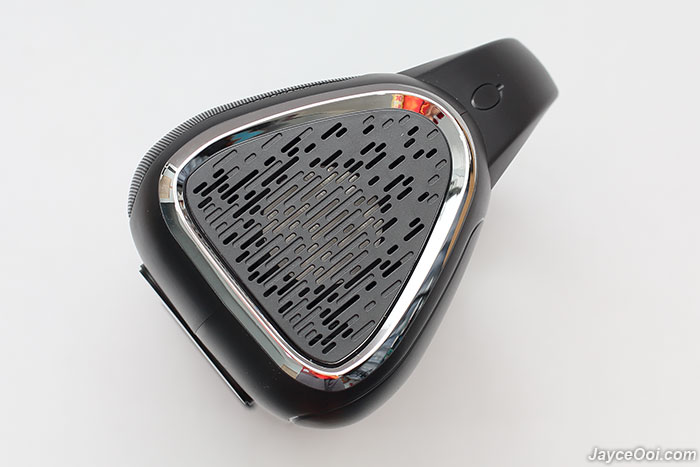 2 large anti-skid pads at the bottom to provide stability. Yes, it remains steady even on the loudest volume level.
Performance Result
Excellent Bluetooth range! That's what you get from Buru BT01 2.0. It can easily reach up to 8m+ with obstacles like wall. Free free to wondering around that you want. In addition, it is virtually in-sync between video and audio. Great to watch movie, TV series and play games on mobile devices like smartphone and tablet no doubt. Lastly, there is AUX-in port for non-Bluetooth devices.
Surprise, it supports FLAC file format on top of the usual MP3. You can enjoy high quality music all day long. Just plug in micro SD card and it will start playing song for you then. As for speakerphone, it is average. Others can hear me. Not the best nor the worst. Get the job done though.
As for battery life, it can play non-stop music for 6 hours based on specs (50% volume level). Shorter if louder, and longer when quieter. By the way, there is battery life indicator on both iOS and Android devices. Great to know when to charge it.
Bright and clear sound signature is what you will get from OXAYOI Buru BT01 2.0. 15W total power output is good enough to blast in a quiet large living room. If that not enough, just add another one through TWS. You have 30W total power output then. And you can also enjoy actual stereo sound too.
It focuses more on treble than bass even with 2 passive bass radiators. Clear and clean treble is what you get. All the audio instrumentals can be heard clearly no doubt. Vocals for both male and female are nice and crisp. Good for those who want clear and loud dialog in news or TV drama. Bass is there. But at the minimum level. You won't feel those bumpy basses. In short, it is a Bluetooth speaker with clear sound. Period.
Advantages
Bright & clear sound
Wide Bluetooth range
Bluetooth, FM radio & MP3/FLAC player
Great build quality
Limitations
Conclusion
Enjoy clear and nice sound quality. Decent battery life and TWS support. Portable that suitable for both indoor and outdoor. Wait no more and get your OXAYOI Buru BT01 2.0 at Shopee.