"Hi all. Samsung released both device variants (I9100 and I9100G), which are being released at the same price and provide identical product features (including Super AMOLED plus screen and 1.2 GHz dual-core processor). The difference in chipsets does not impact the overall product performance in any one variant relative to the other. Product packaging remains the same for both variants, although the device type for each model is clearly labeled in the packaging." In short, Samsung Galaxy S II GT-I9100 is using Samsung own Exynos 4210 SoC CPU and ARM Mali-400 GPU. And GT-I9100G uses Texas Instruments OMAP4430 CPU and PowerVR SGX540 GPU.


Samsung U-nivez
This is the official statement from Samsung Malaysia. Both Samsung Galaxy S II I9100 and I9100G are selling at the same price and have identical product features. Is Samsung Malaysia telling the truth? Let's users who have both I9100 and I9100G tell you their experiences and benchmarks…
Thanks to Lowyat members kswong7660 and lordskarn. We can have a clearer picture of I9100 vs. I9100G now. Do check their posts at Lowyat for more information.
Below are the benchmarks that I took from lordskarn. His I9100 is based on factory standard firmware Android 2.3.3 while I9100G is based on factory standard firmware Android 2.3.5. Both of the phones have lots of apps installed and running. And I added my benchmark results for comparison. Mine is running on custom firmware based on Android 2.3.5 (XXKI3).

AnTuTu Benchmark
I9100G | I9100 | I9100 (Mine)

NenaMark2
I9100G | I9100 | I9100 (Mine)

GLBenchmark 2.1
I9100G | I9100 | I9100 (Mine)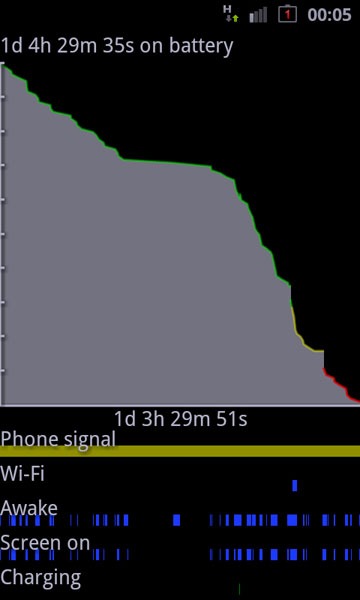 I9100 (Mine) Battery Life
Summary
I9100G
Doesn't overheat easily, better battery life.
CPU seems to be capped at 1008 MHz.
Poorer 3D performance.
Can't download apps / games developed for Samsung Galaxy S II I9100 in Samsung Apps / Android Market.
Fonts in PAPAGO! very small. Android 2.3.6 fixed it.
Not much custom firmware / modification
I9100
Overheat easily, poor battery life on Android 2.3.3. Android 2.3.5 fixed it.
Fully use 1.2 GHz CPU.
Better 3D performance.
Lot of custom firmware, kernel, modification, tweaks…
Personally, I advise to get I9100 since price is the same for both models. Samsung improved I9100 I/O, 3D performance and battery life on latest firmware. Short battery life was my main concern but it was fixed on latest firmware. I can get 1 full day normal usage with 3G data connection turned on. Besides, I9100 has lot of unofficial custom firmware, kernel, modification and tweaks. This will make I9100 an even better smartphone.