Overclocking is not a stranger to me. I overclocked my old Intel Core2 Extreme quad-core processor QX9650 to 3.6 GHz. And I can overclock my HTC HD2 with SetCPU's help too. SetCPU is CPU speed tweaking application for Android. In details, it allows control of certain aspects of the Linux cpufreq driver by allowing for overclocking, underclocking and tweaking speeds. It works on most rooted Android 1.5, 1.6, 2.0, 2.1, 2.2 builds.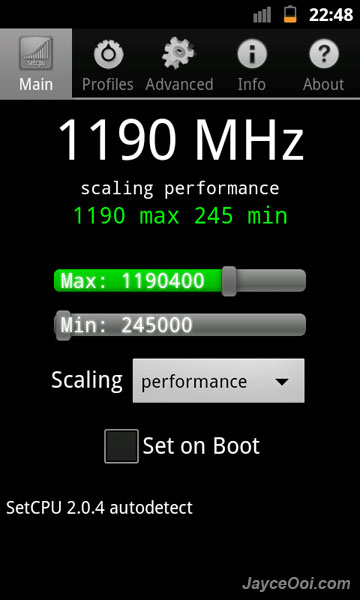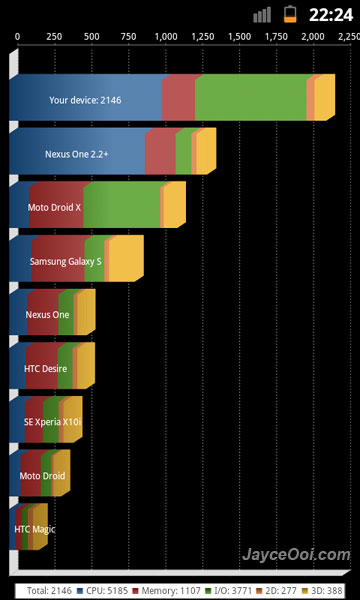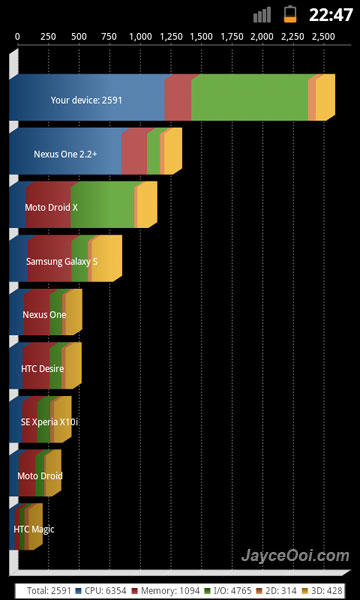 The highest speed that my HTC HD2 can reach is 1190 MHz. Over that speed is not stable and crash sometimes. I got 20% increased in total performance based on Quadrant benchmark. Not bad, right? Note – Overclocking will heat up your phone and might damage the CPU too. Therefore, use it on your own risk. Lot of configurations can be set to get the best performance out from your phone. Do read the documentation for SetCPU here for detail.
Download SetCPU for Root Users here (Free for XDA members) or buy it at Android Market here.