HTC One X has a nice big 4.7″ 720p HD Super LCD2 IPS display. But HTC One X stock video player does not support much video format. It can't play video format such as RM, RMVB, MOV, MKV (play without audio)… As usual, my quest to find a better video player replacement started since I got HTC One X. However, all the 3rd party video player suffers 3 dots Menu soft button issue on HTC One X. So I can't enjoy movie on full screen mode (still have that annoying 3 dots).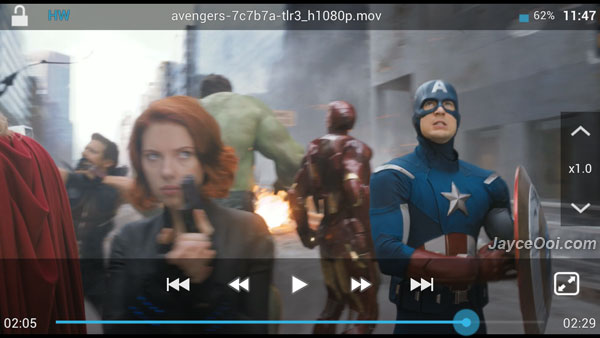 My favourite free Android video player MoboPlayer did not update since 10 February 2012. So it suffers 3 dots Menu soft button issue too. Else it will be perfect. Luckily, another video player that I like ~ DicePlayer got updated to hide this annoying 3 dots soft button. So I can enjoy music video and movie in RMVB, MOV and MKV video formats with full screen on my HTC One X now. HTC One X users, you should try DicePlayer too.
Download DicePlayer at Google Play Store here.