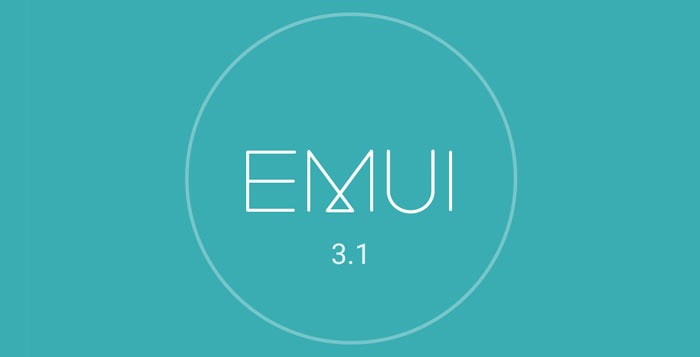 What is EMUI? EMUI (also known as Emotion UI) is a customized Android ROM designed by Huawei. Or you can also call it as a skin layer on top of Android 5.1.1 Lollipop. Of course, it does not just change the look of the Android OS but also come with lot of interesting and useful features. Theme is one of the goodies that come along with EMUI. And there are smart assistances like motion control and one-hand UI to ease using Honor 5X. Configure which application to prompt notification and how. Or change to simple home screen UI that suit elderly. Want to know more? Read on to find out…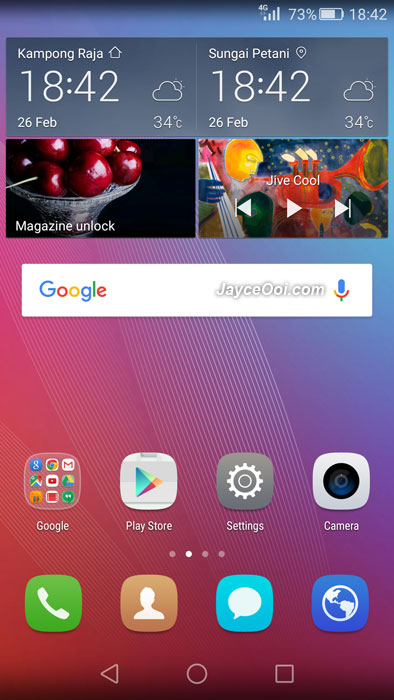 Huawei Honor 5X does not have capacitive / physical navigation buttons. So onscreen buttons are there for you. They are customizable so that you can put back button at right or left (default). And even put on another soft button to open notification panel. Yes, EMUI looks alike iOS. There is no app drawer. Everything you installed will be placed directly on home screens. You can freely arrange it to the location that you prefer. Just drag and drop. Or even create a folder to store all of them according to category.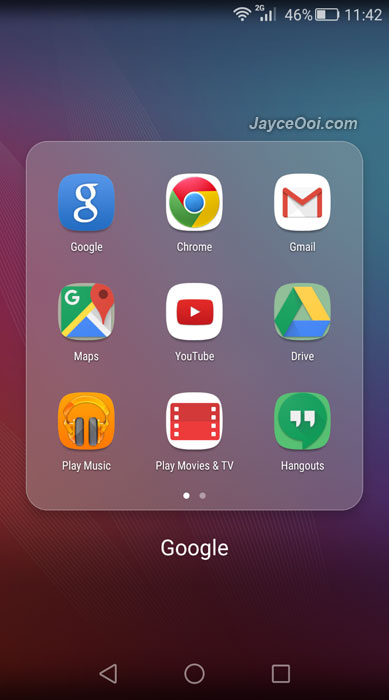 Can't find your application? No worry, just slide down on any home screen. A search box will show up for you to find apps, contacts and even messages. Stuffs that match your searched keywords will show up then. Convenient, right? As usual, if EMUI Launcher is not your cup of tea, you can always change to other 3rd party launcher that you prefer at Play Store.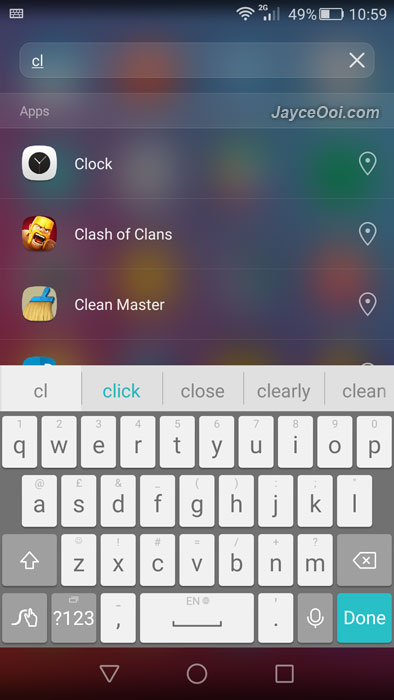 If you swipe down from top of the screen, notifications panel will come up when there is notification from apps. Else shortcuts menu will show. You can adjust screen brightness on that page too. Only 9 shortcuts will be shown. No worry, just swipe up to get more shortcuts. And you can customize them as well to choose which one as the first top 9 shortcuts. Pick the ones that you use most.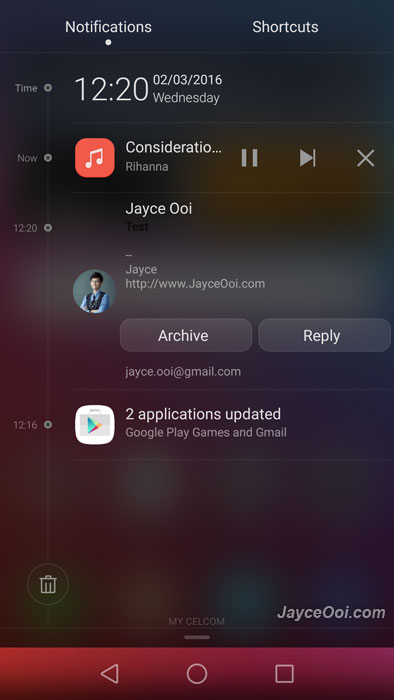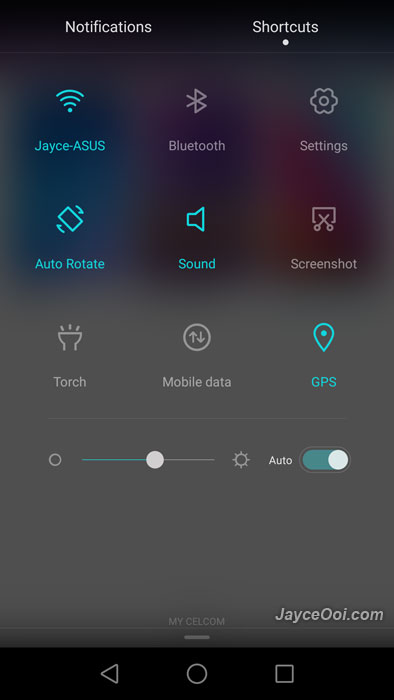 Theme is one of the best parts of EMUI. Yes, you can change Honor 5X user interface totally with theme. Customize screen lock style, unlock animation, lock screen, home screen and icons to suit your personality. Yup, you can mix multiple themes' part. Choose one for lock screen, another one for icons and so on. And there is lot of themes for you to choose from the online database. Select the featured ones, top or based on category like cool, lovely, creative, cartoon, concise and fresh. You will surely love one of them.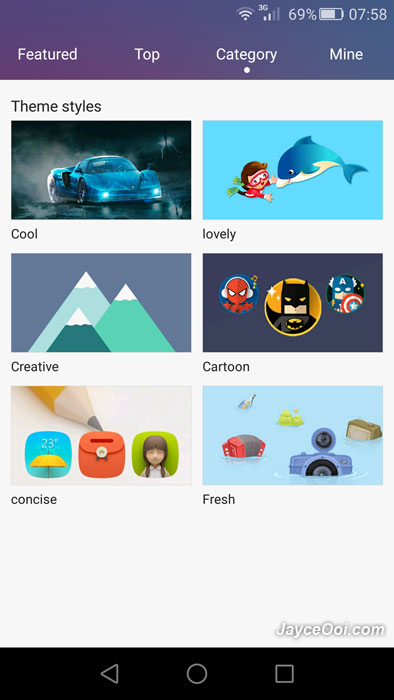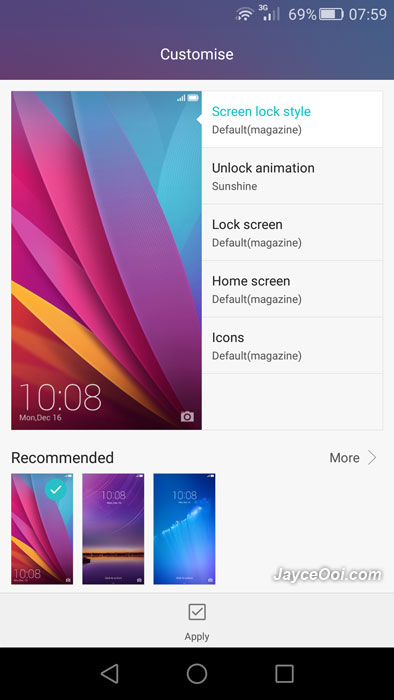 I love Magazine screen unlock style (default one). It keeps changing and show a new image every time you click on power button. Yup, there is lot of nice sceneries. You can even add your own photo as cover too. Of course, you don't have the chance to enjoy it if you use fingerprint sensor to unlock. By the way, there are quick launch panel on lock screen as well. Just swipe from bottom of the screen to bring it up. The first one is recorder, follow by calculator, flashlight and the last one is camera. You don't need to unlock in order to use any one of them. Yup, no PIN or password or fingerprint is required. No worry, others can't access your photo and video from camera in this mode.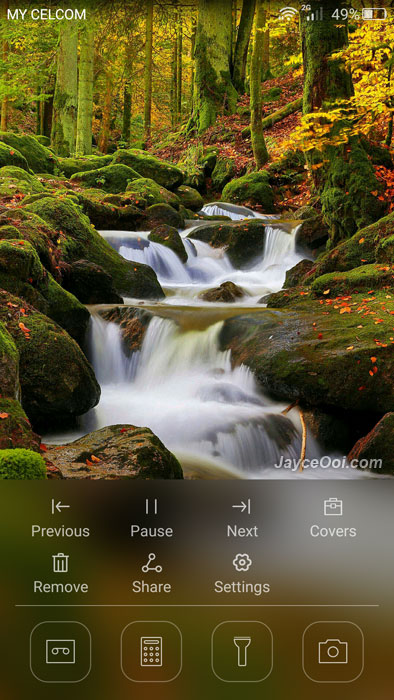 Changing navigation bar is one of the smart assistances. Motion control is another useful one. You can flip your Honor 5X to mute incoming calls, timers and alarms. Or shake to rearrange your home screen's icons. Screen off gestures like double touch screen to turn it on is another useful one to have a peep of your notifications without pick up your phone. And draw a letter to open an assigned app. By default, there are 4 letters – c for camera, e for browser, m for music and w for weather. You can change corresponding app but can't add new letter. And this function is useful only when you don't have screen unlock password enabled. Else you still need to unlock first in order to use the app. There is One-hand UI to ease operate Honor 5X with one hand. Basically, the whole screen becomes smaller for your hand to reach easily. And shifting keyboard too.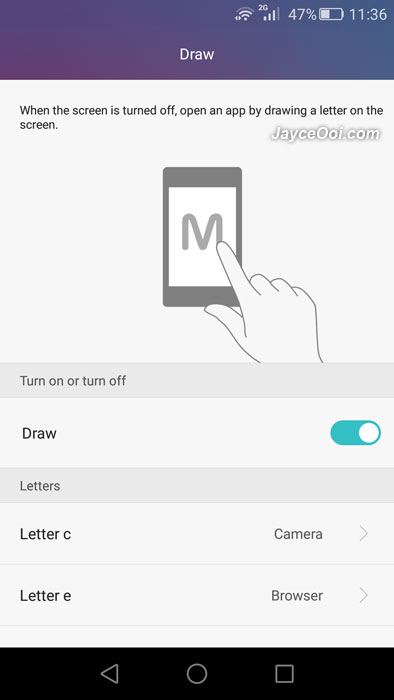 Have elderly at home? This feature will be great for them. You get bigger and simpler UI in Simple home screen style. Yes, everything looks bigger including all the fonts.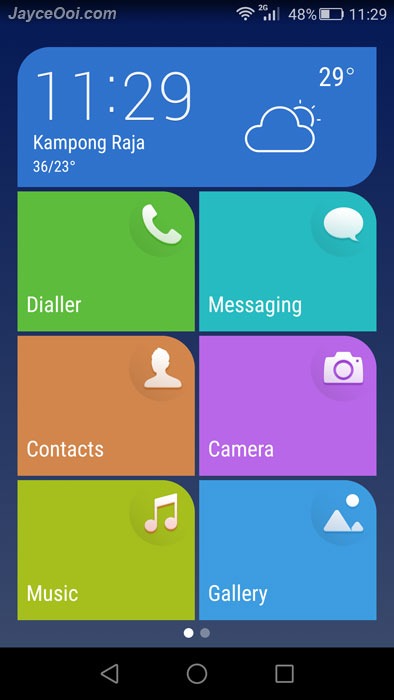 Wow… There are more goodies in EMUI. Protected apps is one of them. Hmm… This feature has pros and cons. Let's talk about positive first. You will get better battery life as unprotected applications will be killed when screen is turned off. No more running at background. And the system will tell you which application is using more power than others – marked as Power-intensive. Lesser background apps == better battery life. The cons – only certain apps are pre-defined as protected. The rest are not protected when installed. For example, WhatsApp is protected by default. So no manual work is needed here. However, games like Clash of Clans is not. Therefore, you won't be able to receive any notification at all unless you keep it protected too. Dropbox is not uploading photo is another issue that I faced. Protect it solves the problem. Therefore, do check out Protected apps section if your applications are not working properly. A nice feature but need to manage it well.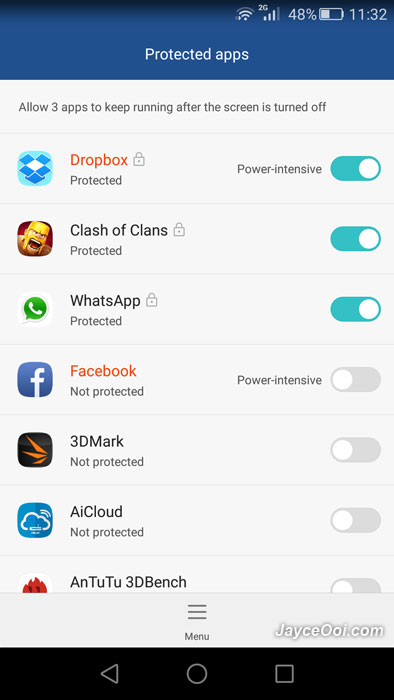 You get to control the methods of notifications too. Allow notification or not. Choose to show it at status bar, as banner or show on lock screen. You can customize every single one of the applications.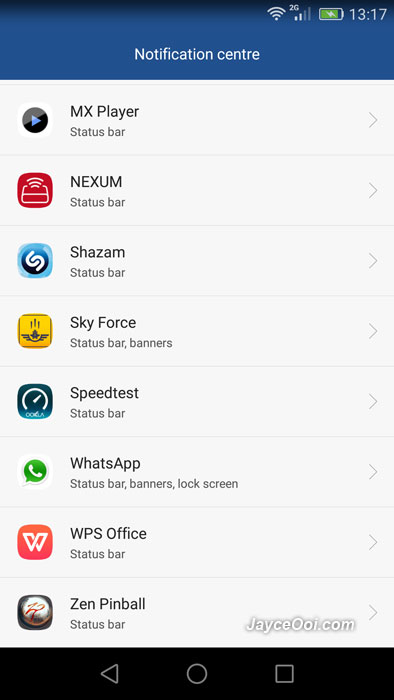 Control mobile data and Wi-Fi access is the next one. Yup, you can easily disallow YouTube from using mobile data. Or both Wi-Fi and mobile data on games with lot of advertisements. You can enjoy the game without ads now. Of course, this apply to applications that do not require Internet access only.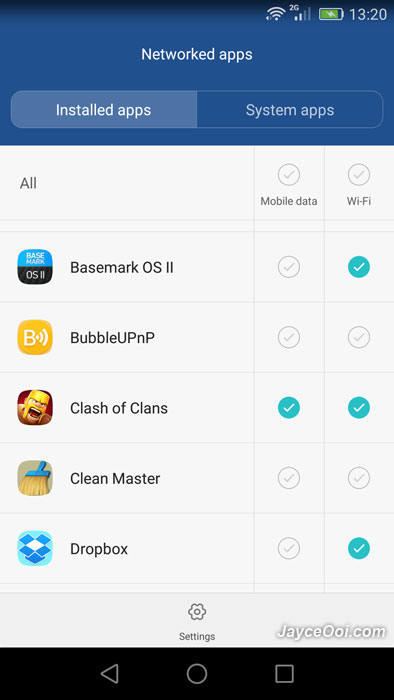 Pop-up call reminder is a savor for all Honor 5X gamers including me. Yes, you can continue to play your favourite games without getting interrupted by phone call. You will know the pain especially those who play Clash of Clans on smartphone without this feature. Lost the war due to a phone call. Your whole clan members will hate you.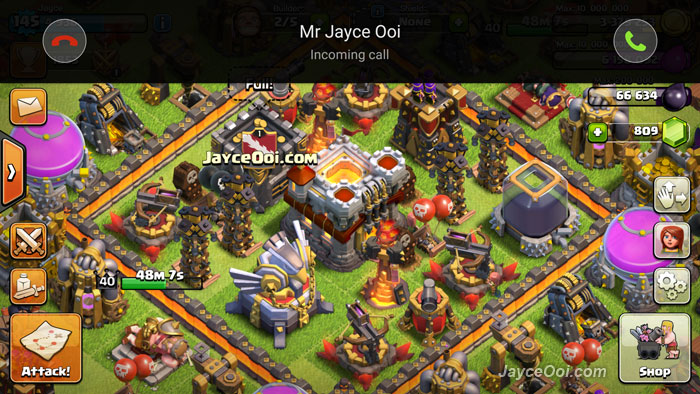 Well, that's it. Above are some of the EMUI goodies that I found useful. Be sure to explore all of them and use your Honor 5X to the max.
Continue on More useful software from Honor 5X