Introduction
3 watts total system power (RMS), Bluetooth, dual alarm clock, FM radio, 5W wireless charging, built-in MP3 player… Yes, these are all part of the latest Vinnfier Neo Air 2. Besides, it is loaded with large and clear LED display for clock. How does it perform? Let's find out together…
Special Thanks
This review is possible thanks to below companies. Be sure to check them out…
Vinnfier for this Vinnfier Neo Air 2 Alarm Clock Bluetooth Speaker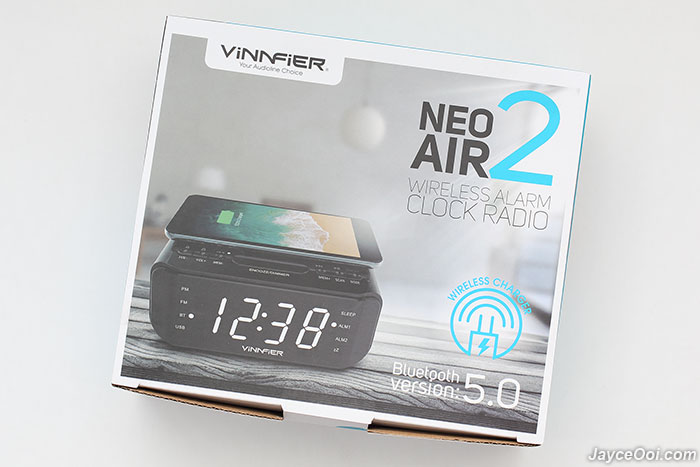 Package Content & Design
Neo Air 2 comes well protected. Once taken the speaker out, you can find AC power adaptor and user manual. That's all. Be sure to go through the guide to know more about it.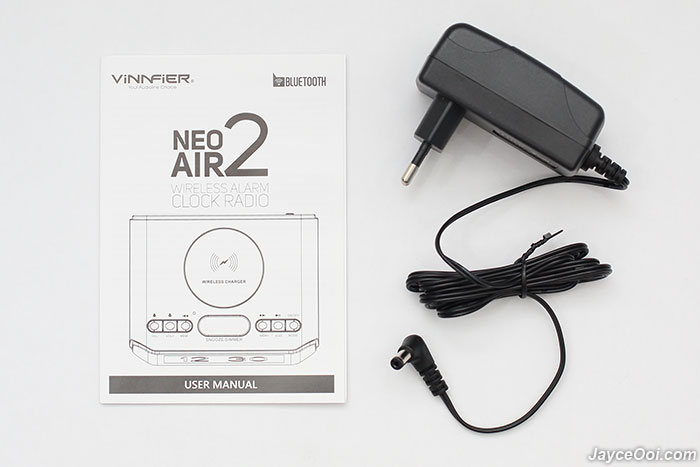 Build quality is decent with sturdy plastic as housing. The large LED screen is located in front.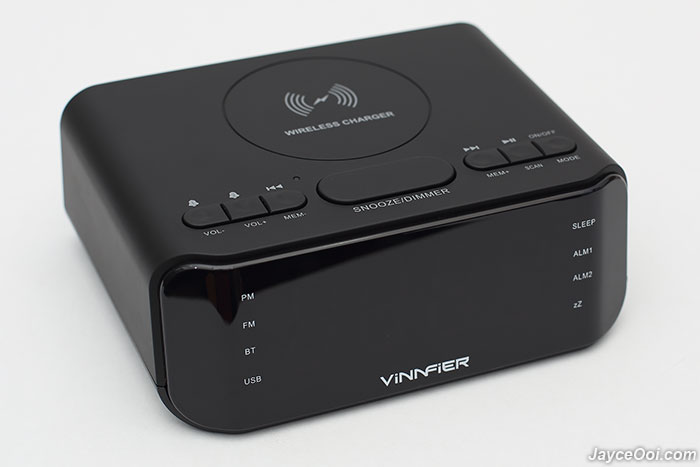 All the buttons and wireless charging pad are located on top.
At the bottom, there are 4 anti-skid pads. And 2 AAA batteries' slot to run internal clock when powered off. Yes, it will remember clock value then.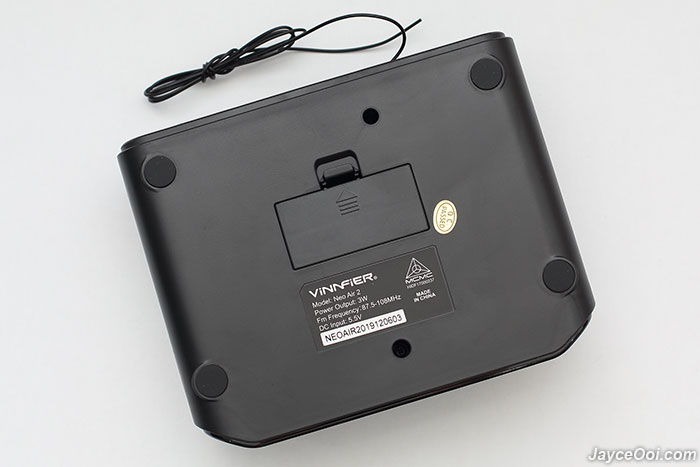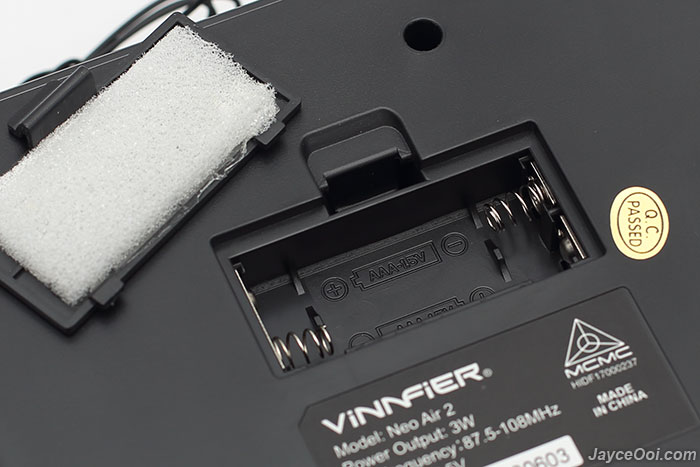 12/24H time set and sleep buttons are located at the back. Same apply to the main speaker driver, USB port for MP3 songs and DC input.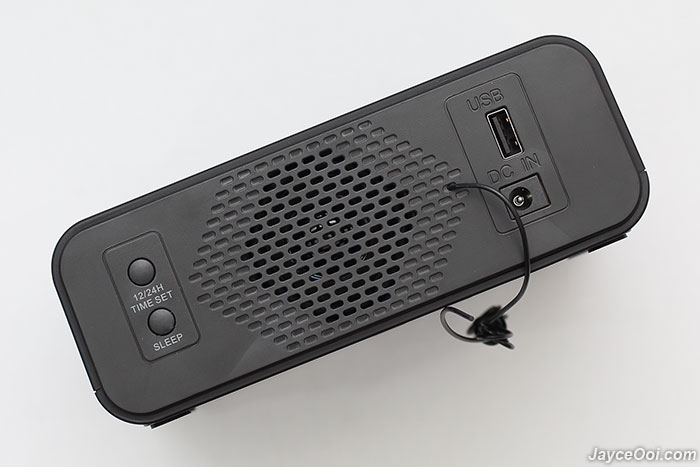 Performance Result
A nice alarm clock speaker for your bedroom, living room and even kitchen. Period. 3W RMS total system power is good enough to blast in a quiet room. Sound quality is decent for such a small speaker. Treble is clear and clean. But just don't expect much bass from it. In short, it is a bright sound signature speaker that great for vocal, news and so on.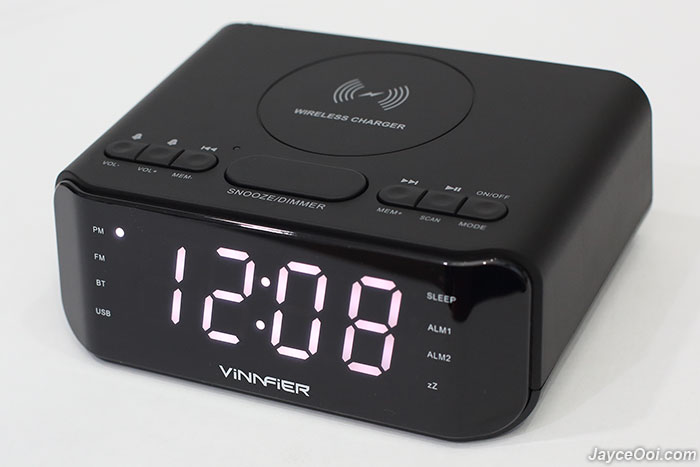 Yeah… I love the large LED display. Bright enough for the day and can be dimmer for the night. 3 brightness levels can be set. Clear to see time and all other information no doubt. In addition, FM radio reception is excellent all thanks to external antenna. Same apply to Bluetooth wireless range, easily up to 8m+ with obstacles like wall. Furthermore, it has virtually no lag between video and audio. Great to watch movie, play games with it.
For the built-in media player, just plug in USB flash drive will do. It will start to play your favourite MP3 songs. By the way, it does not have AUX input. So you are limited to FM radio, USB and Bluetooth for music. Do take note…
2 alarms can be configured on Neo Air 2. The large snooze button sure comes in handy for some. Besides clock function, its 5W wireless charging ability works great too. As you can see, Samsung Galaxy Note 8 is being charged here. The blue LED light will turn on when wireless charging is being used.
Advantages
Clear sound quality
Built-in MP3 player & FM radio
Decent build quality
Large LED display
Wide Bluetooth range
Wireless charging support
Limitations
Need more bass
No AUX input
Conclusion
Nice bedside multi-purpose Bluetooth speaker with wireless charging. Enjoy clear sound quality, wide Bluetooth range, FM radio and a lot more from Vinnfier Neo Air 2. Don't forget the large LED display with alarm clock too. Interested? Do get yours at Lazada or Shopee. Be one of the happy Neo Air 2 owners like others.