Introduction
Hey guys, check out Armaggeddon's latest tenkeyless (TKL) mechanical gaming keyboard. Yup, Armaggeddon MKA-5R RGB Falcon is the star today. It is loaded with 100% Anti-Ghosting NKRO, Outemu blue switches, 87-key compact design, detachable cable and 16.8 million colour programmable RGB lights. Thinking it as TKL version of Armaggeddon MKA-11R RGB Raptor will do. How does it perform? Let's find out…
Special Thanks
This review is possible thanks to below companies. Be sure to check them out…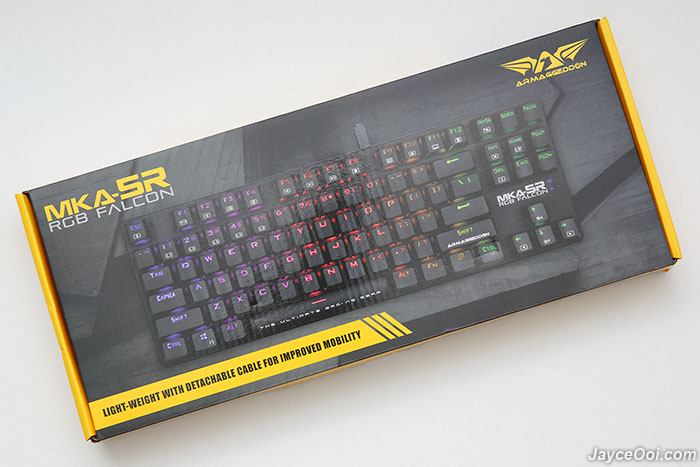 Package Content & Design
Armaggeddon MKA-5R comes well protected no doubt. No user manual can be found. But no worry, all the information and guide are located on the packaging box and behind the keyboard. And there is a 1.8m detachable micro USB cable this round. Not braided but still has magnet ring and velcro strap.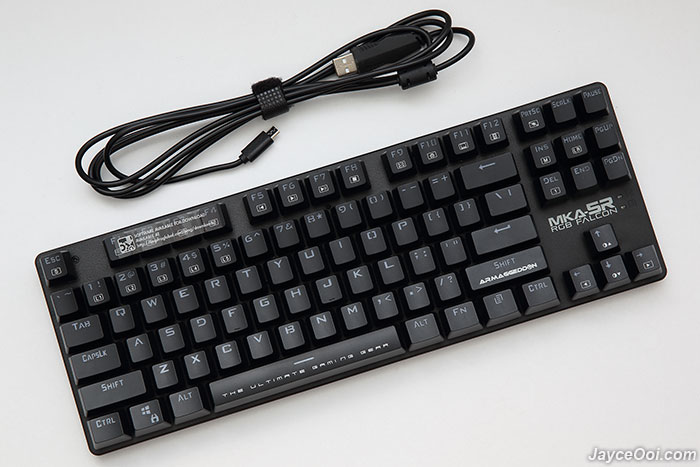 Build quality is excellent for the price. Period. Thanks to high quality polypropylene with brush metal finish and solid plastic bottom. It has the ultra minimalistic compact design without numpad. Ease carry in your bag with detachable cable. Ultra-portable for gaming on the go no doubt.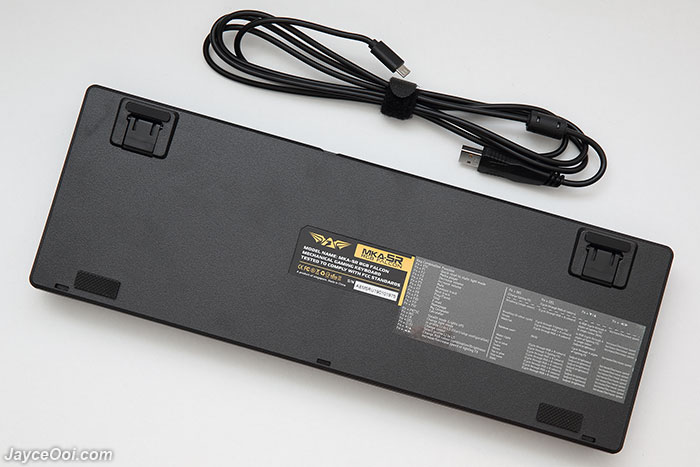 At bottom, there are 6 anti-skid pads including 2 rubber anti-skid pads on keyboard legs. Yes, it does provide good grip and stability even small in size. No worry about keyboard moving around. Finally, all the useful information like shortcuts and functions are there.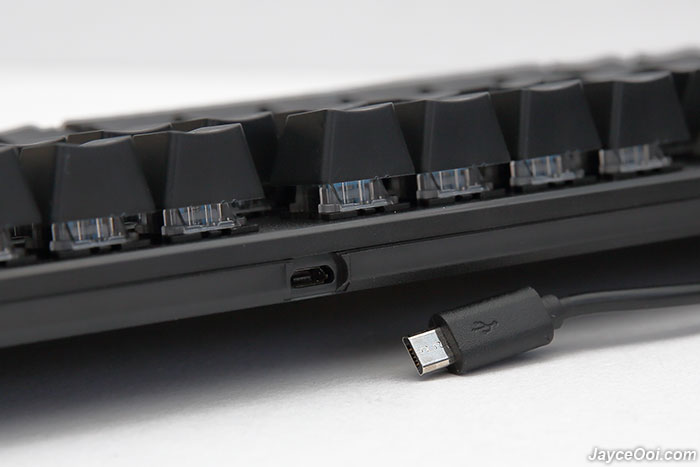 Here is the micro USB port for keyboard's data transfer.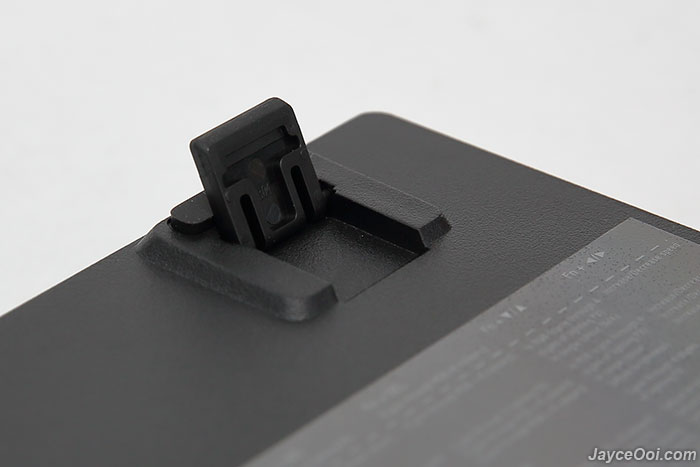 And closer look on the keyboard leg that provides good grip.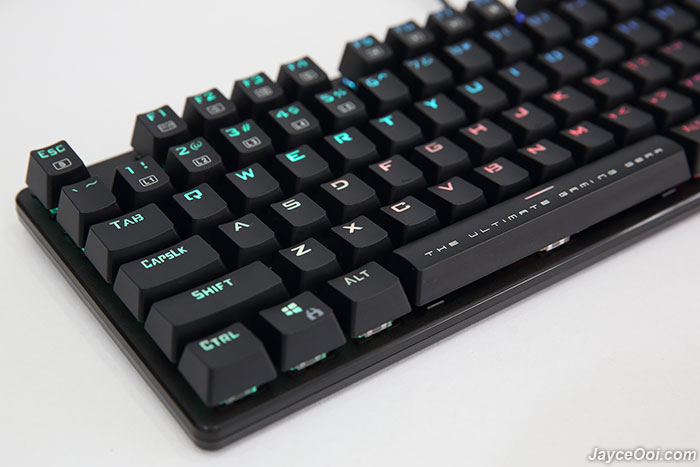 High profile keycaps with life time fade proof warranty. All thanks to Concave KevlarTech high quality keycaps.
Software
You don't need to install software driver in order to use Armaggeddon MKA-5R. Most of the stuff like lighting effect, animation speed and gaming profile can be configured through keyboard directly. But software driver installed, it is much easier to do so with GUI. Furthermore, you can setup macro key, shortcut like Ctrl + C and custom quick launch like volume up/down on the key that you prefer. It is not possible without software. In addition, you can select and save up to 3 profiles there too.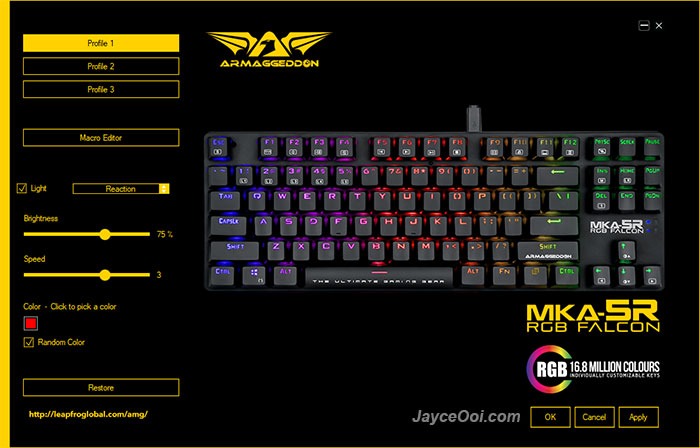 Performance Result
Outemu blue mechanical switches are no stranger to me. In short, it is a great budget switch. Slightly better than OTUM and Content switches. But shy to Cherry MX and Kailh blue switches. It performs in the middle of them. And it is the louder when compare to Cherry MX and Kailh blue switches. Has the lowest actuation force too. Tactile feedback is good but the other two are better. For starter, you can't go wrong with Outemu blue switches thanks to its value price.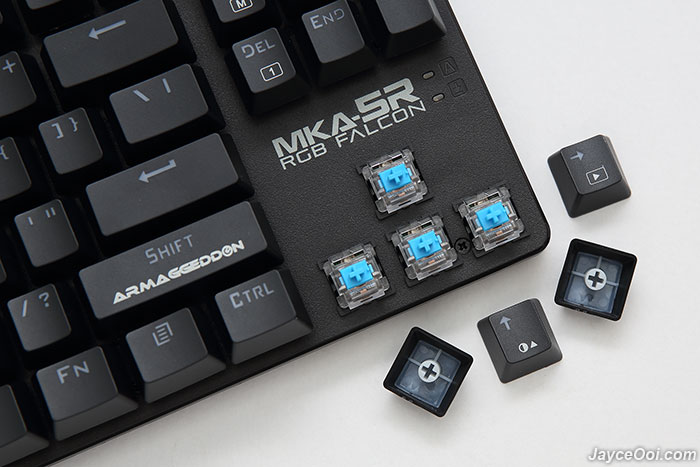 Yeah… 100% Anti-Ghosting is supported. Every single key that is pressed on keyboard will be registered correctly. Yes, you can press all of them at once. No issue at all. In addition, you can disable Windows key to avoid accidental interruption during gaming too. A must have features for hardcore gamers. And don't forget the useful shortcut function keys too. Yes, I can control volume and music playback by using them. Faster and simpler no doubt.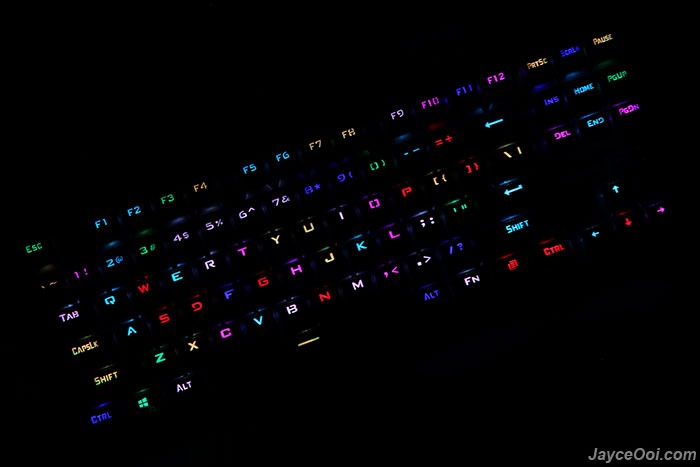 Amazing RGB colour and lighting effects. Yeah… Armaggeddon MKA-5R bright LED light surely level up my gaming experience. 14 backlight movement effects are supported. 5 game lighting profiles that can customize to suit games like FPS, CF, COD, LOL and QQ. Animation speed can be adjusted as well. Lot of stuff can be played no doubt. However, it does have a limitation – you can't set LED brightness on certain effects.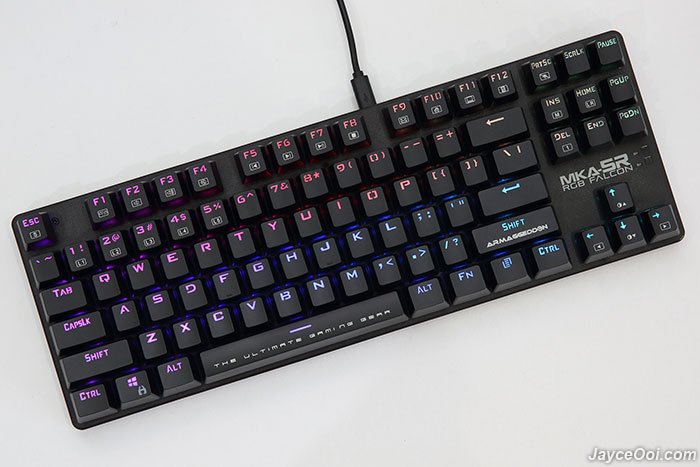 And here is one of the game lighting profiles. Performing well in totally dark environment. Your gaming experience will never be the same with these colourful and attractive LED lights.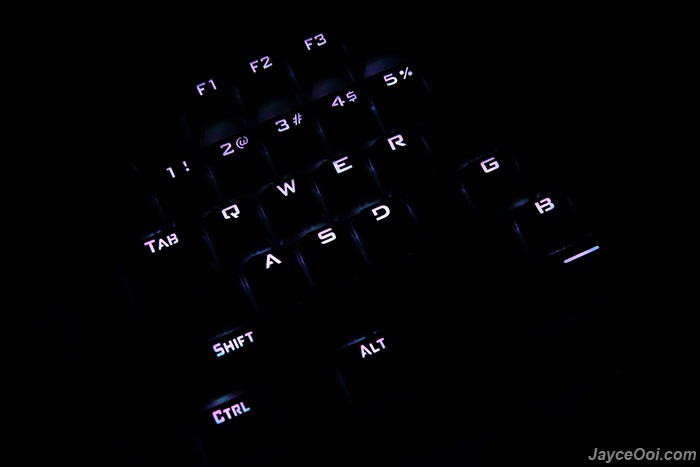 Advantages
Anti-ghosting with n-key rollover
Illuminated character keys
Windows key lock
Compact with detachable cable
12 multimedia function keys
Solid build quality
Macro, shortcut & key assign support
Cool RGB backlight effects
Limitations
Can't set LED brightness on certain effect
Slightly loud clicking sound
Conclusion
Need a TKL mechanical gaming keyboard on-the-go? Be sure to check out Armaggeddon MKA-5R RGB Falcon. You will love it as I do. Enjoy 100% anti-ghosting on gaming. Lovely RGB lights and effects. And comes with 2 years warranty. Totally worth the price you pay. Get yours at Shopee or Lazada ASAP!!!