Finally, RAFDROID HD v3.0 speed is faster than v1.0 that I tried 1 month ago. Slowness might be caused by it is deodexed and zipaligned, not sqashfsed. As it is fully deodexed so you can theme it as you want. By the way, RAFDROID HD is based on HTC Desire HD with Android 2.2.1 Froyo and using Rafpigna 1.7 OC Kernel.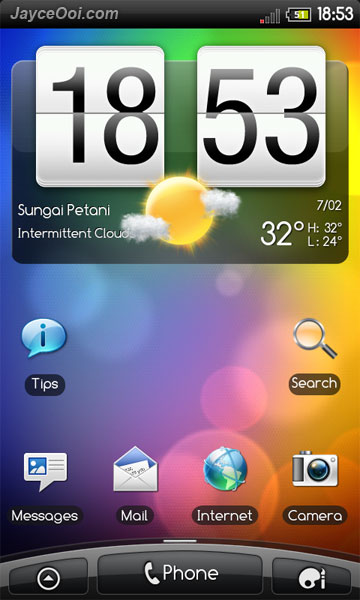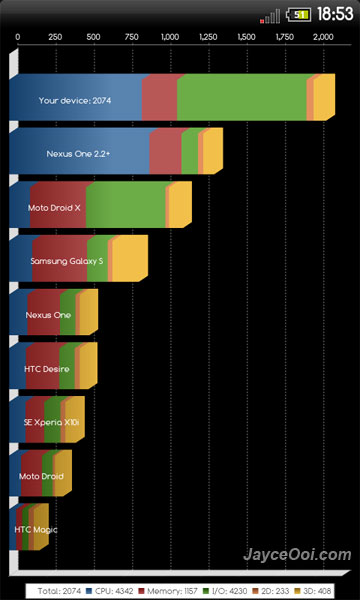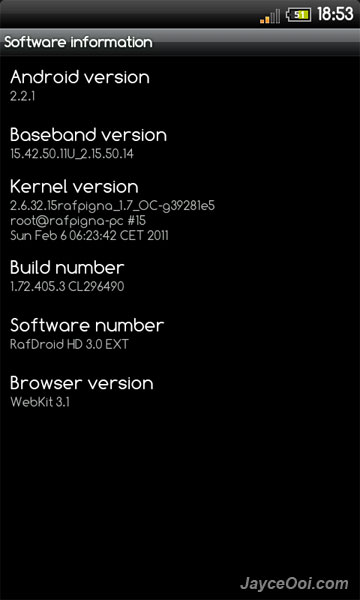 Speed is slow compare to CyanogenMod or Ultimate Droid builds. But that's the price to pay with Desire HD ROM. Good news ~ Chinese handwriting is supported in this ROM. But 720p MP4 video playback is a little bit jerky. By the way, do check out XDA website for more info and tweak. And remember that you need 400MB layout space on ClockworkMod Recovery for Desire HD build.
SD card partition guide ~ How to create ext3 partition on SD card with ClockworkMod Recovery?
Installation guide ~ How to Install NAND Android on HTC HD2 with ClockworkMod Recovery? (Video)
Download RAFDROID HD v3.0 [Kernel: Rafpigna 1.7 OC] NAND A2SD+ Zip ROM here.