Apple latest and greatest iPhone 4 is facing radio signal issue while holding the 'wrong' way. However, Apple iPhone 4 is not the only phones that facing this radio signal issue. Just others did not bring it out loud. I do notice a single bar drop while holding the same 'wrong' way with HTC HD2. By the way, I am using Dr SigStat to have a detail look on my current radio signal strength.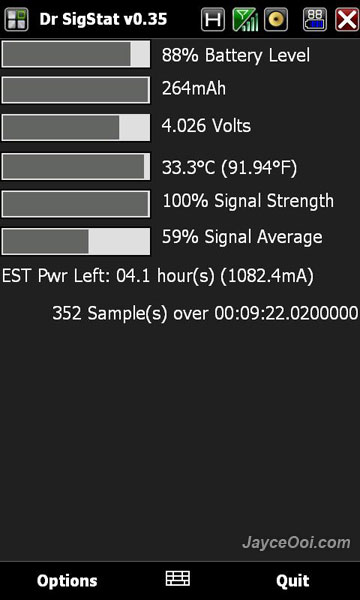 Are you facing the same radio signal strength issue?
Download Dr SigStat v0.35 here.