Overclock… Overclock… Overclock… Let's push Samsung Galaxy Note II performance to the limit by overclock it. Samsung Galaxy Note 2 Quad Core Application Processor is clocked at 1.6 GHz by default. However, you still can push its limit and improve overall Samsung Galaxy Note 2 performance by overclock up to 1.8 GHz. Official Samsung Galaxy Note 2 kernel does not have overclock feature. So you need to install custom kernel for Samsung Galaxy Note 2 in order to enjoy overclock ability.
Note – overclock will reduce Samsung Galaxy Note 2 CPU, battery and other hardware components lifespan because it will overheat easily. Do it at your own risk.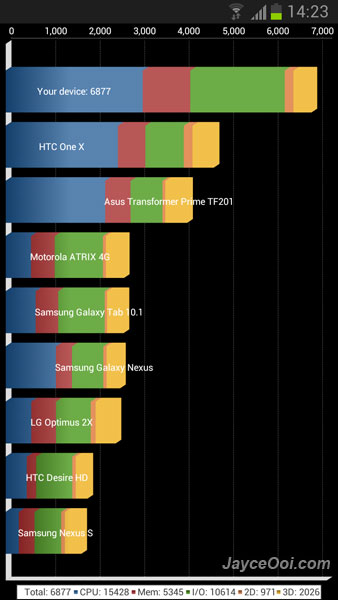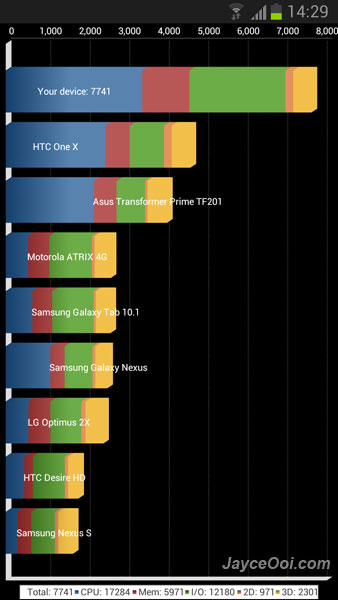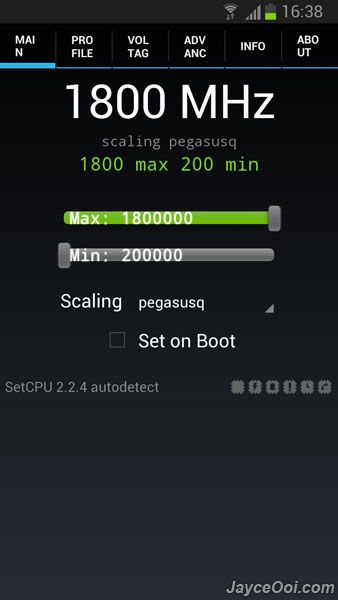 How to overclock Samsung Galaxy Note 2?
Install Samsung Galaxy Note 2 custom kernel that support overclock.
Install SetCPU.
Slide the max bar to the speed that you wish (like above picture).
Run Stress test ~ Stress CPU to test stability (located at Info tab).
Or test the stability by playing 3D games (which use most of the CPU / GPU power).
That's all.
Note – Only check 'Set on Boot' when you are confident that the overclocked speed won't cause hang issue and stable all the time.
Quadrant benchmark score increased 13% by overclocked to 1.8 GHz. This increase overall Samsung Galaxy Note 2 performance. Looking forward for kernel that supports 2.0 GHz…