Samsung Galaxy S II is the most popular smartphone from Samsung nowadays. International Samsung Galaxy S2 has several models like GT-I9100, GT-I9100G and GT-I9100T. And U.S. variants ~ Sprint Galaxy S II Epic 4G Touch, T-Mobile Galaxy S II and AT&T Galaxy S II. I bought my Samsung Galaxy S2 (GT-I9100) at RM 2099 back in July. Samsung Galaxy S2 price in Malaysia dropped to as low as RM 1799. Wow, RM 300 lower than my buying price now. Great news, right? No, actually. Samsung Malaysia quietly replaces GT-I9100 with GT-I9100G model. What are the differences between GT-I9100 and GT-I9100G? The CPU and GPU…
The original Samsung Galaxy S II GT-I9100 is using Samsung own Exynos 4210 SoC CPU and ARM Mali-400 GPU. On the other hand, GT-I9100G uses Texas Instruments OMAP4430 CPU and PowerVR SGX540 GPU. Both of the CPU is running at 1.2 GHz based on dual core ARM Cortex-A9. Not sure the exact CPU performance difference. However, the PowerVR SGX540 (which was used in previous generation Galaxy S) is much slower than ARM Mali-400. And can't enable Anti-Aliasing (4xAA and 16xAA) with Chainfire3D Pro.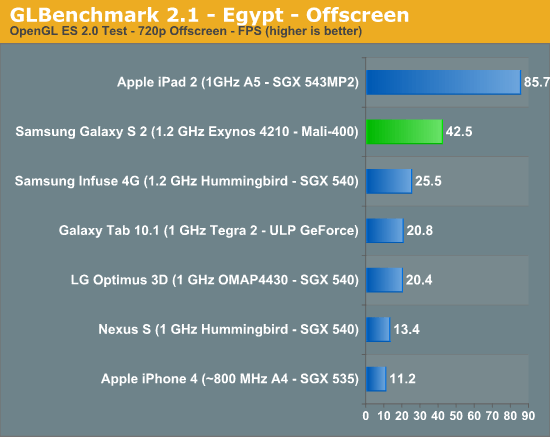 Besides, you can't use any of the firmware developed for I9100 on I9100G model. This should not be a problem if all the international Samsung Galaxy S II is being replaced with I9100G model. Else it will be an issue because lesser development on I9100G model.
Here are some discussions about the new I9100G at XDA and Facebook. You should able to get more information about issues, firmware installation and rooting topics there.
Personal thoughts… Hold your horses and don't buy Samsung Galaxy S II for the moment. Do consult the seller, Maxis, DiGi and Celcom and make sure it is I9100 model if you really want to buy it. Or wait for Samsung Nexus Prime which might equipped with Samsung new 1.5 GHz Exynos 4212 processor (built using a 32 mn process. 30 percent more efficient and 25 percent faster than the 4210), 50% faster GPU and 4.65-inch Super AMOLED HD screen with 1280 x 720 resolution.