Browser is one of the most frequent used applications on my Samsung Galaxy S II. For those who want to use built in SGS2 browser, here are the must know tips and tricks for you.
Text Reflow
Samsung Galaxy S2 Browser does not enable text reflow by default. You need to enable it manually. To do so, go to Settings then enable 'Auto-fit pages ~ Format Web pages to fit the screen'. However, this text reflow or the function of word wrapping text when zoom in only work when double tap.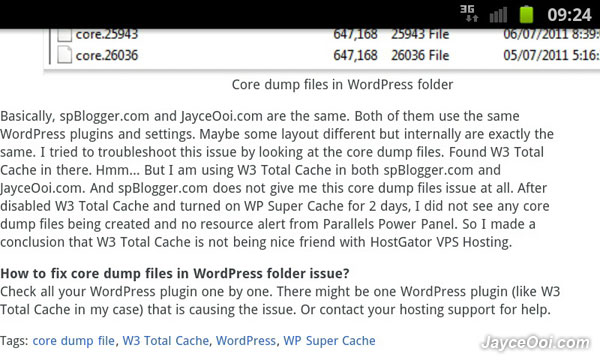 Tab Switching
We can change to another webpage by pressing Menu then Windows normally. Actually, we can bring up tab switching page easily by pinch in.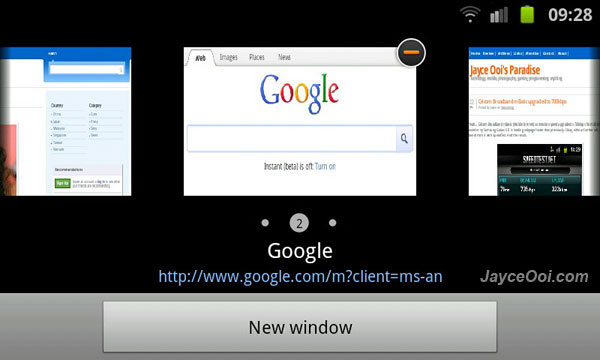 User Agent Change
Want to view Facebook or YouTube just like the way on desktop PC? Just key in 'about:useragent' as address bar then click go. Select 'Desktop' as the user agent. Or any other that you prefer.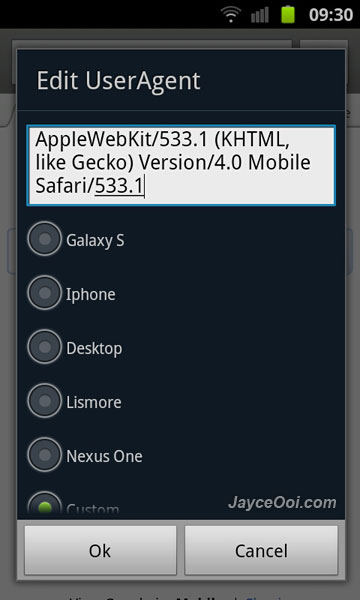 That's all for now. Stay tuned for more Samsung Galaxy S2 tips & tricks…