Introduction
Yeah… Harness the full power of your UHS-I compliant action camera and drone camera with Transcend 500S microSD card. This is possible thanks to UHS Video Speed Class 30 (V30) standards, allowing for smooth, uninterrupted 4K video capture. And it is manufactured with top-tier MLC NAND flash, making it durable and reliable. Does it really that great? Read this review to find out…
Special Thanks
This review is possible thanks to below companies. Be sure to check them out too…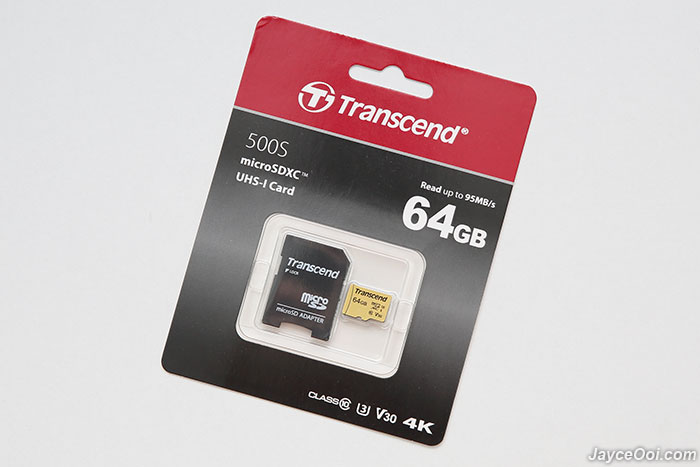 Package Content & Design
Transcend 500S microSD has several capacity to choose – from 8GB to 128GB. 8GB – TS8GUSD500S, 16GB – TS16GUSD500S, 32GB – TS32GUSD500S, 64GB – TS64GUSD500S and 128GB – TS128GUSD500S. All of them support C10, U3 and V30 except 8GB model. As you can see, it comes with SD card adaptor as well. Useful for digital camera no doubt.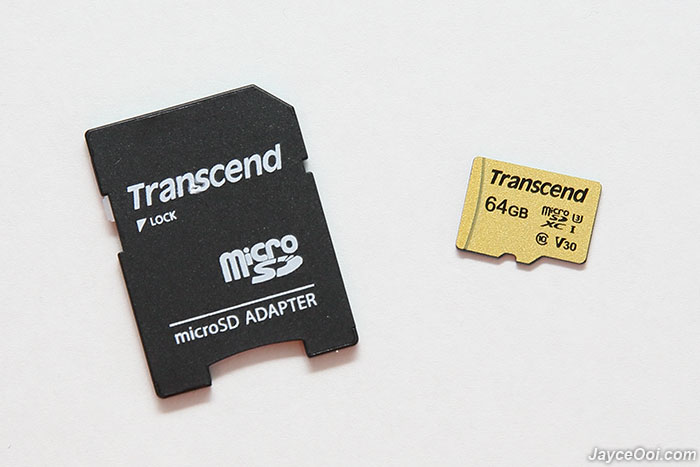 Performance Result
Alright, let's have a closer look on Transcend 500S microSD performance on benchmark tests. Does it able to achieve read/write speeds of up to 95MB/s and 60MB/s? In short, it performs much better than expected.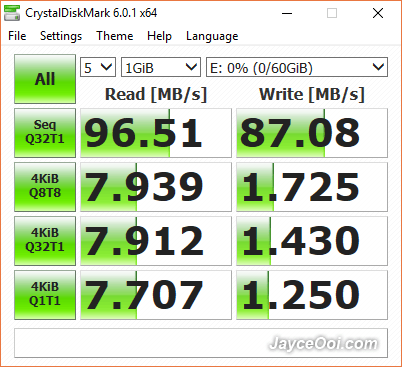 Outstanding sequential reading and writing speed in CrystalDiskMark @ 96 MB/s and 87 MB/s. Much better in writing no doubt.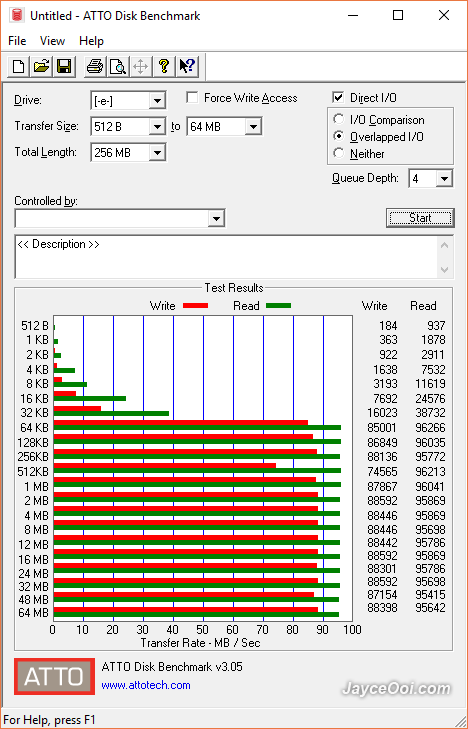 ATTO Disk Benchmark is still getting the best result for both read and write.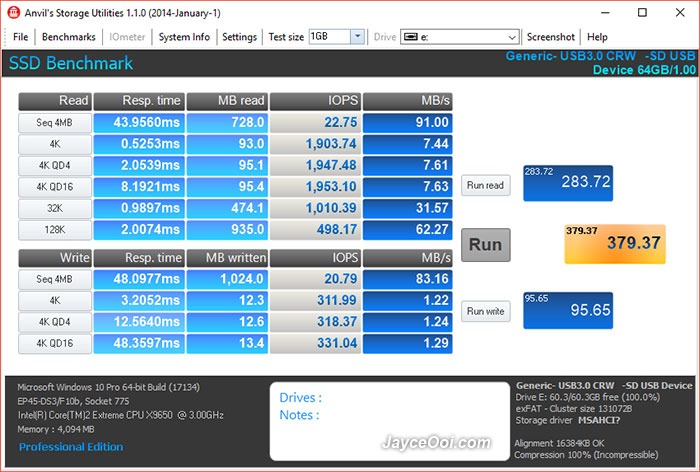 Anvil's Storage Utilities tells all the ability of storage performance including Input-Output access Per Second (IOPS) performance for 4K. Great performance again but shy from getting SD Association A1 standard with lower IOPS on 4K writing which need 500 IOPS.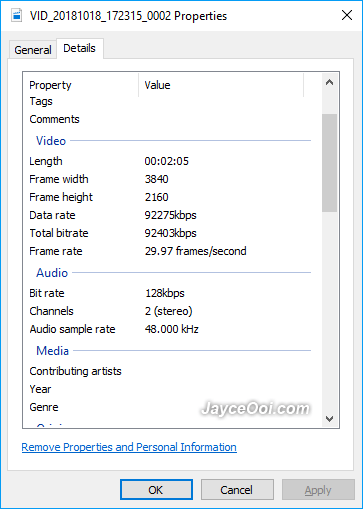 On real world tests, Transcend 500S performs great. BlackVue DR900S-2CH 4K UHD Dashcam, Xiaomi Mi Action Camera 4K, Mi Sphere 360° panoramic camera, Redmi Note 4 and Galaxy Note 8 are getting great results. Passes with flying colours for sure. Manages to withstand the summer hot temperature on dash cam in car. And able to write up to 4K UHD 100 Mbit/s super fine quality mode on action camera.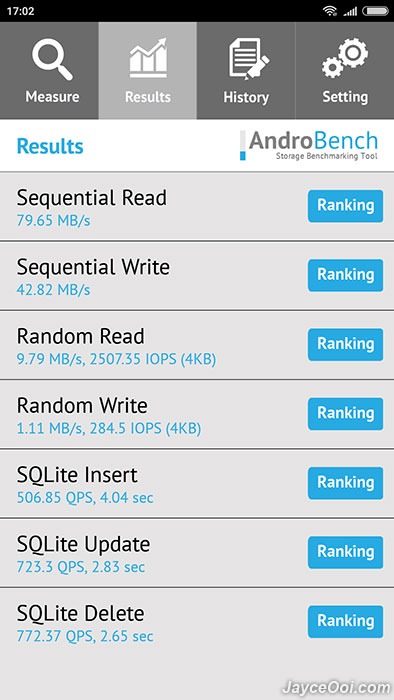 This is AndroBench test result on Android smartphones. 4K IOPS tests show Transcend 500S is getting fast reading and writing speed. Rest assures that all the 4K video and photo will be taken smoothly and safely. Great 4K IOPS reading result. Again, shy on writing test as usual.
Advantages
Excellent read & write transfer rate
UHS-I U3 & V30 support
MLC NAND flash
Extreme protections
Decent build quality
Limitations
Conclusion
Transcend 500S microSD card is a great performer no doubt. Rest assure smooth and uninterrupted 4K video capture on action cameras and drone cameras. Of course, it is suitable for mobile devices like smartphone and tablet too. Interested? More information can be found at Transcend Website. Get yours at Amazon.