Introduction
Yeah… I have a wireless router that support MU-MIMO (Multi-User – multiple-input and multiple-output) at last. Support simultaneous dual band 2.4GHz and 5.0GHz 802.11ac wave2 networks up to 2533Mbps. And loaded with 3 Gigabit Ethernet ports. Yup, Xiaomi Wireless Router Pro is the one that I am talking about now. As usual, it can be managed with Mi Wi-Fi App easily. How does it perform? Let's find out…
Special Thanks
This review is possible thanks to below companies. Be sure to check them out…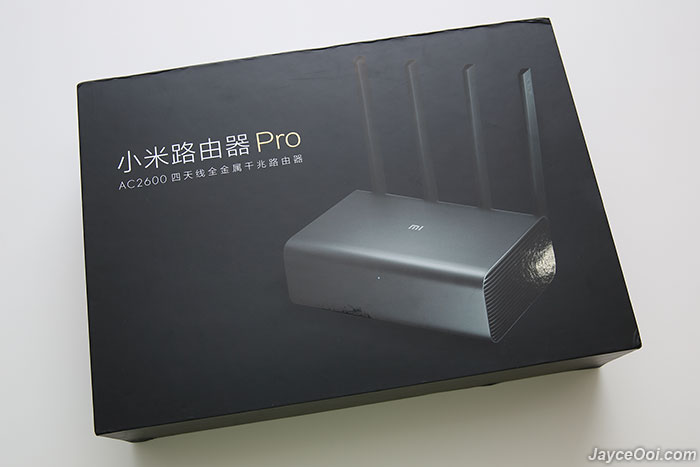 Package Content & Design
Xiaomi R3P Wireless Router Pro comes in a very nice and premium packaging. And well protected as you can see the router is covered with plastic. After take out Mi Wireless Router Pro, you can find US plug power adaptor and user manual in Chinese. Hmm… Will there be any issue with Chinese version? Let's find out later…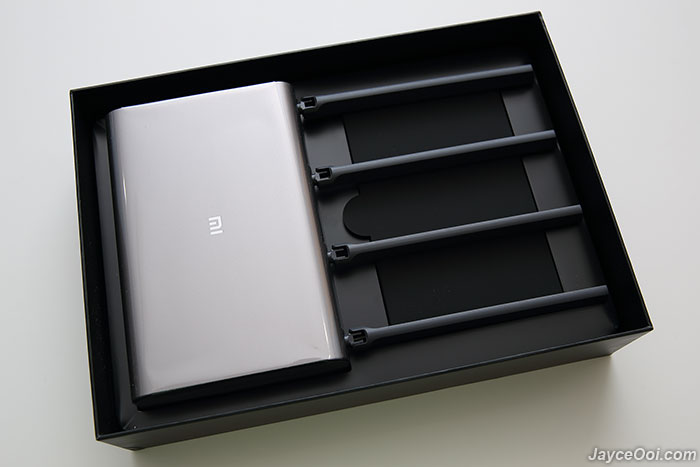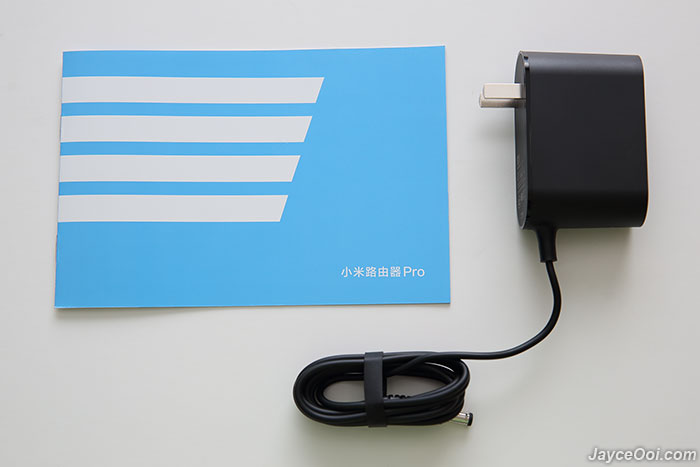 Excellent build quality is what you can get from Xiaomi Wireless Router Pro. All thanks to metal frame body and solid plastic antenna (side and back body are plastic too). And 932.2g in weight. By the way, Pro version has the same design like Xiaomi Wireless Router HD (R3D) with internal hard drive. However, Pro does not have the ability to install HDD / SSD manually as the slot is replaced with large heatsink.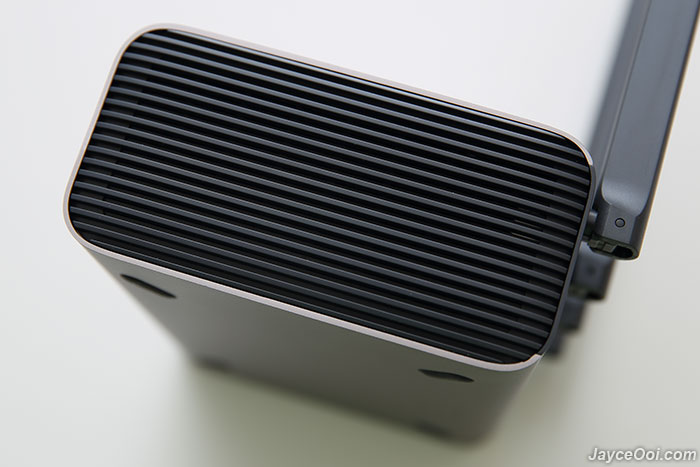 4 long antennas, 3 Gigabit Ethernet LAN ports, Ethernet WAN port, USB 3.0 port, power port and reset button are located at back.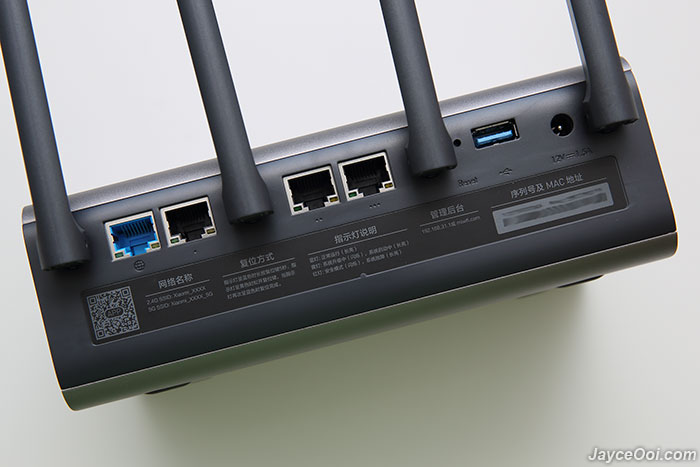 4 anti-skid pads are located at the bottom. Don't be fooled by their tiny sizes. They do provide strong grip and stability here. You need to apply quite some force in order to move the router.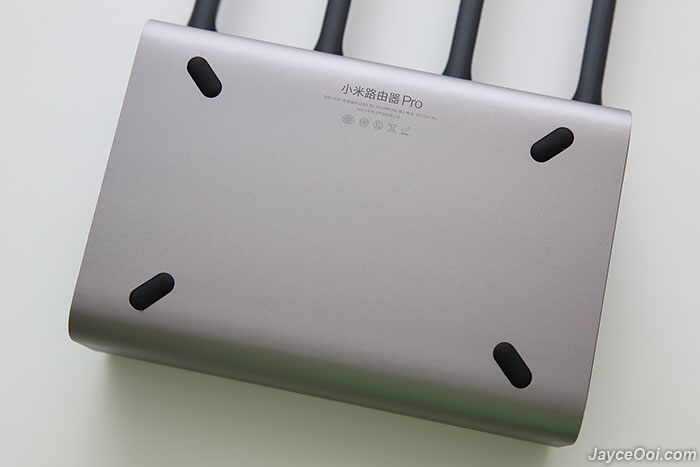 Installation
Hurrah!!! You can install Xiaomi Wireless Router Pro in English with Mi Wi-Fi app (can be found at Play Store and App Store for both Android and iOS devices). Just like Xiaomi WiFi Router 3 that I have. Installation is the same – simple and fast. Basically, you need to power on Xiaomi Wireless Router Pro. Then connect your cable/DSL modem Internet cable to WAN port. Use mobile phone to connect to Xiaomi Wireless Router Pro Wi-Fi. Then use MiWiFi App to setup Wi-Fi network name & password (you can set different admin password too). That's all. You can start to use Xiaomi Wireless Router Pro now and access to Internet.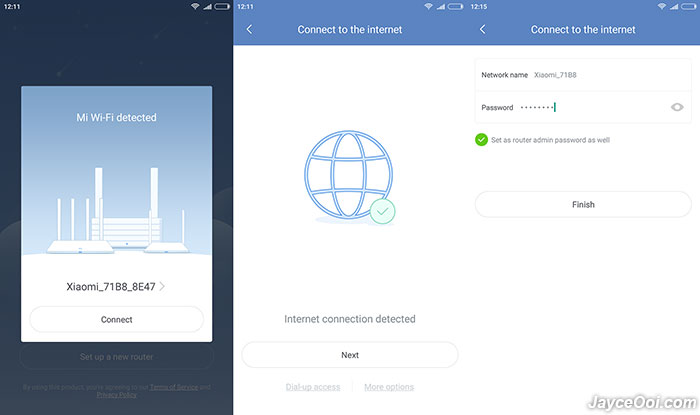 FYI. If you don't have MiWiFi App, you are stuck with web interface in Chinese then. But no worry, Google Chrome translator can help…
Software
Mi Wi-Fi English application can be used on Xiaomi Wireless Router Pro Chinese edition. Everything is working fine as it should and in English. However, there certain wordings are still in Chinese. No worry, that's around 5 percent among all as you can see on below screenshots.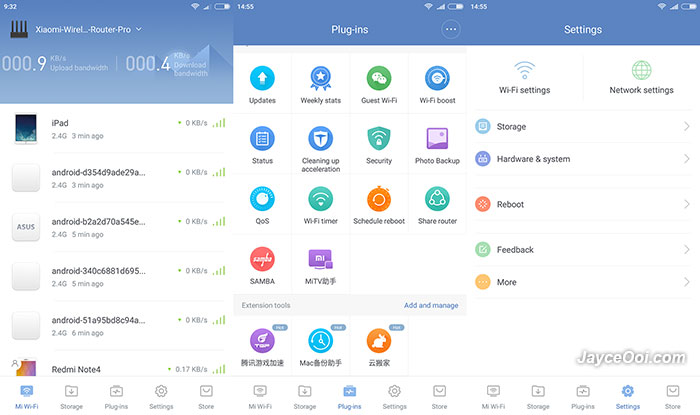 Xiaomi Wireless Router Pro has lot of useful features like guest network, security (firewall), Wi-Fi boost, photo backup, QoS, Wi-Fi timer, SAMBA, schedule reboot and lot more. Every settings can be set from the app too. You can set it as repeater and access point modes on top of normal router mode too.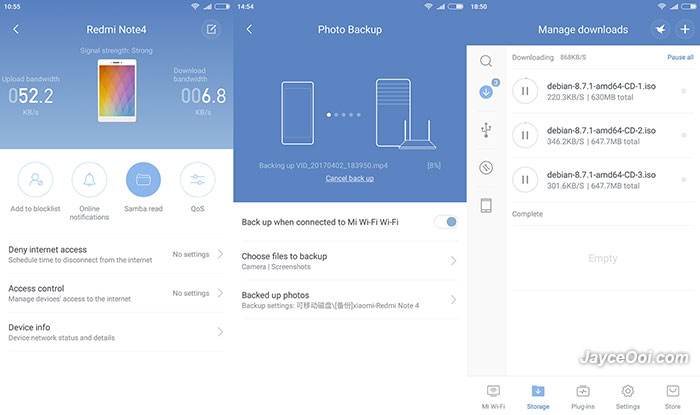 Just like other Xiaomi router, built-in download manager (Xunlei) is there for you. With external USB hard drive, you can use Xiaomi Wireless Router Pro to download normal http, ftp and even BT torrent files. Yes, it can act as local NAS where all your movie, photo and music are stored there. With MU-MIMO, multiple devices can access it with ease and fast. Don't forget fast USB 3.0 port too.
Performance Result
Outstanding!!! I am not expecting that Xiaomi Wireless Router Pro to beat my US$200 Asus RT-AC68U router. Seriously, it win in 2.4GHz range battle where Asus is very good in that. As usual, both of them are placed at the same spot on 1st floor. And screenshots below were taken while I was on ground floor. FYI, Xiaomi Wireless Router Pro only cost half of Asus RT-AC68U.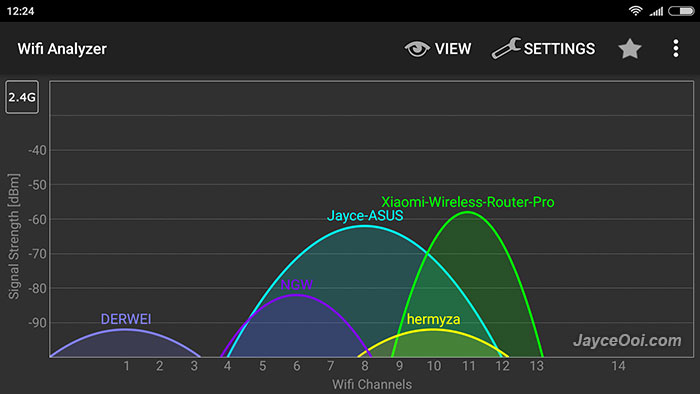 5GHz performance is almost on par. Yes, not far behind as you can see in WiFi Analyzer app. And in actual usage, I did not find any different at all between these two.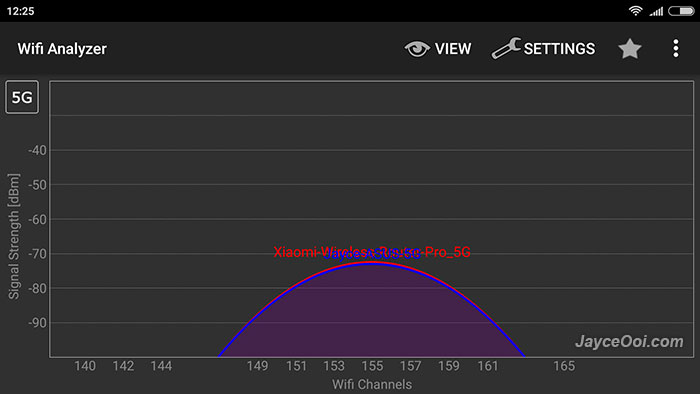 Here is the WiFi Analyzer time graph for your reference. As you can see, Xiaomi Wireless Router Pro 2.4GHz performance is always on top. And win by 10 dBm.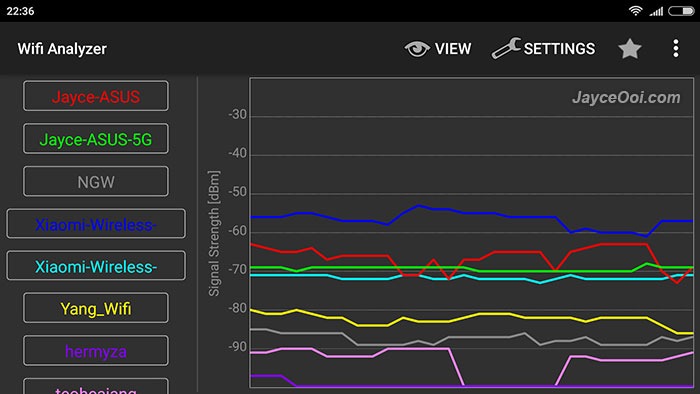 Yeah… I am getting network-attached storage (NAS) alike performance with USB hard drive on Xiaomi Wireless Router Pro through USB 3.0. That's for reading from USB SSD through Gigabit Ethernet. Writing is limited at 22MB/s on Ethernet. Don't know why as I can achieve higher writing speed through wireless.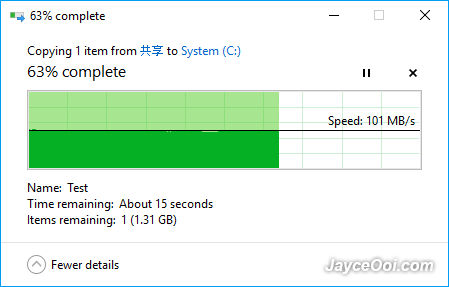 Xiaomi Wireless Router Pro is powered by MT7621A MIPS dual core @ 880MHz. Loaded with 256MB SLC nand flash and 512MB DDR3 RAM. OS based on OpenWRT. As usual, I put it to test as Asus RT-AC68U replacement. Guess what? I am getting the same maximum file transfer rate performance with wireless and much better on Ethernet. Same apply to latency as real-time online games like Clash Royale is smooth as usual. iPerf3 results show the same best rate too. And does not slow down at all when someone is transferring file to/fro USB hard drive. All my 10+ devices are happy with it. Overall, Xiaomi Wireless Router Pro is a better wireless router at lower price.
Advantages
4×4 MU-MIMO 802.11ac
Support up to 2533Mbps & Gigabit Ethernet
100MB/s USB 3.0 HDD reading speed
Packed with lot features
Built-in download manager
Top-notch build quality
Limitations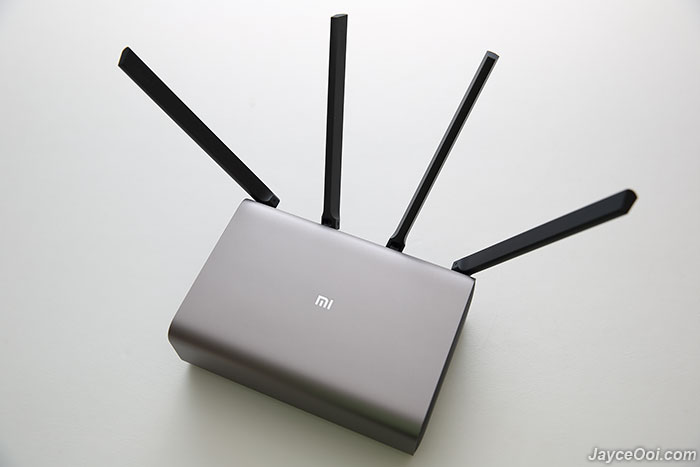 Conclusion
Look no further, Xiaomi Wireless Router Pro is the one that suit both your need and budget. Perfect for home and small office use. Enjoy great wireless range and fast transfer rate. Don't forget that it is loaded with lot of useful features too. Interested? Get yours at GearBest now.